My son has always been into sports since he was…. well, as soon as he could run and throw a ball as a little toddler! He is 14 now and has dedicated many years to improving his skills in basketball. He has put in so much of himself training (really difficult and physically exhausting training). He has endured chronic sports injuries and has spent so much of his free time shooting hoops… and he LOVES it!! It is amazing to see how much genuine passion he has for a sport and how good he has become by constantly striving to improve himself and his skills. I love that he is passionate about something that benefits him in so many ways. Teens deal with finding their identities, managing emotions, fitting in, managing time and more. Basketball helps provide major positive benefits to many of the issues that my son is tackling in this phase of his life.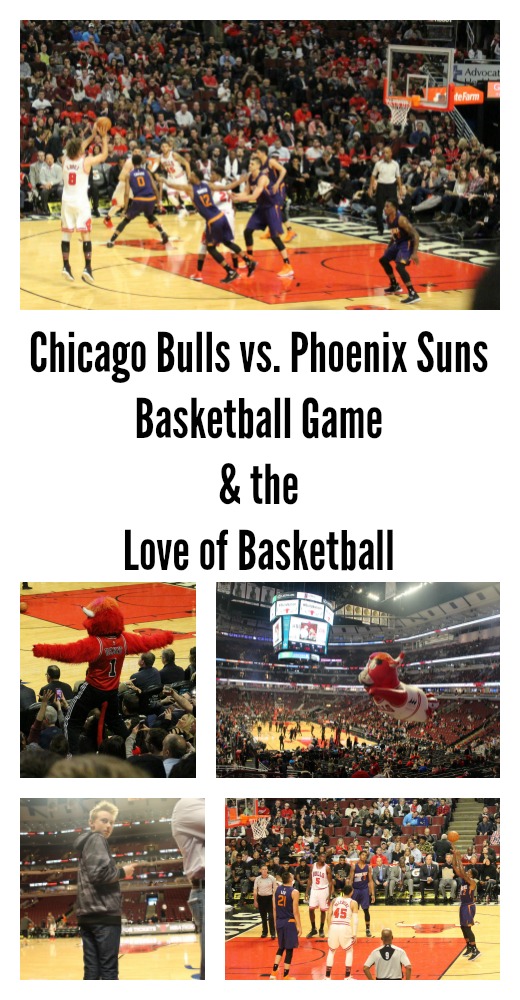 According to a study from Cornell University, teenagers who played sports developed stronger leadership skills, worked better in teams and demonstrated more confidence. The study also stated: "Participation in competitive youth sports 'spills over' to occupationally advantageous traits that persist across a person's life."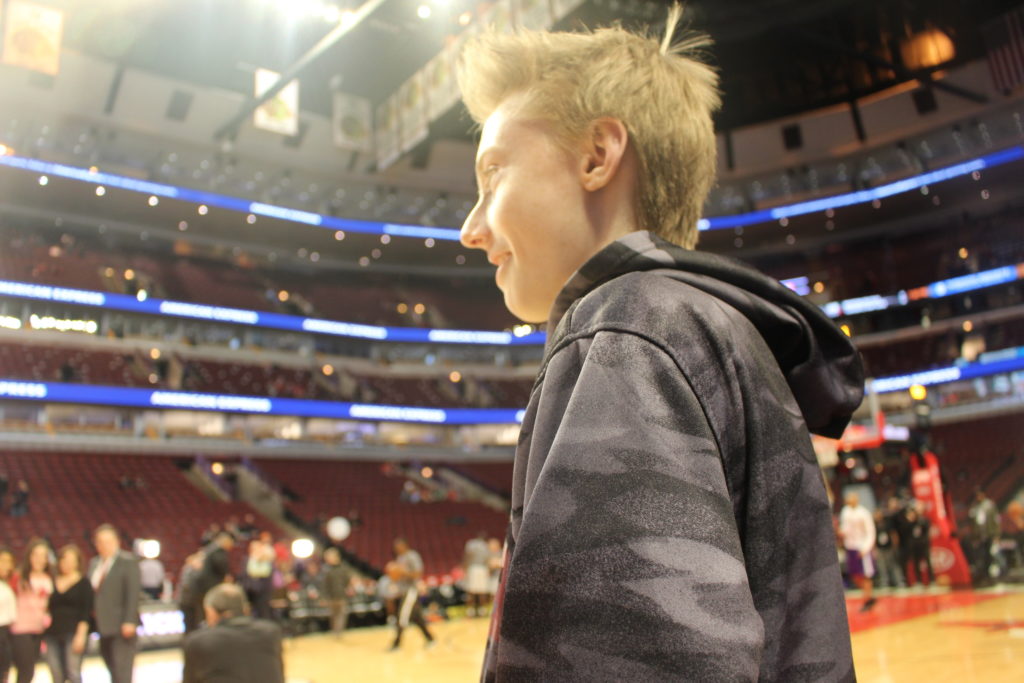 With all the dedication he displays and the love he has for basketball, it is so fun to provide him with an opportunity to see his heroes playing in NBA games in person.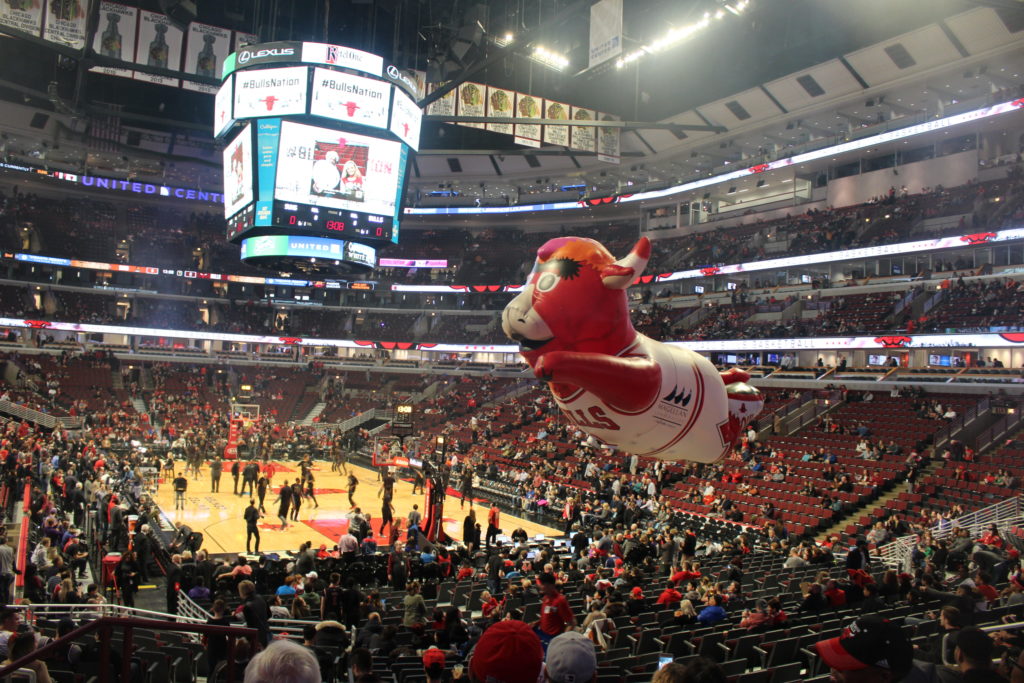 Our family is originally from Arizona so we all have a deep rooted dedication to the SUNS. Having lived in Chicago for so long, we also have loyalty to the BULLS! Being able to see both teams play each other on the same court was incredible!!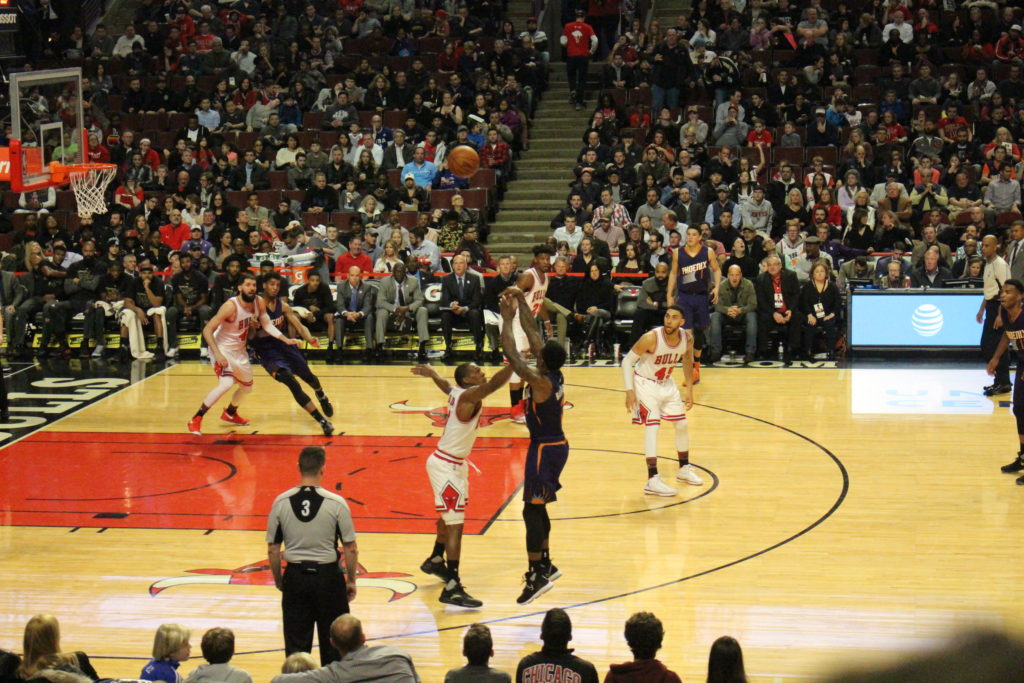 One of my son's favorite player is Devin Booker and my older son who attended the game with us was friends with Devin Booker when he lived in Tempe Arizona last year so seeing him there was really fun!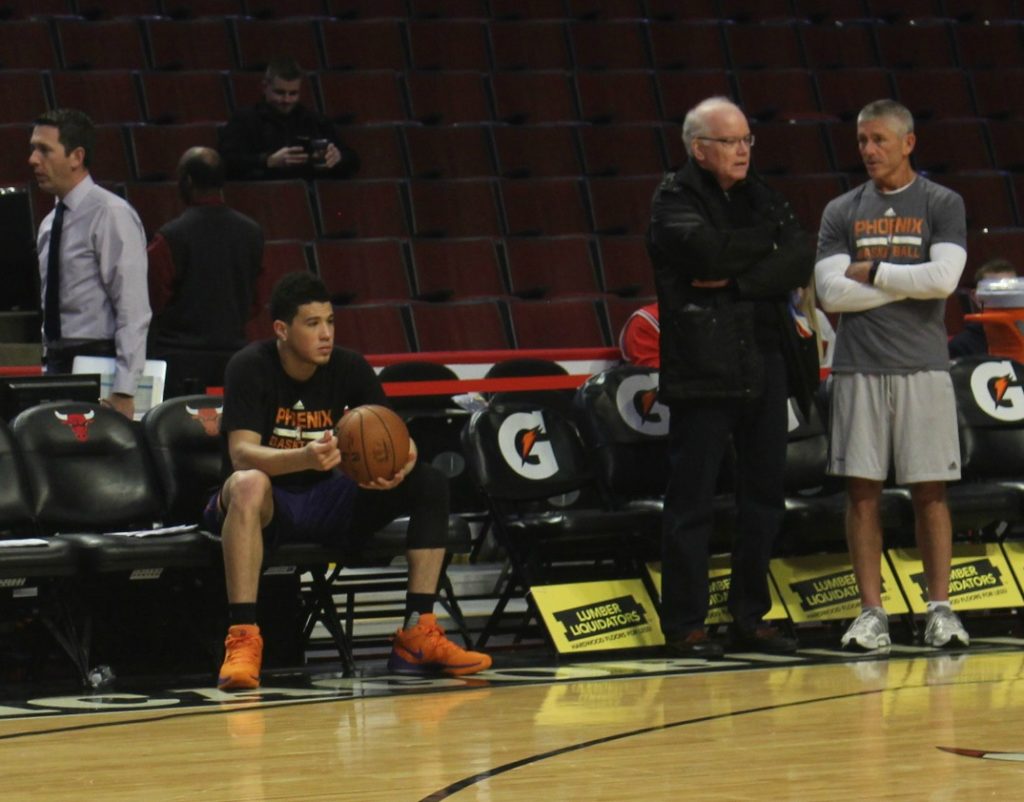 We got to hang around on the court for a bit before the game and had incredible seats 12 rows up from center court.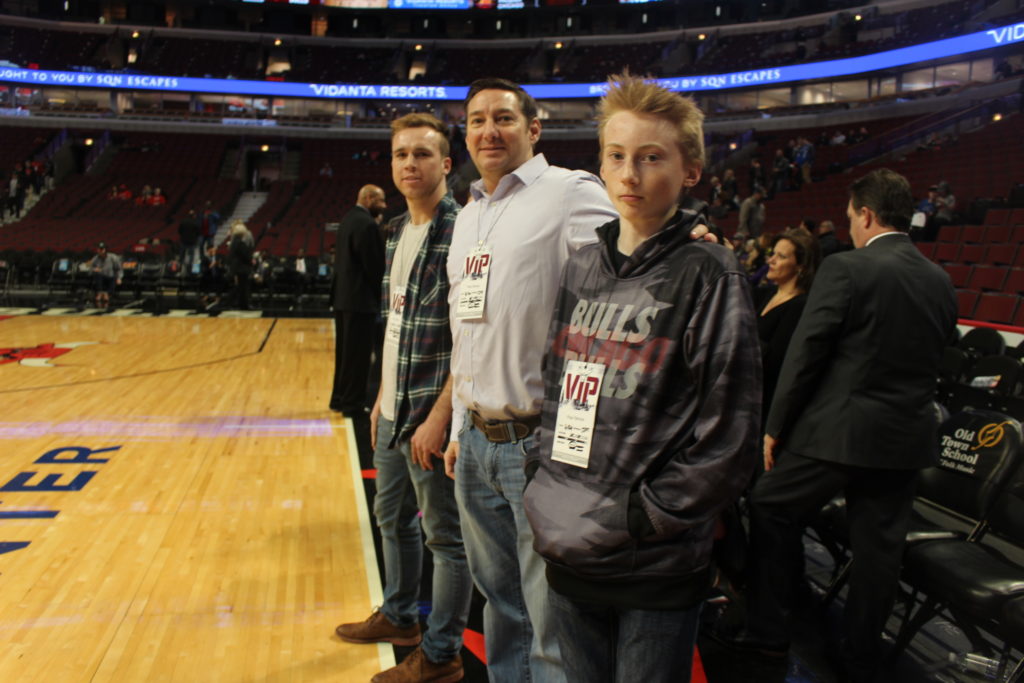 My son took a lot of photos (another passion if his).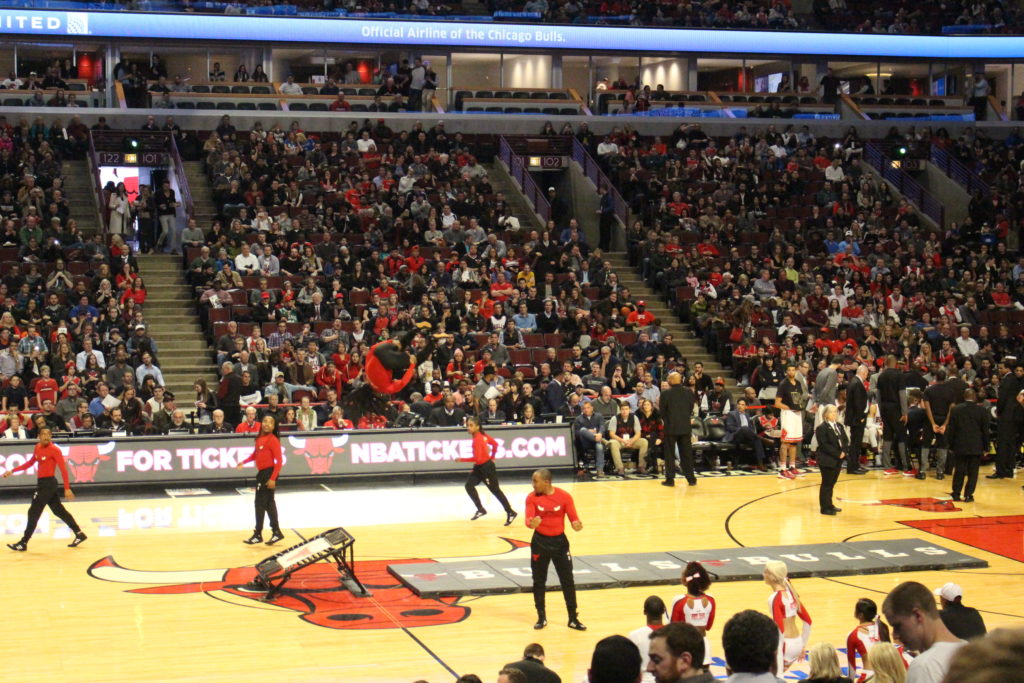 He got great shots!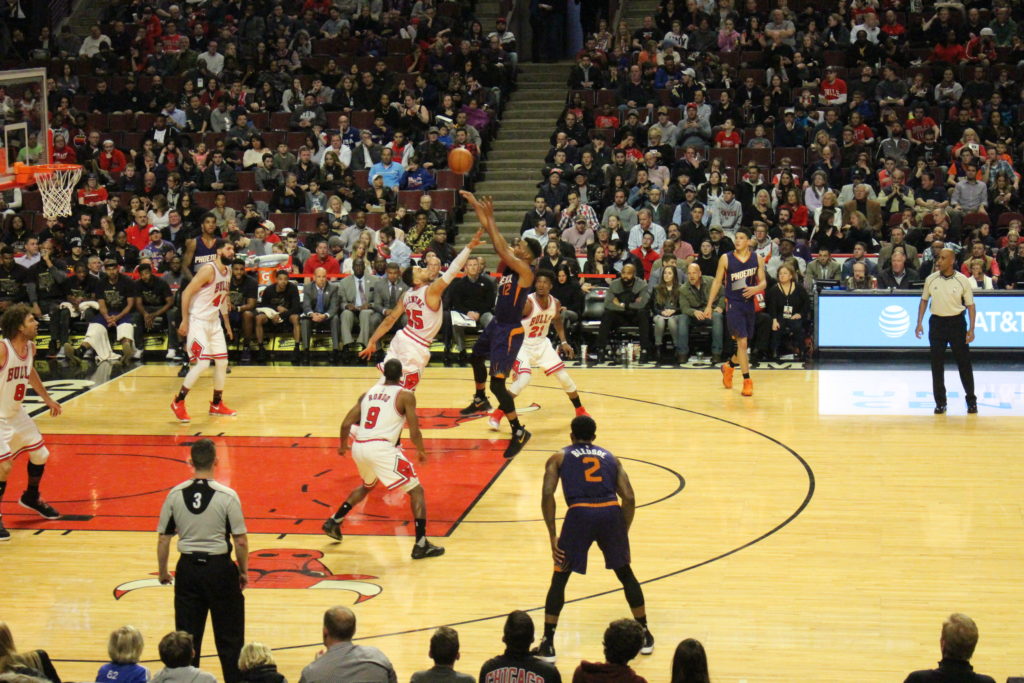 My son's favorite performer is Chance the Rapper. He has been listening to him since the days before he was known and now he is famous. My son was starstruck again when we saw Chance sitting court side near us! (SO COOL!)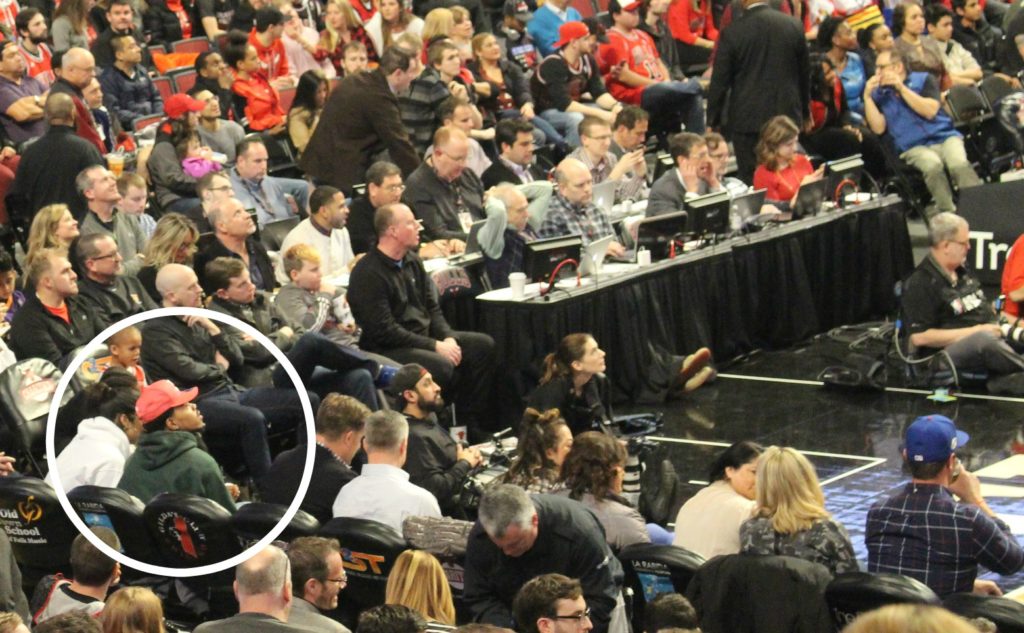 We had such a fun time together as a family and this experience rejuvenated and confirmed my son's passion for his true love… his mom. Ha ha, just kidding… for basketball! 😉