I get so excited about opportunities for children to play and learn through meaningful experiences. This one coming to the Kohl Children's Museum of Greater Chicago is SO Exciting!! Beginning January 20, families can take an overseas adventure without ever leaving their hometown at the latest temporary exhibit, "Children's China: Celebrating Culture, Character and Confucius," opening just in time for Chinese New Year!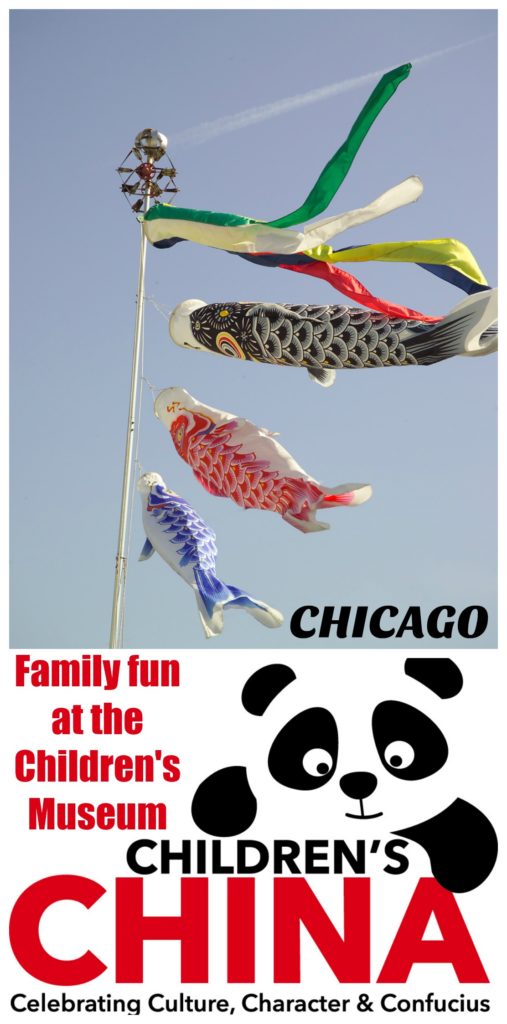 This immersive exhibit that transports families to a country where a quickly changing modern lifestyle intersects with ancient values. "Children's China" integrates the time-honored teachings of Confucius with a focus on the importance of education and family values as you move through six different environments exploring what life is like for children in China!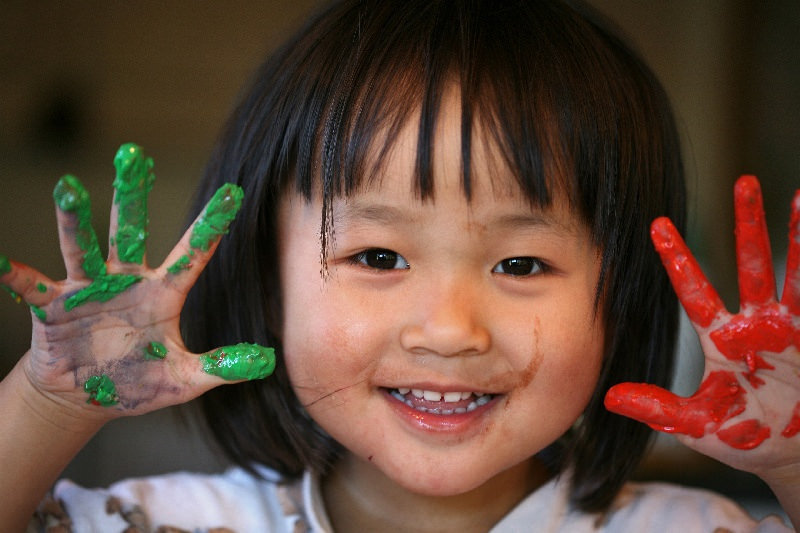 School in China:
Children will celebrate the annual holiday, National Teachers' Day, while learning to write "thank you teacher" in Chinese characters on a touchscreen notepad.
Visitors will take on the role of a researcher at the panda reserve and discover how the people of China are caring for this endangered species.
The entire family will find exercise fun at the park by using playful equipment that encourages fitness for all ages.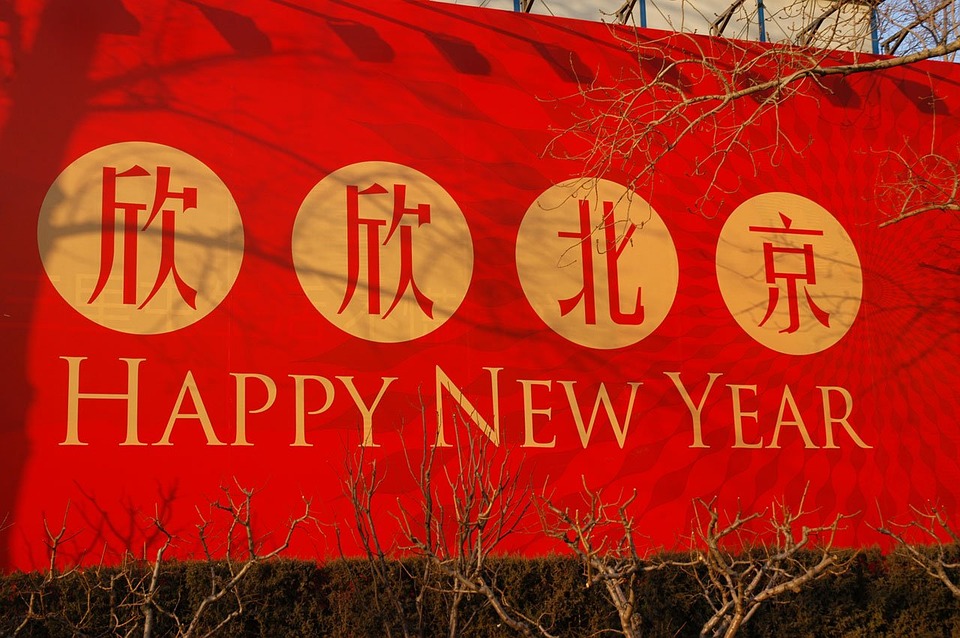 Food in China:
Children will shop in a traditional Chinese neighborhood market filled with a variety of fish, fruits and vegetables and then prepare a healthy meal while working in a restaurant.
In the home, visitors will learn how families celebrate the Chinese New Year and then will participate in a daily dragon parade led by a traditional dragon headdress.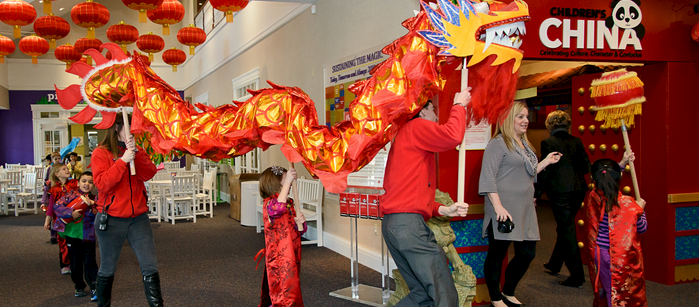 Ancient traditions:
Children will experience the art of paper cutting, discover their lunar calendar animal and play traditional musical instruments on computer interactives.
Children will learn the story of Confucius, the inspirational teacher and moral leader still considered to be a hero to children in China today.
Confucius' beliefs about the importance of family, education and traditions have been at the center of Chinese culture for more than 2,500 years and served as a foundation for the development of "Children's China."
Bring the kids (ages 3 – 12) to enjoy this incredible opportunity to immerse themselves in a culture that is celebrated here during the Chinese New Year!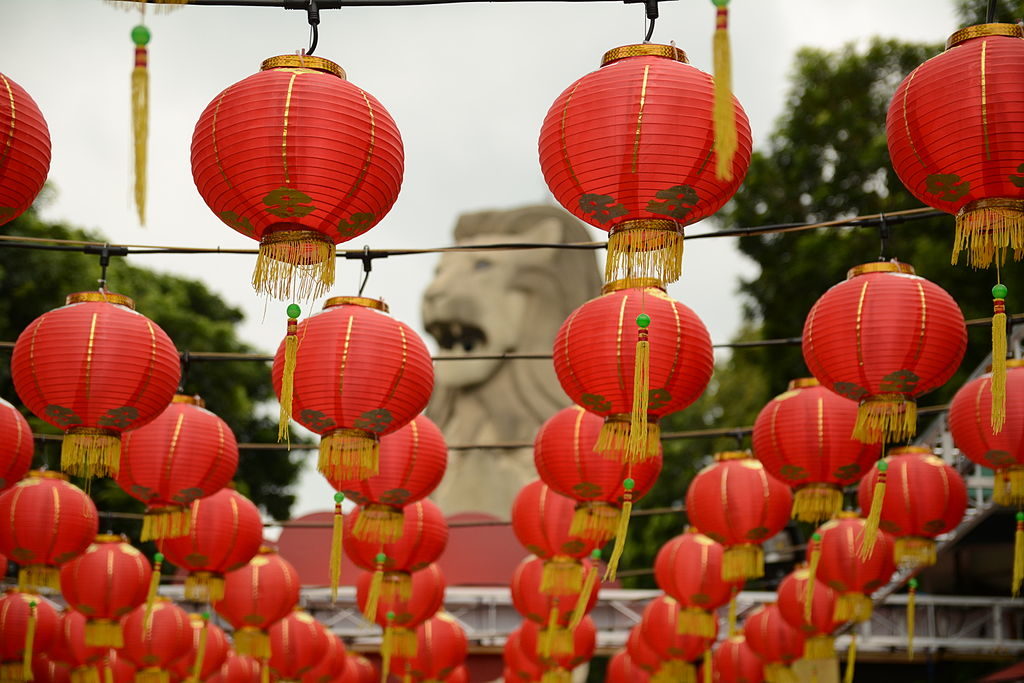 KOHL CHILDREN'S M– USEUM
2100 Patriot Boulevard
Glenview, IL 60026
This exhibit is part of the Freeman Foundation Asian Culture Exhibit Series, funded by The Freeman Foundation and administered by Association of Children's Museums. Created by The Magic House in St. Louis in partnership with the Confucius Institute at Webster University and Character Plus, "Children's China" is a nationally travelling exhibit designed to increase understanding of the Chinese culture.