*This is a sponsored post. I use products from Surpahs and was provided two to facilitate bringing you this review. My opinions are my own.
Keeping track of weight can be really important. If you are trying to lose or gain weight, you want to track your hard earned progress down to the decimal! If you are eating a specific diet for health related reasons, you need to measure your foods and liquids with precise detail. I want products for myself and my family that are going to be reliable, will last and that are affordable. This is what I decided upon from Surpah's when recently buying new scales for the bathroom and kitchen.

Why do I need a kitchen Scale?
Have you noticed that many recipes now give the weight for many ingredients? This is because the measurements of things like herbs can vary greatly when measured either loosely or packed. This compromises integrity of the chef's original dish.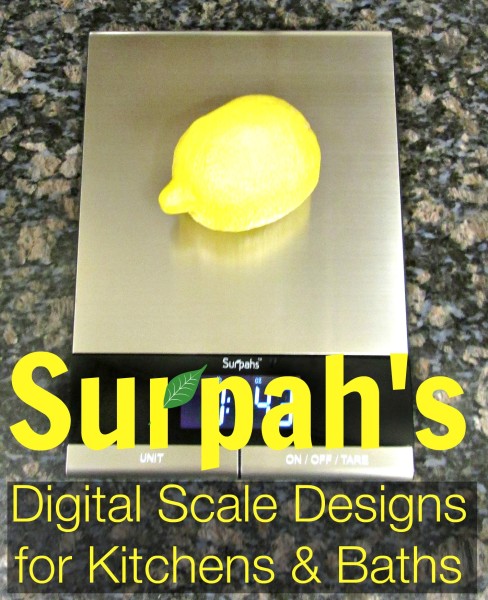 This kitchen scale is a functional tool with a sleek design with an LCD screen and stainless steel. It provides accurate measuremens wherever you are because it is lightweight, thin and portable. I got mine on Amazon and got a really great deal.
Why do I need a Surpah's Step On Digital Bathroom Scale?


Well, first of all maybe you dont want to keep it in the bathroom. If you want to slip it under the nightstand or couch, you can do that with these ultra thin scales. And when you do pull them out for use, you will be proud that they look modern and are equipped with modernn technology like auto calibration and sensors that dont require you to bend down and turn it on and off. I also purchased this on Amazon for the best deal.
Here is the link to Surpah's Scales on Amazon for you to choose the perfect color and features for your personality and lifestyle.
You know how I LOVE social media, right?
So here are all the links so that you can get the info you need, the right products for your needs and deals when they come available. Enjoy!