Brunch is everything. All week long when you are dealing with work and life demands, you can always make it through knowing you will be enjoying a relaxing and entertaining brunch with friends on the weekend. IF you want to host one yourself, this recipe is a total winner in every way. Prep time is only 10 minutes. Cook time is a mere 5 minutes. You can serve 2 – 3 people with this recipe and not only is it easy to make it is low cost as well. Taste and presentation come in at a 10 out of 10 as well. Enjoy this avocado and feta toast brunch recipe.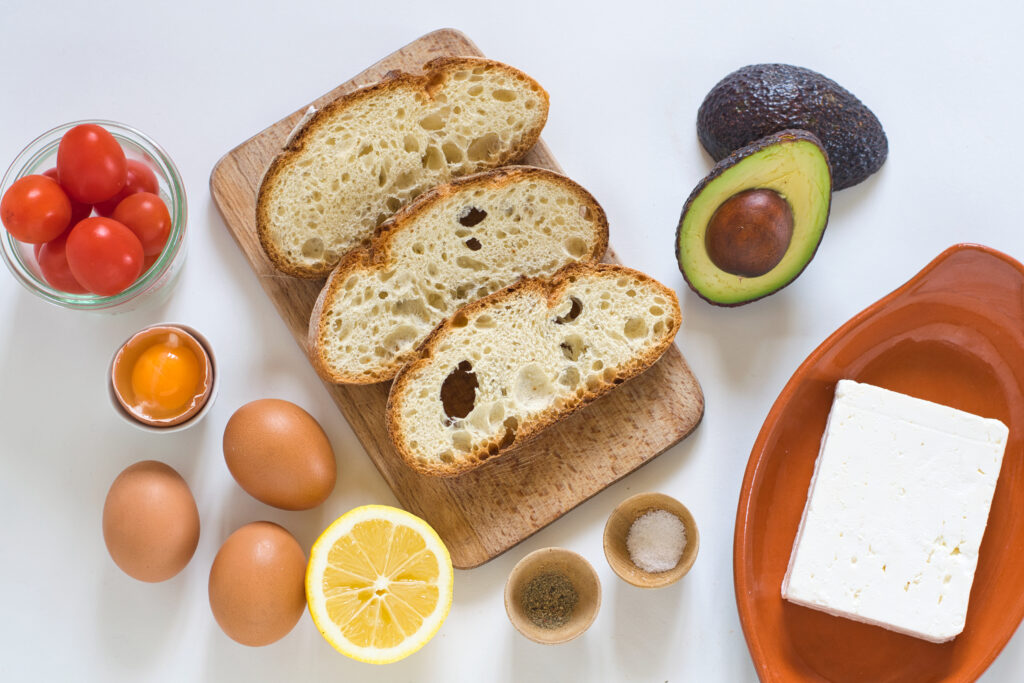 INGREDIENTS:
1 Avocado

3 Eggs

3 Slice of Sourdough Bread – you can use any type of bread you like.

30gr Feta

20 gr Roasted cherry tomato

1 Wedge of Lemon

Pinch of Salt

Pinch of Black pepper

Olive oil as needed.
INSTRUCTIONS :
Avocado -Smash the avocado in a small bowl, squeeze a wedge o lemon, and season with salt and pepper.
Egg- Heat a nonstick pan over low heat, gently crack the egg into the pan. Make sure the egg are separate from each other. Cover and cook to your liking. Take a cookie cutter and make your egg the perfect size for your bruschetta (optional).
Bread -Place a pan on medium-low heat with a spoon of olive oil, place the bread on the pan and toast it as your liking.
Dry Cherry Tomatoes (fast way):
Cut each tomato into 3-4 slices depending on size. Then place them on a sheet of baking paper. add only 1 drop of olive oil on each slice and a tiny pinch of salt so it increases its taste.
put into the oven at 100-120C for 1 hr or until they look dry enough.
once ready put them aside to cool down. You can preserve them in a jar topped up with olive oil for up to 1-3 months inside in the fridge.
Assembling the Bruschetta:
Place mashed avocado over toast, break up the feta on the top of your bruschetta, lay the roasted cherry tomato, and top with egg, salt, and pepper.
Serve hot and Enjoy !!!