This is a sponsored post and giveaway by Brentwood Home. My opinoins are my own.
You know that I am a big proponent of environmental issues. In my own home I implement daily actions that conserve resources. I try to detoxify my home where possible to live a healthier and higher quality life. It is also important to me that we keep jobs in the US, utilize our own resources and strive to exceed environmental standards for preserving our planet. Now, that it is getting close to the holidays when we will be giving gifts to others, preparing guest rooms for family and possibly updating our own homes, this is a perfect time to introduce you to (and brag about) a company that I hold in high regard; Brentwood Home.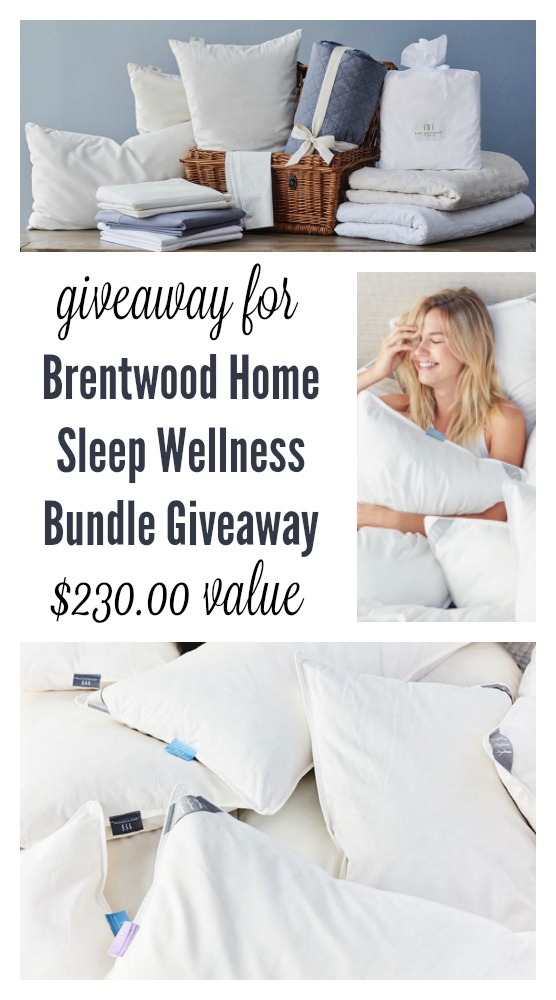 "Through decades of experience, we have perfected the art of relaxation. Now it's easier than ever to live the California lifestyle in your own home."
Brentwood Home meets and exceeds the highest environmental standards by using a combination of organic, nontoxic, and natural materials with no chemical retardants, phthalates, ozone depleters, or heavy metals.
Brentwood Home has their entire processes in California and they source locally when they can:  Foams – California,  Fire Barrier Fabric – California, Textiles – Illinois & North Carolina.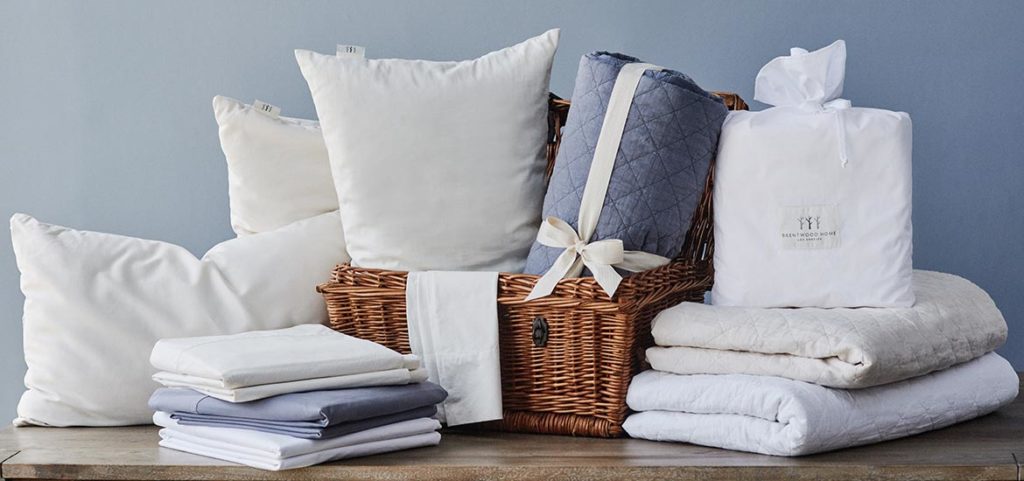 Along with Brentwood Home I am hosting a giveaway for a bundle of their finest pillows to make your hoiliday (and the rest of the year) healthier, happier and a LOT more comfortable!
Brentwood Home Sleep Wellness Bundle
2 Helena Latex/Kapok Pillows 
Combines the smoothness of silk and fluffiness of cotton
Filled with all-natural latex ribbons that have a responsive feel, providing uplifting support, and silky-smooth kapok
Perfect fit for people who switch between multiple sleeping positions, because it molds to your neck and head
The cover is made of organic cotton, grown without toxic pesticides or fertilizers, so you can sleep safe and sound.
2 Carmel Latex Molded Pillow 
Made with healthy materials for your sleep like a 100% organic cotton cover, and certified free of synthetic materials by the Eco-institut
All natural latex is molded to perfectly contour your head and neck, providing essential support through the night.

Resilient and supportive latex never requires fluffing
WIN IT HERE:  (If the giveaway widget does not show, just click the link to enter!)
*Must be 18 years or older to enter and win. Void where prohibited. You must live in the US with a US shipping address to win. Jenny at dappperhouse is not responsible for prize fulfillment. Brentwood Home is responsible for prize fulfillment.