This is a sponsored post for BMO Harris Bank Magnificent Lights Festival. All opinions are my own.
BMO Harris Bank Magnificent Lights Festival in Chicago
By: Paul Temcio
Chicago is a bustling city where there are always cool things going on. As you may or may not know, our city recently celebrated a huge event and big parade on the Magnificent Mile; the BMO Harris Bank Magnificent Lights Festival. If you have never been you are missing out. If you have been before, then you know this yearly traditional event springboards the magic of the holiday season into Chicago.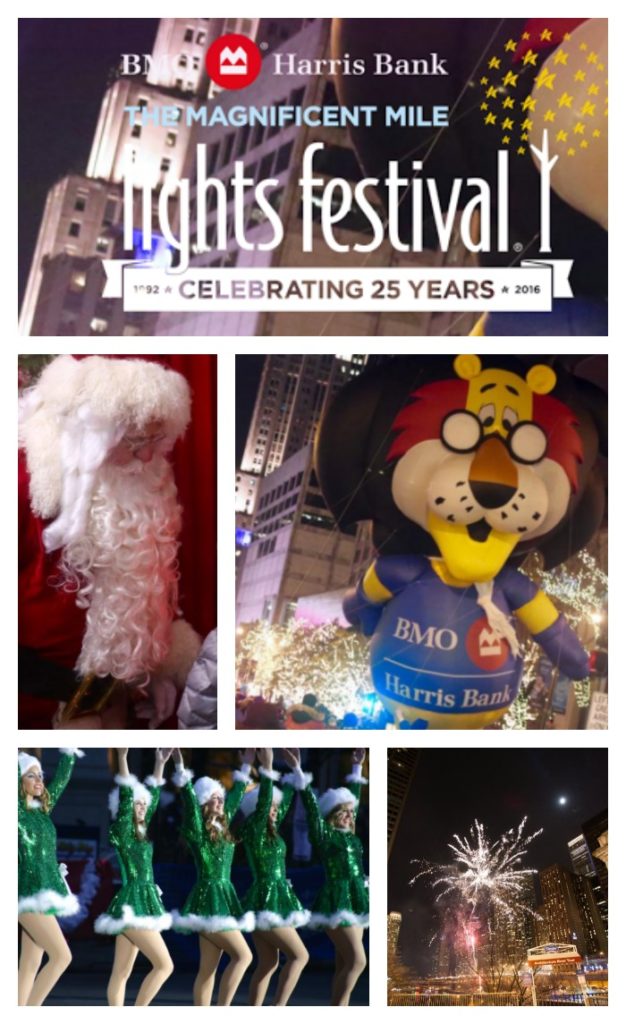 If you are a member of BMO Harris then you have had many opportunities to experience the BMO Effect. This event was yet another extension of that with special perks, discounts and offers for customers. From 11:00 a.m. to 2:00 p.m. on Saturday, they randomly selected customers to sit in their exclusive grandstand viewing section for that evening's parade. See all the benefits of the Festival here.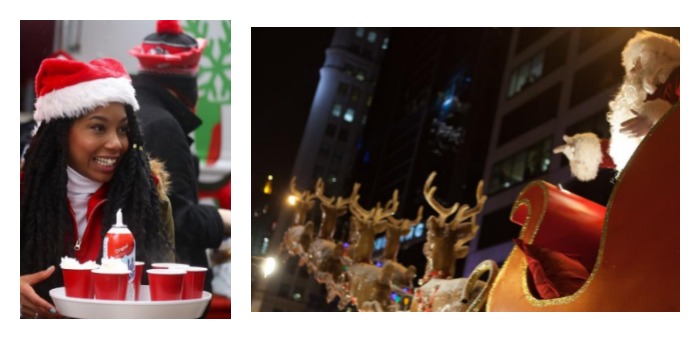 This yearly event is "family friendly" but it is for everyone to enjoy. Singles, families and out-of-town visitors have this on their "must do" list for November. People came in from the suburbs and surrounding areas to start the holidays off in the biggest way possible. There was an energy in the crowd that was unmistakable with everyone bundled up and making memories that are unforgettable. Were you part of the tradition at BMO Harris Lights Festival?
The Lights Festival Lane was located at Pioneer Court, 401 N. Michigan Avenue. On Saturday from 11 – 4 there was live entertainment, food, treats and deals from local vendors like Connie's Pizza, Garrett Popcorn, The Eli's Cheesecake Company and more. Santa Claus was there too. At the BMO Harris Bank dome there was an incredible virtual-reality experience. That night 5:30 to 7 was the main event.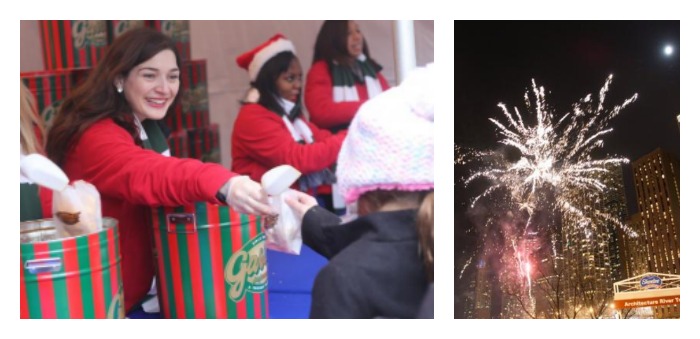 Do you like the magic of Disney? Mickey Mouse, Minnie Mouse and their entourage from Walt Disney World made a special appearance and led the Parade right down the center of Michigan Avenue as it lit a million bright holiday lights along the way. It ended with a spectacular fireworks display over the Chicago River.  Most people stayed in the area and took advantage of the amazing deals from all the local retailers, restaurants and bars.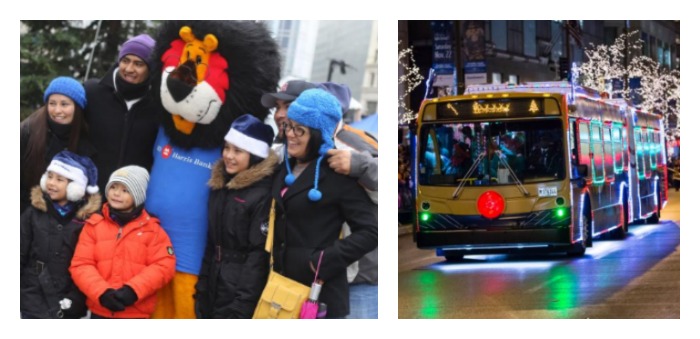 The event hashtags are #BMOLF #BMOLightsFest if you want to check out the pics on social media. This event is broadcast to 90% of the United States so if you are not in the area and want to catch it on TV, you can do that too!
We hope to see you out there next year!