My blog is all about time management, organization and  making family life easier. Neater Feeder does all of this! I like that when I am running around in a crazy hurry and my dog spills his food or water the neater feeder contains it until I can come back. This makes me a LOT less crabby, Reese a lot less guilty and it saves my hardwood floors.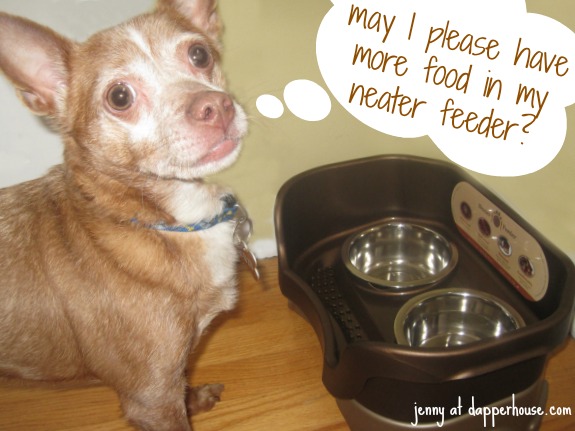 It has been said that you can't teach an old dog new tricks. After adopting old man Reese I found that you also can't teach him manners. We learned that like most dogs, Reese loved food so much that he inhaled it. In his feeding frenzy if a bit of food should fall under his bowls, he knocked them over trying to get to the crumb. It was a real mess and a REAL pain in my rear.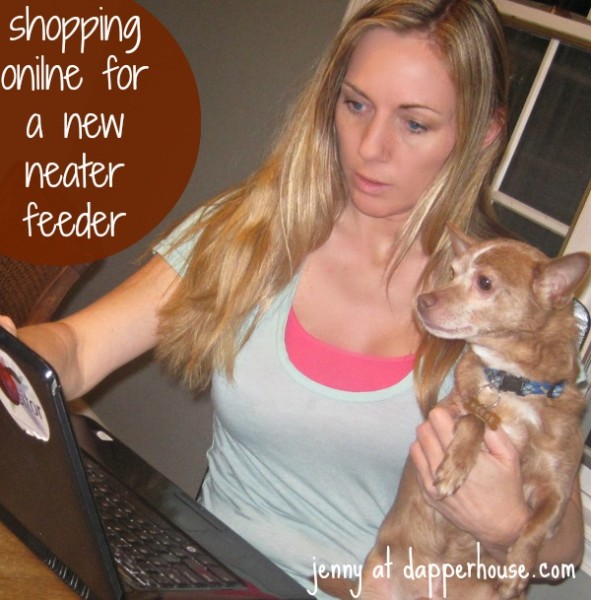 I did not like having to put a towel under his bowls because it looked bad, but I didn't like having to stand there at meal times with a towel in my hand.  My wood floors were destined to be ruined if I didn't find a solution.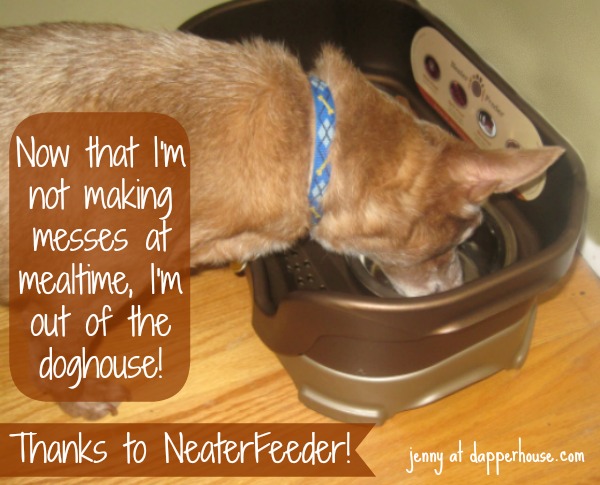 In my search to mess proof his meals, I found a feeding solution for Reese. Neater Feeder looked like it may be just what I needed. I liked the feeding system when I saw it because it looked like something I would be proud to have out in my home.

Something that I did not know was that having your dog or cat eat at the correct height is important to controlling mess and spills. Neater Feeder makes attachable leg extensions so that you can customize the height to your pet. Once I started feeding Reese with raised dishes I noticed that his head didn't lunge back and forth as much when he ate and he choked less.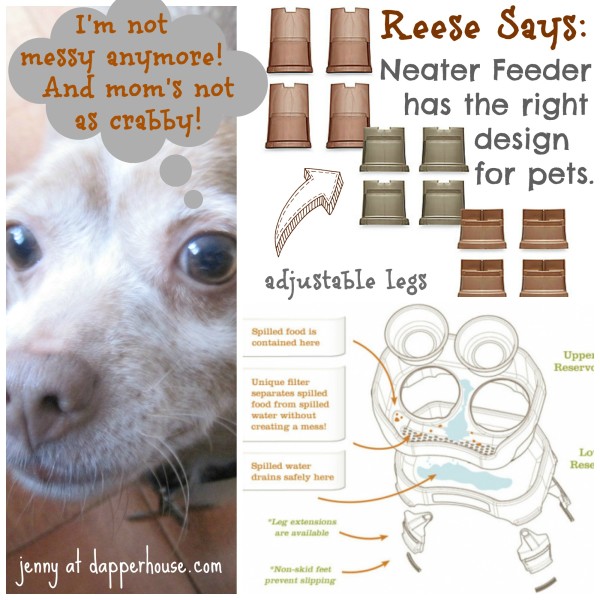 The Neater Feeder also lets Reese avoid being the focus of ill feelings too. Next to his family, Reese loves his Neater Feeder best of all! Get one in YOUR choice of size and Color so that you can solve this problem at your house!
US Only – 18+ – Void Where Prohibited – All entries are confirmed. GOOD LUCK!
a Rafflecopter giveaway

Facebook: www.facebook.com/NeaterFeeder
Twitter: @NeaterFeeder
YouTube: http://www.youtube.com/user/NeaterFeeder
Website: www.neaterfeeder.com