It does not matter who you are, what you do, or what sort of interior styles you are attracted to, achieving a state of Zen in your home is something we can all benefit from. After all, our homes are supposed to be a place of relaxation. They are meant to provide us with somewhere to unwind after a difficult day at work or a challenging day looking after the children. With that being said, read on to discover how you can achieve a state of Zen in your home with some calming interior design tips.
Start by dealing with the clutter in your home – When it comes to creating a peaceful and calming home environment, there is only really one place to begin, and this is by getting rid of all clutter. You are never going to be able to relax in your home if there is clutter, so this is the logical place to get started. You need to go into each room and be brutal regarding what you do and do not keep. You should get rid of anything you don't need. Moreover, you should make sure that everything has a place within the room. And no, the floor does not count as a valid place! In order to keep the clutter at bay, you are going to need to make sure that you get into the habit of putting things away as soon as they have been used. Furthermore, whenever you purchase something new for your property, you should get rid of something else to accommodate it. This is the only way to make sure the clutter problem does not creep back in.
Keep all adornments minimal –
If you are going to achieve a calming and peaceful environment, you should keep adornments to a minimum. Stay away from lots of paintings and framed pictures. Instead, go for statement adornments and ornaments. It is better to have one striking decoration in a room, rather than lots of small ones. We recommend using something like tapestries as the focal point of one room, as you can get a range of different styles to suit your home. You can keep this basic, or you can go for something a little more out there, as long as it keeps with the calming theme. Keeping things simple is a necessity to create a soothing and relaxing ambience.
Add Zen decorations – You may be wondering what Zen decorations are. In fact, there are lots of different adornments that can add a Zen feel to your home. Some of the most beautiful and popular options include bamboo wall decals, stones, water fountains, and blossoms. Imagine all of these elements running through your home. You feel more relaxed just thinking about it, right? Of course, you shouldn't try to shove all of these Zen elements into your property just for the sake of incorporating them. You need to make sure it makes sense in terms of the overall design. Keep in mind the pointers in the previous paragraph, i.e. about keeping things simple, and you have the perfect recipe for success.
Keep furniture simple – You have probably noticed that there is a theme here: keeping things simple. Intricate designs and complicated lines do not fit in with a calming interior design. Instead, you need simple furniture and clean lines. Select designs that are minimalistic. This should not be difficult when you consider just how popular minimalism is in the design world today.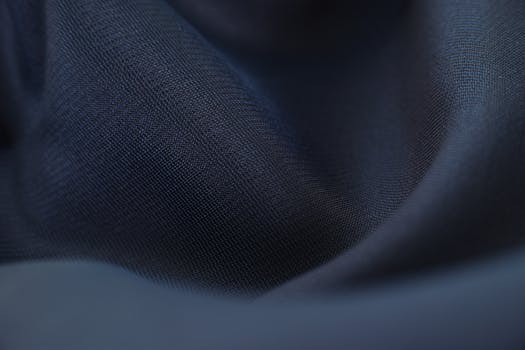 Choose fabrics that are natural – Select fabrics that are natural. Not only will this make your home look calming and relaxing, but it will feel it too. You should also focus on colours that are light and materials that are soft. One of the easiest ways to make any room more relaxing is to add a soft rug. In terms of window coverings and treatments, linen and wood both work well.
Don't forget the Zen elements – Did you know that there are five Zen elements? These are as follows: Fire, Earth, Wood, Water, and Metal. It should not be too difficult to include these elements in the overall look and feel of your property. Plants and trees are a perfect option for the earth. You can also include earthy colours. For fire, a fireplace is an obvious choice. However, stunning accessories include fire bowls and candles. For water, you could literally add this with a water fountain or fish tank. Alternatively, you could go for art that includes scenes of water. For metal, metal furniture is an option, as are metal frames and sculptures. Finally, for wood, this is really easy. Again, you have wooden furniture, but you also have bamboo decorations and plants too.
Get the temperature right – A calming environment is not only about what you can see around you, but it is also about how you feel in the home too. This is why it is so important to get the temperature right. Don't only consider the rooms inside your house, but what about when you entertain guests outdoors as well? A ceiling fan outside can work wonders. You should also consider a high-quality air conditioning system indoors.
Use earth tones – Another important step to follow to achieve a Zen interior is to utilise earthy colour tones. Some good choices include the likes of grey and pink beige, as well as beige itself and white. Choose colours that make you feel relaxed. Harsh colours, like red, only add to the stress you may be experiencing.
Use candles to create the right atmosphere – For true relaxation, candles are a must. Not only do candles provide a very subtle and stunning source of light, but they also provide you with a way of adding the likes of vanilla, mandarin, and other soothing scents to your property. Ater all, creating a relaxing environment is about engaging all of your senses. It's not just about what you can see.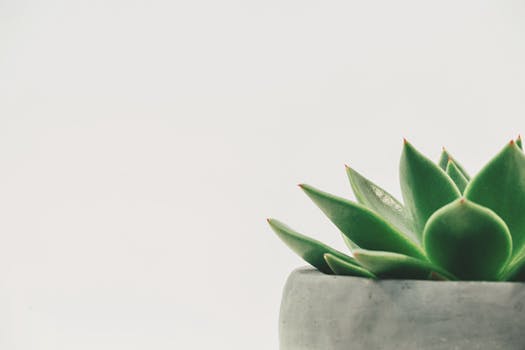 Embrace houseplants – There are a number of different reasons why you should embrace houseplants. Of course, the most obvious reason is that they look stunning. However, natural life also helps people to feel happy and to unwind. You should also consider the fact that you can improve air quality because plants provide oxygen. This means that houseplants are also ideal in terms of creating the right atmosphere.
Add soft textures around your property – Do you have tiled flooring or laminate flooring in your home? If so, you need to soften this by adding some soft and comforting textures to your home. There are many ways you can do this, from soft cushions to plush rugs.
So there you have it: there are so many different ways you can create a feeling of Zen in your property by embracing calming interior design tips. If you even follow a small number of the suggestions that have been mentioned above, you should be able to notice a difference. No matter what you go for, though, make sure that you always begin with de-cluttering. After all, you will never create a serene and relaxing environment if you have clutter everywhere.