50 Awesome Ideas for a Blog (Start Your Own Blog)
Ready to start your own blog? You know you want to! Choosing a select niche is one of the biggest bits of advice you will hear because it keeps you focused, makes you an expert and builds a loyal audience rather than a fickle one. You need a great webhost and you need to know how to start. I use HostGator because they are an undeniable leader in web hosting.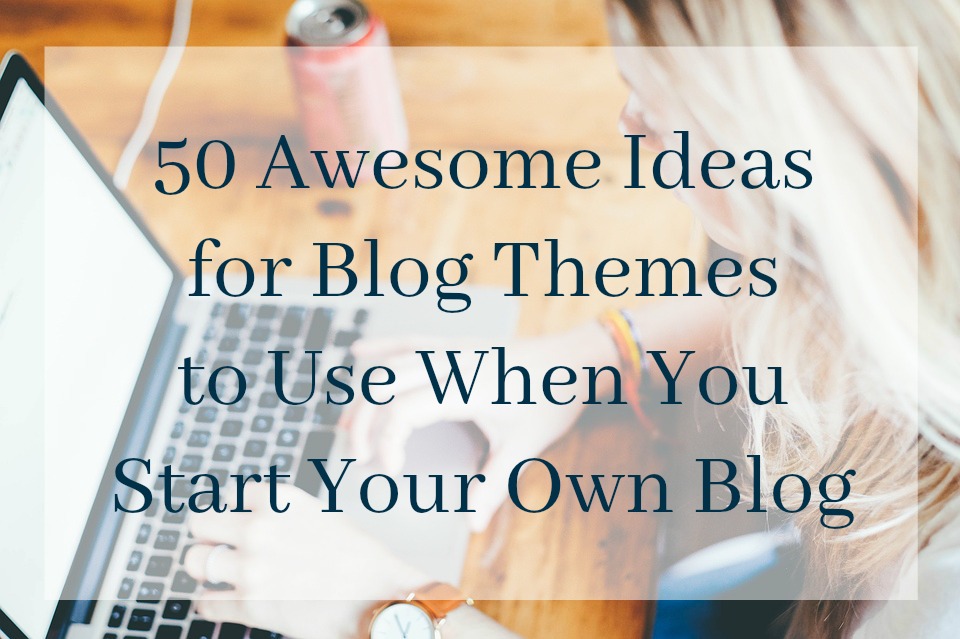 Start your blog today using one of these 50 great ideas for a blog.
 Volunteering (Talk about different charities, moving stories and ways to help)

 Daily Motivation (Art, sayings, stories, prayers…)

 National Parks

 Acting Tips (How to be an Actor/ Actress)

 Signs at Sporting Events (The signs people make about teams/players/etc)

 How to Dress with Denim

 Candy

 Advances in medicine

 Anonymous stories of life changing moments

How to do learn to do things (draw, fix cars, find new restaurants, etc.)

Hilarious Stories from parents about birth and beyond

Going undercover to public businesses to evaluate their services

Meas for families under $15

Things to do with kids to build relationships and make memories

A date idea for every day of the year

Tips on resume writing and interviewing techniques

Caring for Elderly Parents

Role Play Ideas for Couples with costumes, story lines and more

Making Recipes at home that mimic famous restaurant meals & drinks

Not so funny dating disaster stories

A doodle or drawing a day

A grumpy old man's guide to the good old days

Song playlists for every occasion

Fun Family Things to do in your area

Your personal story of overcoming something and how you stay positive & motivated to continue (and to give hope and inspiration to others). Things like racism, addictions, life transformations, illnesses. . . anything you went through so that you can help people in your situation who need tips, guidance and ideas to make change.

Current science news

Indoor container gardening

A DIY a day

A free printable-a-day

A math problem-a-day (or a puzzle a day) for readers to solve

A short story-a-day  

A fun fact-a-day

A drink-a-day

A book-a-day

An exercise-a-day

Learn about an animal-a-day

Everything Legos

Tips for taking tests at any age

Everything about Mental Illnesses

Failures and Successes in Parenting

Tips for Small Business Owners

Crafts made with Recycled Objects

Christmas every day of the year

A Deal a Day – coupons and more

Tips for Men to be Better Husbands

Strictly giveaways (list your own and others)

Restaurant Reviews in your area

Various Hobbies that one can pick up in their spare time

Everything about craft beer

Everything about birds (or any animal that you are passionate about)
Pin this for later. . .