Not a sponsored post but does contain affiliate links.
Last Halloween I thew a costume party with friends and neighbors. It was so fun to decorate with a glam Halloween theme. We had a huge spread of snacking foods, a station for punch and in the sun room we had a vodka bar! It was so much fun to see the creativity and personality that each person expressed in their costume. There were SO MANY great ideas that I wanted to share them with you in case you need ideas or inspiration for your own costume party this Halloween. I know you will love these!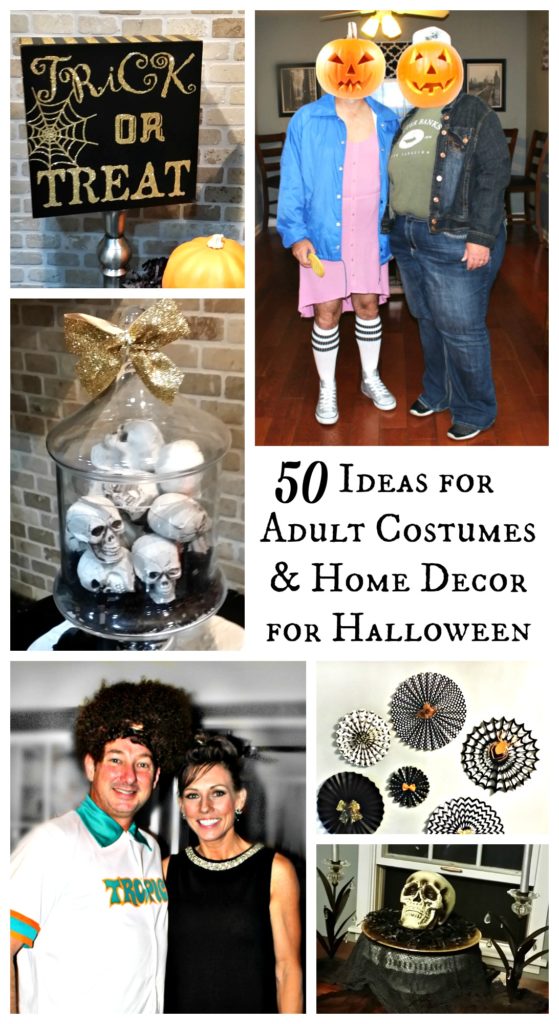 For the party decor I stuck with the traditional black and orange. I also added gold, silver and glitter to glam it up! I got glitter skeletons and added bow ties to make them more fancy. I put little skulls in a candy jar and used candle holders as stands for signs, skulls and pumpkins…and candles.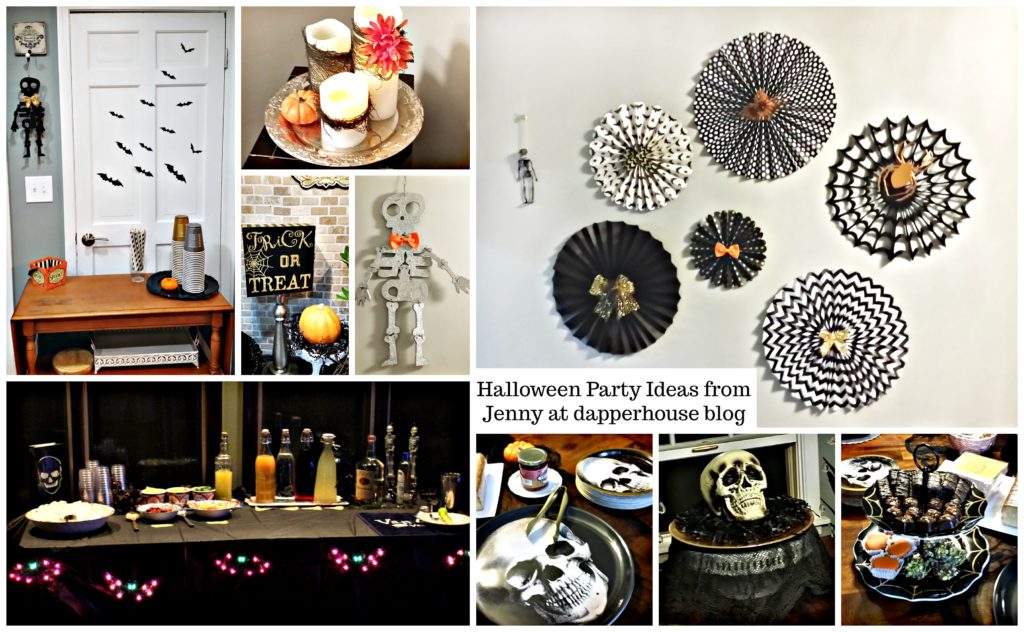 We had a vodka bar set up with all kids of mixers from soda to juices to fresh fruit and herb garnishes. (I'll put links to the decor at the end of the post so that you can order what you want.)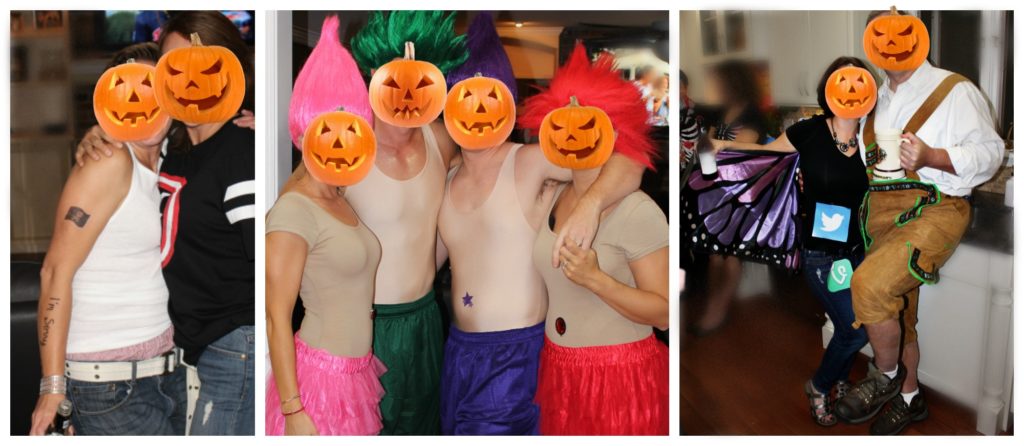 Then came the guests and the costumes! I was dressed as Audrey Hepburn playing Holly Golightly in Breakfast at Tiffany's (since that is my favorite movie). I died my hair brown with temporary spray color for this event.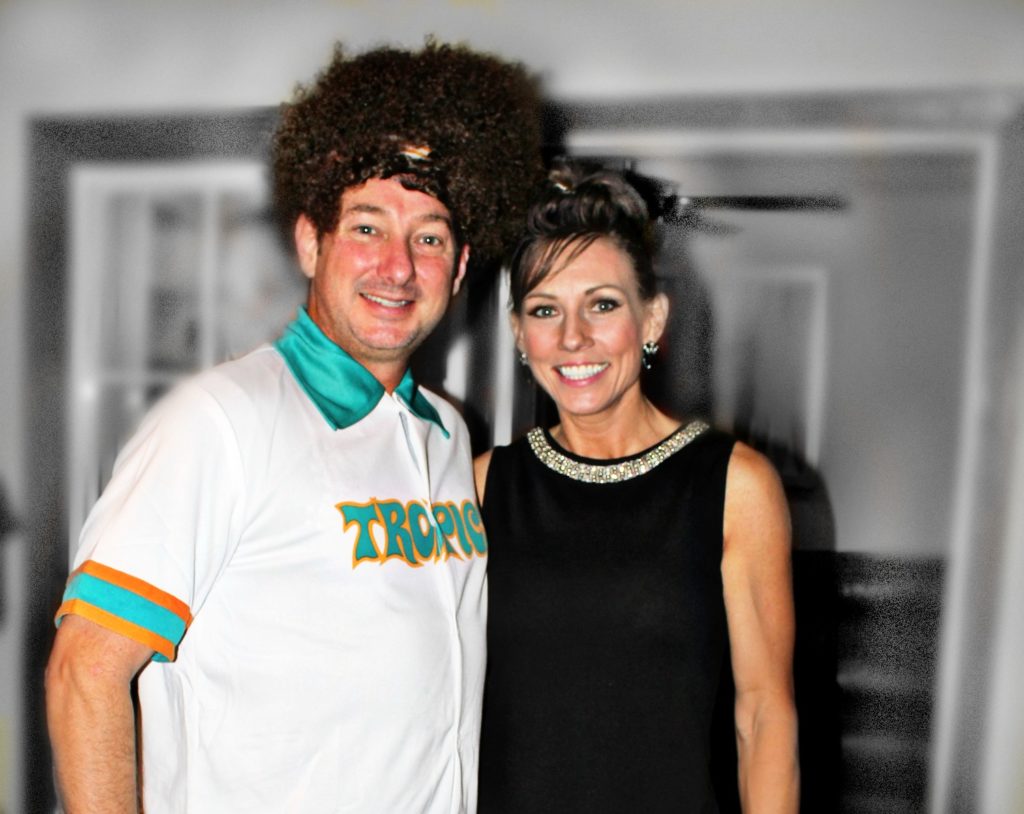 Paul was dressed as the character Jackie Moon from the movie Semi-pro because he thinks that movie is hilarious and quotes it often.
Then for the guests. . . I have some seriously cool and creative friends!!
(The faces have been changed to protect the innocent and guilty.)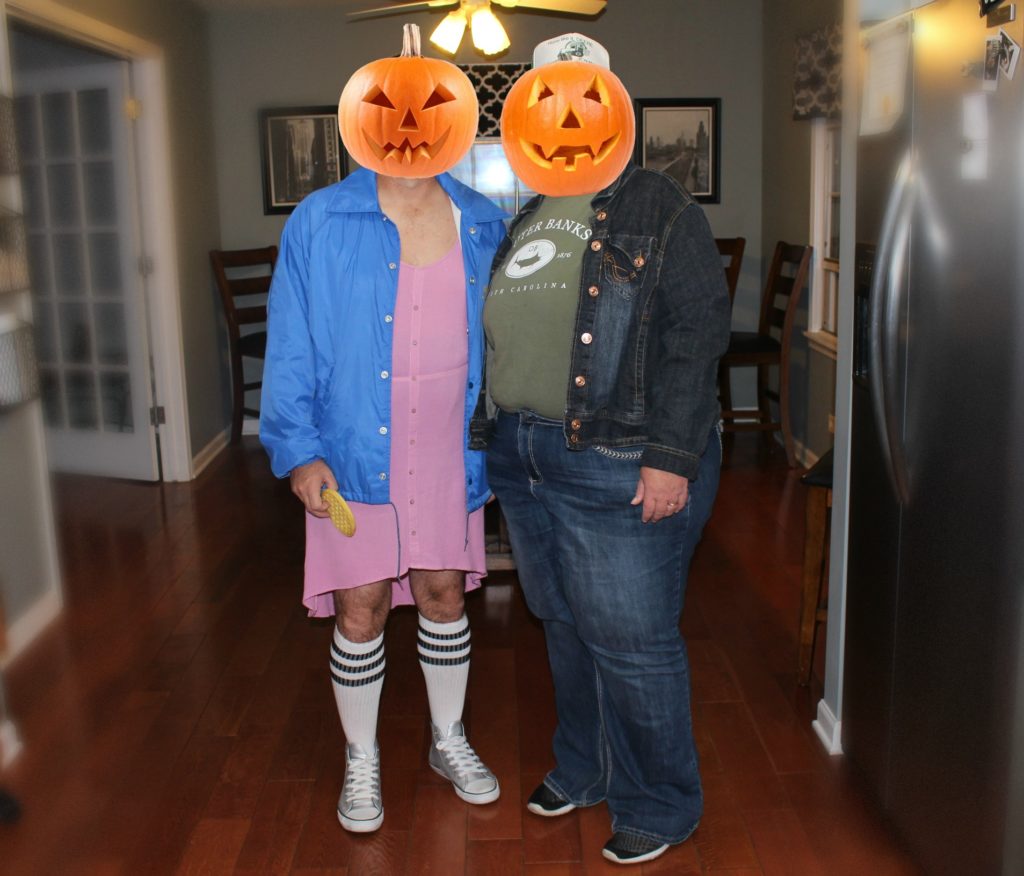 Gumball Machine, sweet strawberry and mystical black raven.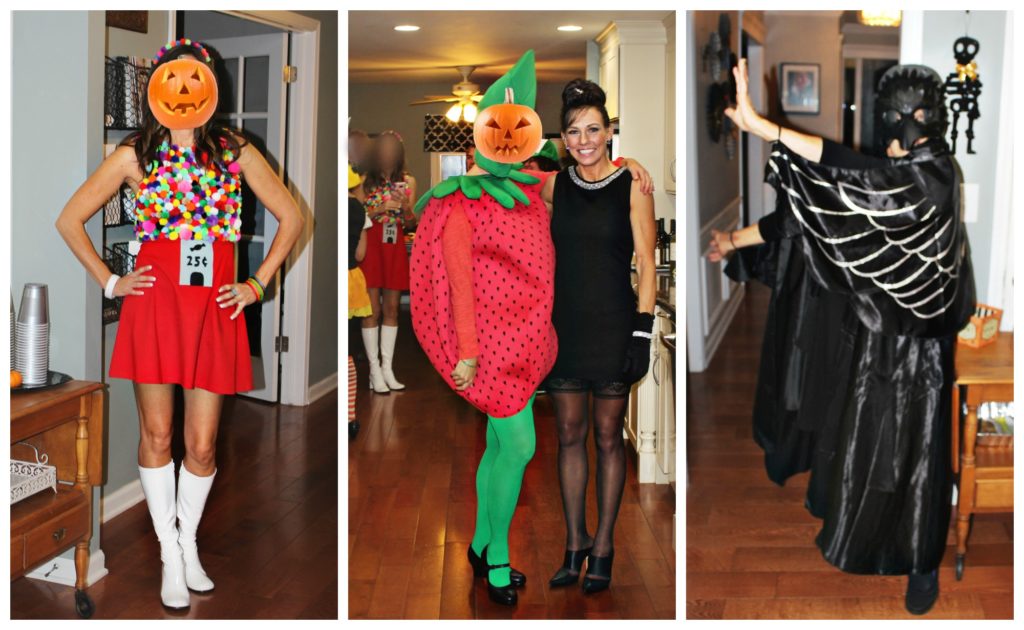 Nightmare Before Christmas Jack & Sally. Mel & Alice from the 80's. Skeleton and sugar skull skeleton.
You can figure out these fun adult costumes!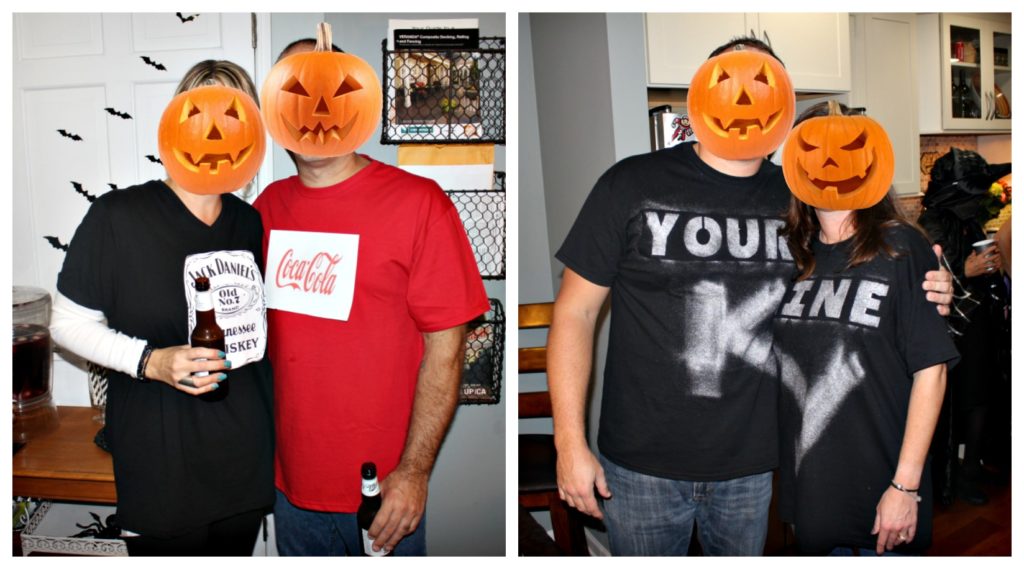 Trump judging a beauty pageant and the beauty queen. Dr. Shots and Sexy Nurse.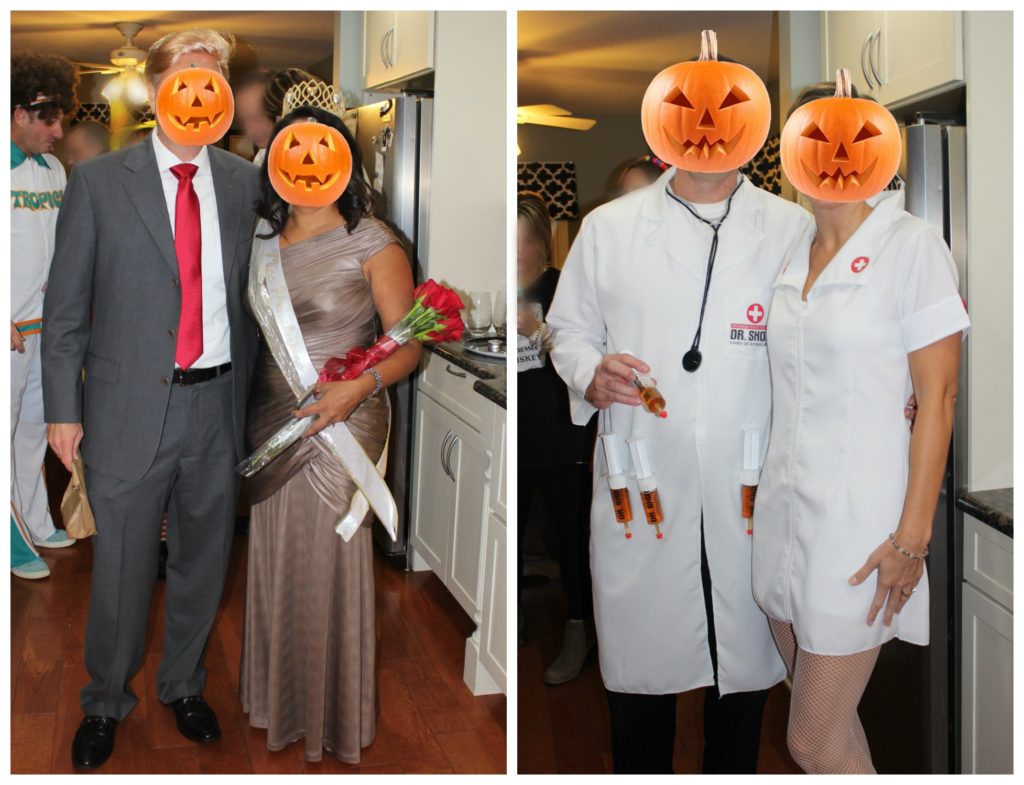 A couple did Princess Leia & Jabba the Hutt. We had a friend getting a piggy back ride from a leprechaun and a hula girl!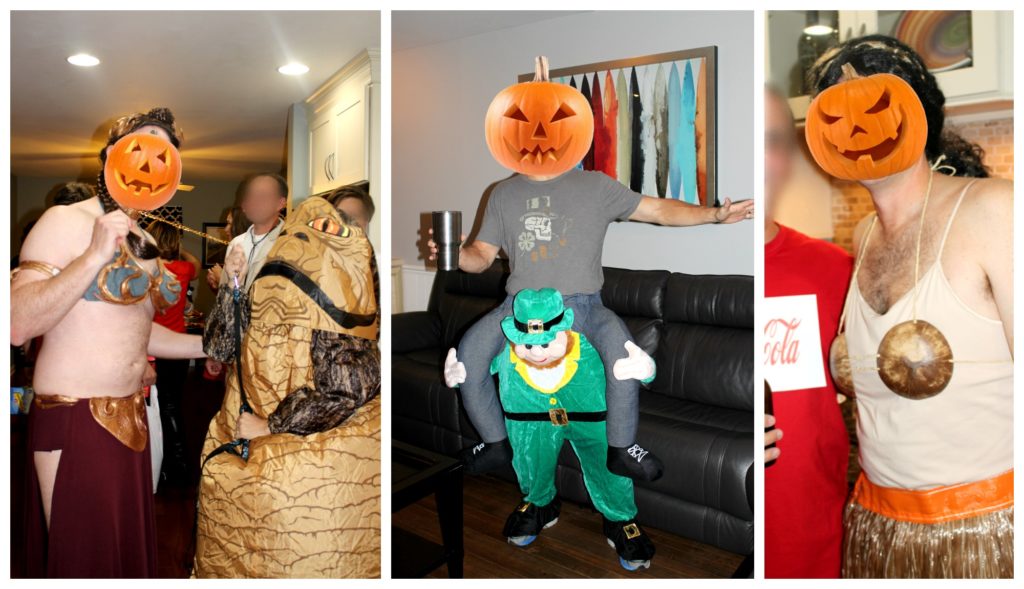 A girlfriend of mine came as Justin Bieber. Then we had a set of Trolls, a social butterfly and a German Dude.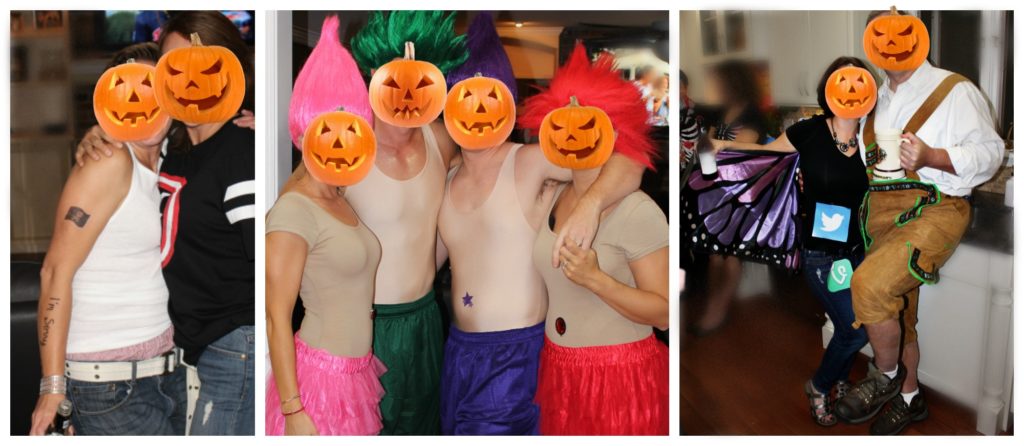 A Captain & Coke joined the party. The middle couple was a bank robber and the guy had a nickel taped to the back of his t-shirt (he was Nickleback the band) and the Incredibles.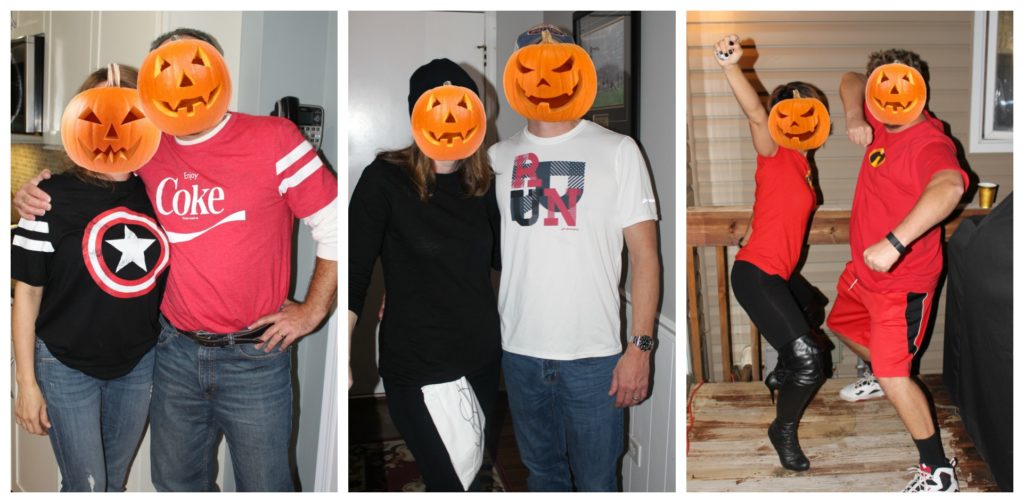 Greek God & Goddess. Chicago Bull & a bullfighter. Priest & Prisoner.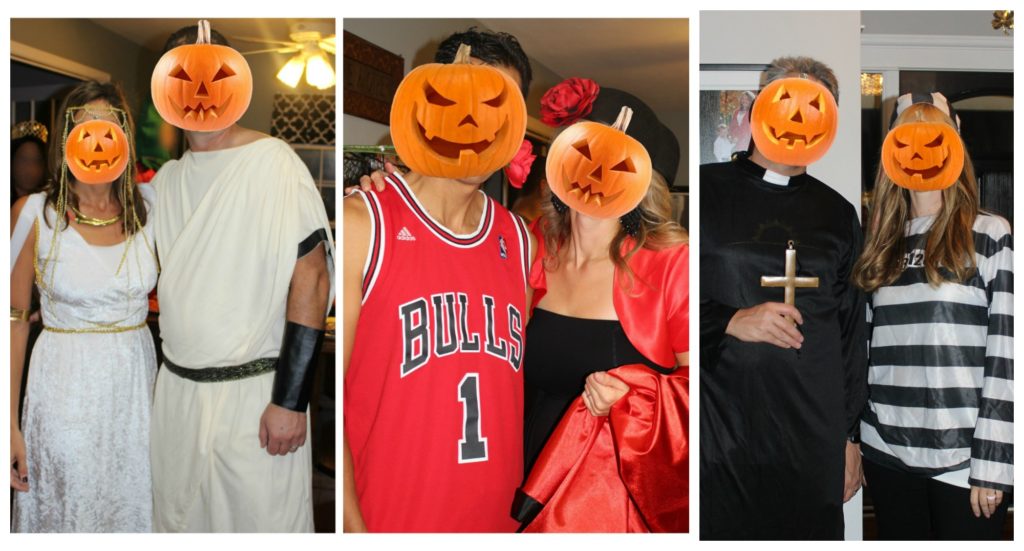 We had the billy goat that caused the curse on the cubs baseball team. (He had a goat mask and hooves.) Then we had a 1980's valley girl, a candy corn witch and a steampunk lady.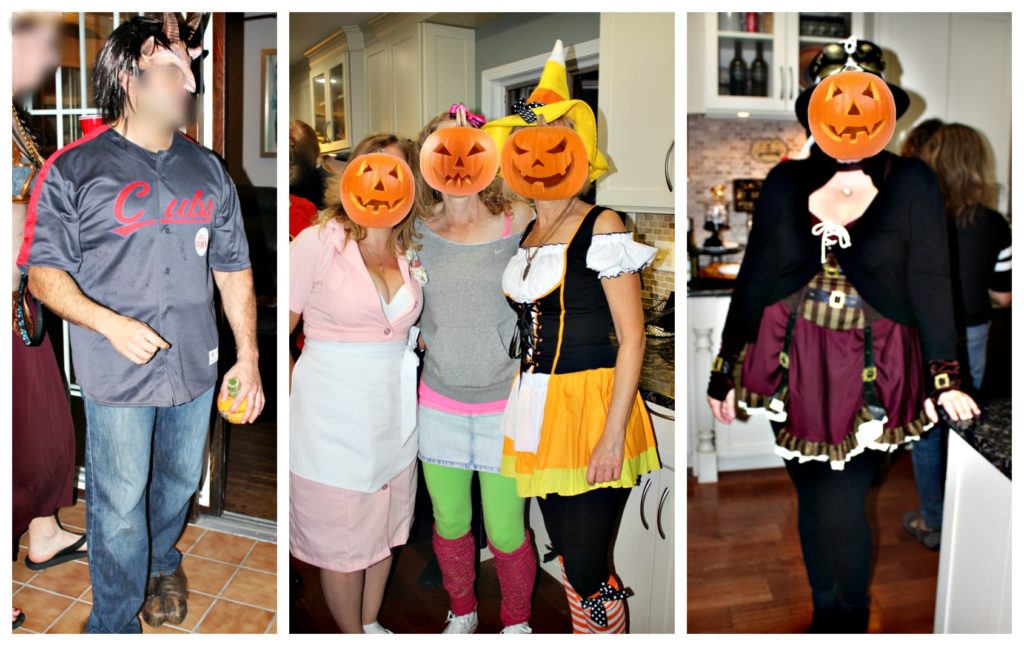 Here is a pic of some of the ladies and a sexy leopard. There is also a pic of me with a go-go dancer 1970's style.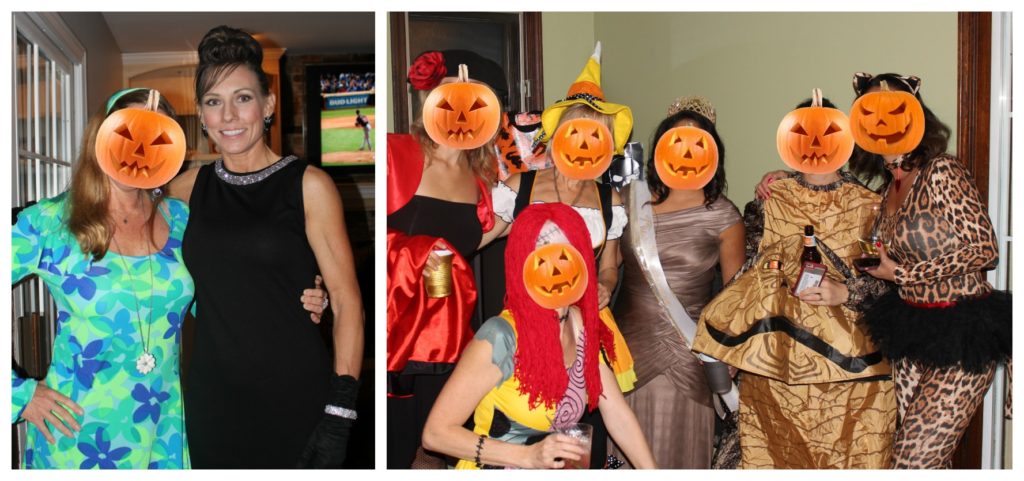 And there you have it! So many FUN and creative costumes both purchased and hand made. I hope this helps you with ideas for both costume and home decor ideas for your next Halloween Party!
Pin these for later. . .