If you're starting a career as a makeup artist then you're probably looking for classes to help you learn all the skills you may need. From hair removal to facial treatments there's a lot to learn. 
Thankfully, there are a number of options available online and in-person to help you make your dreams come true. Today we are going to discuss five classes you might want to consider if you're starting a career as a makeup artist. 
Esthetics Courses From Empire Beauty Schools
If you want to be a beautician or makeup artist it's important to start with the basics. That's why I recommend an esthetics course from Empire Beauty Schools to get acquainted with the finer points of makeup application, waxing, facial treatments, hair removal techniques and more before moving on to the more specialized courses.
The esthetics course from Empire offers quality in-class instruction that will prepare you for work in beauty salons across the country. From basics like the structures of the skin and its functions to advanced procedures and applications of skin treatments, esthetic courses offer an ideal introduction to the business.
Eye Lash Extension Courses From The Lash Professional
Taking an eyelash extension course at the Lash Professional is a great way to improve your skills and income potential as a beautician. The Lash Professional offers online classes plus two days of in-class instruction from skilled beauticians to help you learn to apply and extend lashes. 
If you want to add special skills to your resume as a beautician that will help you stand out from the crowd then this is the course for you.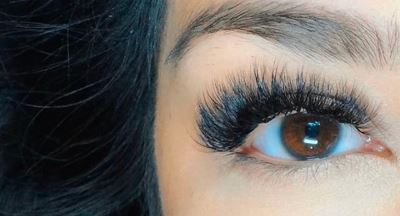 Makeup Special FX Course From Online Makeup Academy
One of the highest-paid specialties for beauticians is special FX makeup. In fact, according to the Bureau of Labor Statistics, the average salary for a makeup artist is $34,000/year. While the special effects makeup artist averages over $75,000/year.
So if you're trying to make the big bucks then you might want to try the Special FX course from the Online Makeup Academy. The course offers everything you'll need to get started in special FX makeup, from one-on-one instruction to a special FX makeup kit, and at the end of the course, you will receive an OMA Accredited Professional Certificate that is very valuable in the industry.
Prosthetic Makeup Course From Cinema Makeup School
Once you've completed the special FX course, if you really want to specialize in cinema makeup then you may want to enter a prosthetic makeup course like the one on offer from Cinema Makeup School. These courses will help you stand out when applying to jobs in the cinema makeup industry. 
At your prosthetic makeup course, you'll learn how to apply movie quality masks, using techniques like lifecasting, sculpting, mold making, foam latex modeling and more. The course is one of the more expensive on this list, but cinema makeup artists make more after graduation to help compensate for the upfront costs.
The Priscilla Ono Makeup Course
If you don't want to go the special FX and prosthetics route, but you still want to get paid the big bucks, then you might consider the Priscilla Ono Makeup course. 
Priscilla Ono is one of the most well-known makeup artists in the world. She has become the makeup artist for the stars in recent years, having done makeup for the likes of Rihanna, Paris Hilton, Iggy Azalea, and more. 
Ms. Ono offers a 3-day intensive makeup course in Los Angeles every year. Tickets are expensive and hard to come by, but students who have gone through her course are employed at companies like GQ, Allure, Warner Bros. and more every year. That's worth the money. 
At the end of the day, whether you become a makeup artist to the stars, a special FX artist, or you just work at your local beauty salon, you'll need to learn from the best. Going back to school may not be the first thing on your mind when starting a career as a makeup artist, but these days getting educated is a necessity, no matter the industry.