*This is a sponsored post. Opinions and content belong to jenny at dapperhouse.
Being a parent is a complex work in progress from pregnancy to watching your children grow into adults. My core values have run through every decision, every rule, every experience that I have encountered or created for my children over their lives. Many of my own beliefs and values were carried over from my parents and what they instilled in me as I was growing up. For example, being actively involved with conserving the Earth's resources is a big one. I was raised on an almost self sustaining bit of land with a fruit and vegetable garden, goats for milk, chickens for eggs, a compost, solar energy and the list goes on. Every family member contributed to the work and the rewards of living "green" so these were not just lessons I learned but rather in integral part of who I am. I passed this on to my own children as well because it means so much to me. When I learned about Direct Energy and their mission to help you use less to save more and conserve energy I wanted to tell everyone all about it! Direct Energy is leading the way in innovation for providing energy service and benefits to their customers to #LiveBrighter. Whether it is energy conservation, religion, traditions, work ethic, advocacy or more, here are the three most important ways I believe that you an pass your values on to your child.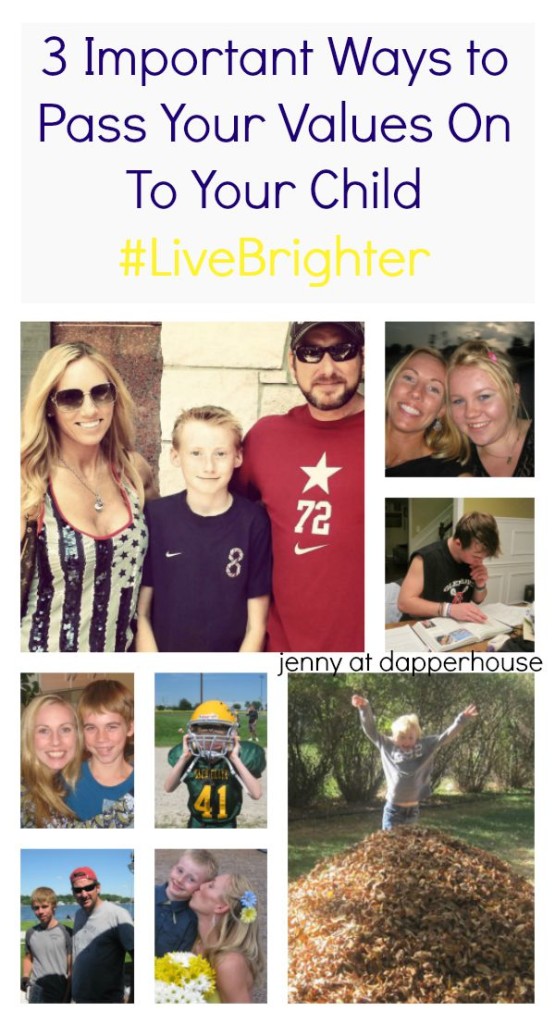 3 Important Ways to  Pass Your Values On To Your Child 
1.) Give them opportunities in real life that reinforce what you teach at home.
Team sports are important in our family because the values that children learn are essential throughout most of life's important situations from relationships to careers. Learning to work together, value each other and solve problems together is a core value that I think is critical. Volunteering at charities, joining community restoration or clean ups and visits to meaningful places and events that celebrate your beliefs have a huge impact. Going on adventures and experiencing new things give kids courage and curiosity that will make them strong, independent and successful.

2.) Expose them to the things that you want them to cherish. 
If you want your children to have an  intrinsic love of learning and succeed in school, for example, you must provide them with regular exposure to learning! I took my children to every museum, library activities, science exhibits, and any hands on learning opportunity that I could find. The fun of learning was a normal part of life for them and now they are curious life long learners.
3. Teach them through example but also through discipline. 
I can take actions everyday that show my values and my kids will pick up and much of that, but I learned that unless there is some structured discipline involved in teaching core values, kids will not be armed with the knowledge and resources that they need. Take energy conservation for example. I would find myself following the kids around turning off the lights that they left on  or knocking on the bathroom door to tell them to wrap up their excessive showers. We cant expect kids to know what we don't teach them, so in addition to being an example, have conversations and make action plans together as important way to instill your values. Don't just tell a child to take shorter showers. Explain water conservation and also show them how to create a shower routine that is efficient! Explain energy conservation and have them help make a chart near the light switches where they can mark every time they  remember to turn the light off when they leave the room to follow through.

For more ways to #LiveBrighter and save resources and money with #DirectEnergy visit them online while they are running an amazing promotion – a $75 pre-paid gift card when you sign up with Direct Energy using the promo code LIVEBRIGHTER75.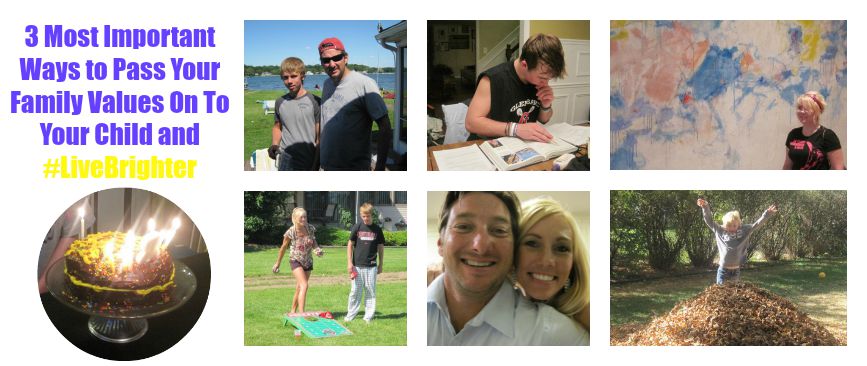 When Direct Energy is your energy company, you can feel good about inviting them into your home. They are experts at electric energy, natural gas many home services that can not only help save your money, but the planet too! I am so excited about this company!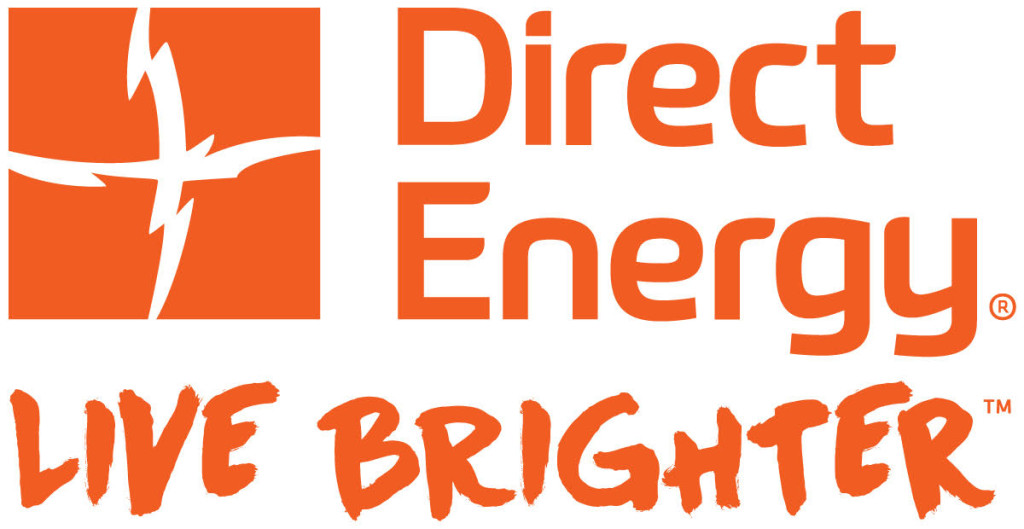 Think it is too much trouble to switch to Direct Energy?  It is not difficult at all and will make you so much happier forever. So check them out right away and take the action that you need to show how you live with core values of saving the Earth's (and your own) resources.