The weather doesn't always cooperate for outdoor play. Depending on where in the United States you live, you could be having thunderstorms and tornado warnings, or extreme heat and sun exposure warnings. The point is, that we have to have really cool ways to entertain our children when they are forced to play indoors. Here is a list of the coolest activities and imaginative play toys for summer indoor play. 
The Floor is Lava Original Game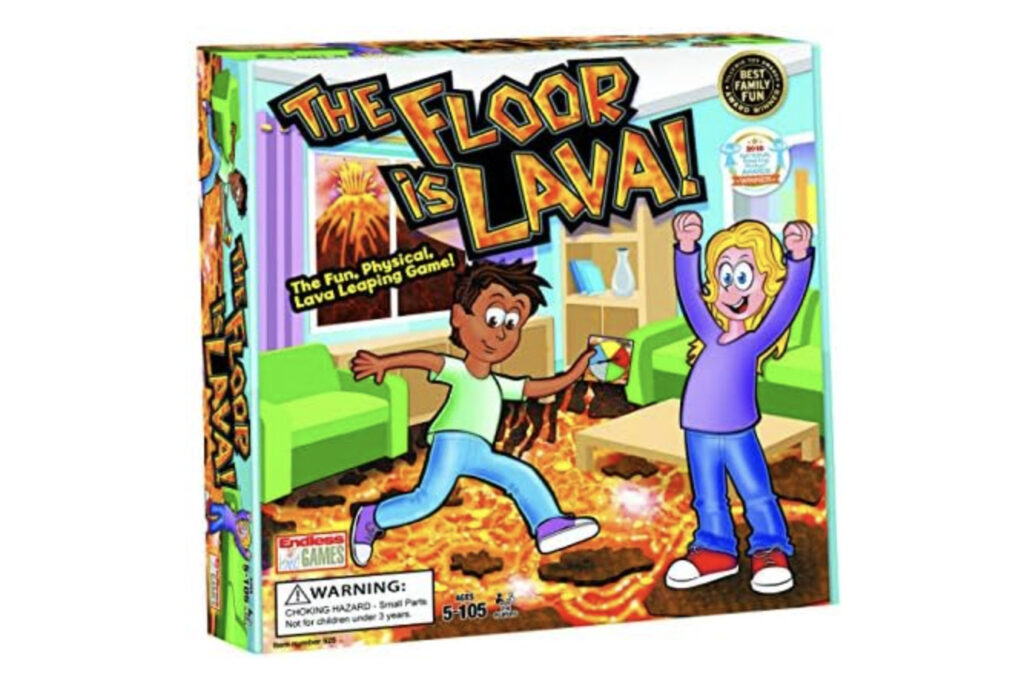 The Floor is Lava! is a game where players must imagine the floor is molten hot lava while spinning the color wheel to jump to the right foam pieces to reach safety. The Floor is Lava! is a family game that promotes physical activity, an active imagination, and engaging excitement for kids and adults.
Hot Potato Electronic Passing Game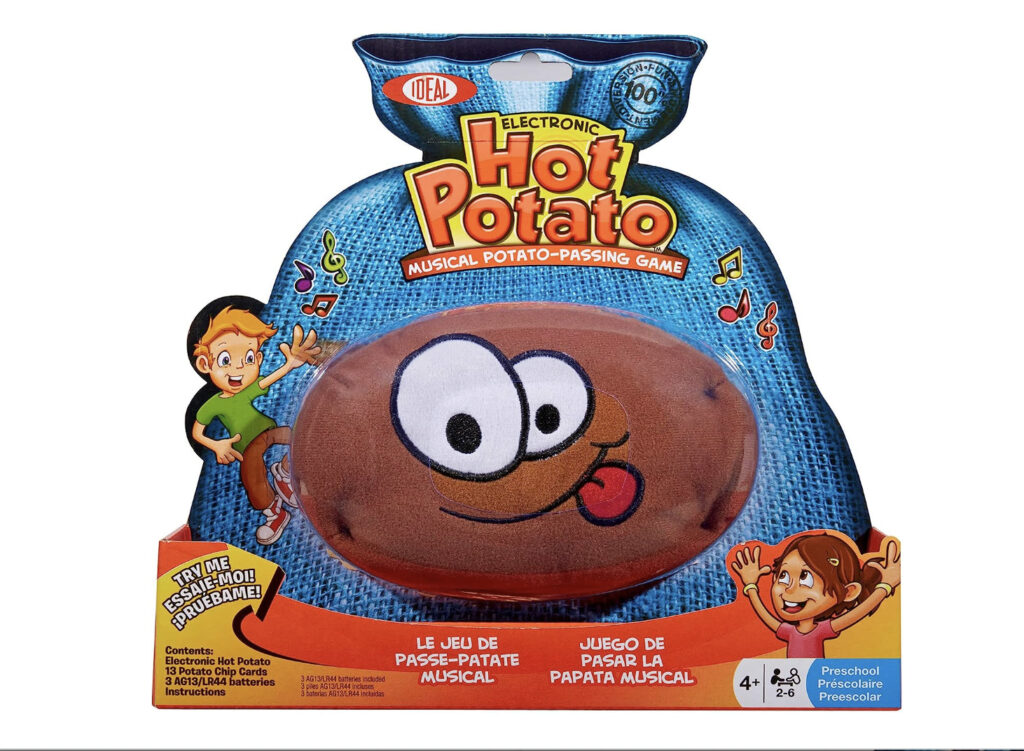 The Classic musical potato passing game. Toss or pass the potato while the music is still playing. Just don't get caught with the adorable spud when the music stops.
Camping Playset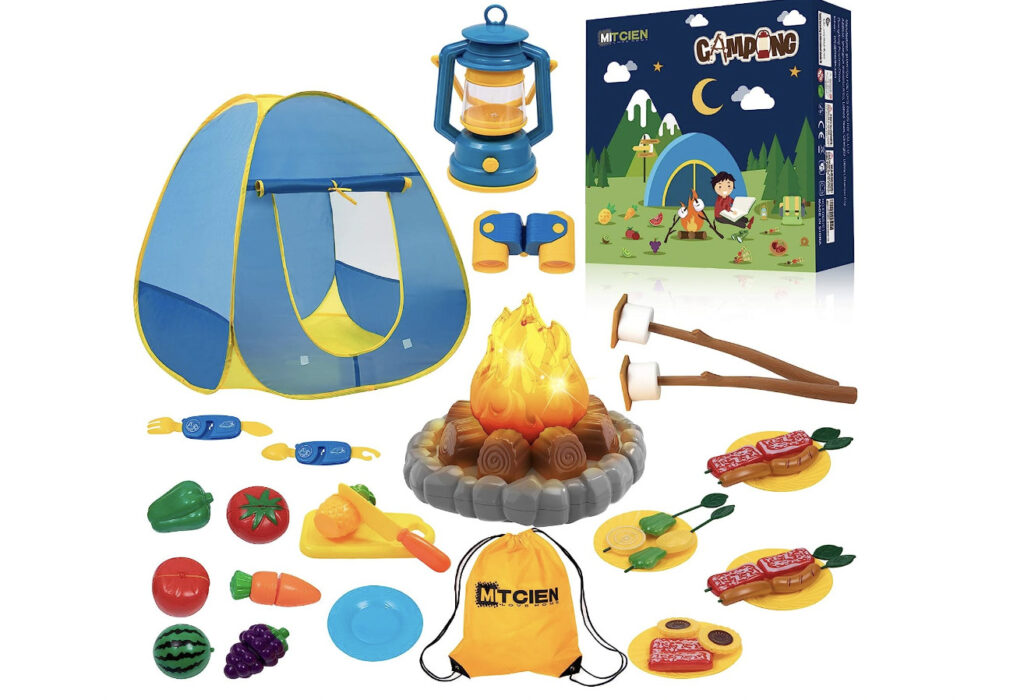 Mimic wild bonfire with the real sound of bonfire burning & the real bright flames and the singing of outdoor insects. Light the oil lamp, to find the mystery of the night in the dark.
Olly Ball 
The Ollyballs Patented KrunchCOR was designed for full-speed, full-force indoor play; The ball weighs less than an ounce, so kids can safely play ball in the house. And, color your ball with any type of marker. 
Family Size Hand Molding Kit for Family – Casts 6 Hands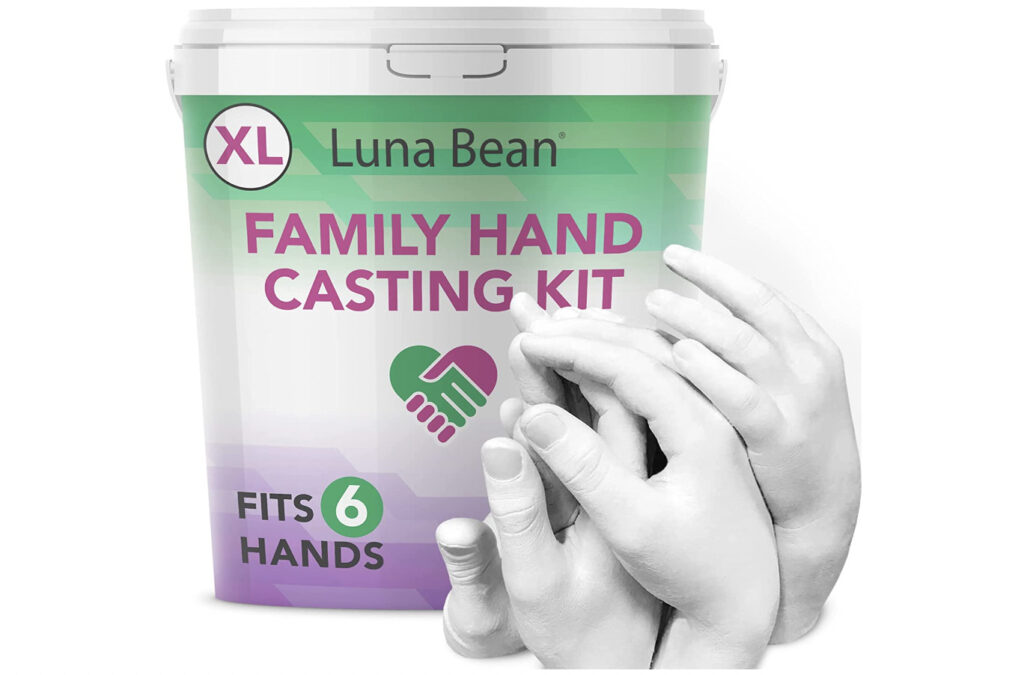 Crafted from Excellent Elasticity Rope, Soft Foam Handle and Resilient Foam Base. And the heavy duty components will withstand 250lbs and will not damage the ground.
Set of 4 Laser Tag Game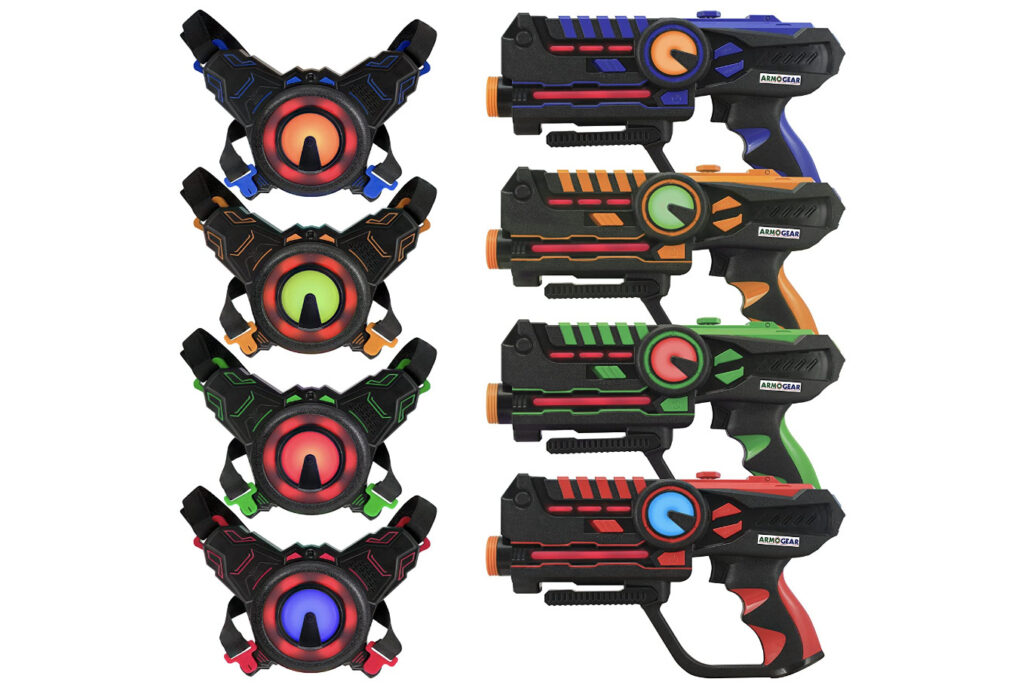 Turn your home or backyard into a laser tag arena with this laser tag blaster set. No other laser tag set has real target vests, invisibility mode, night vision flashlight, voice-guided directions,  and a 150 FT shooting range!
HearthSong Curling Zone Indoor Family Game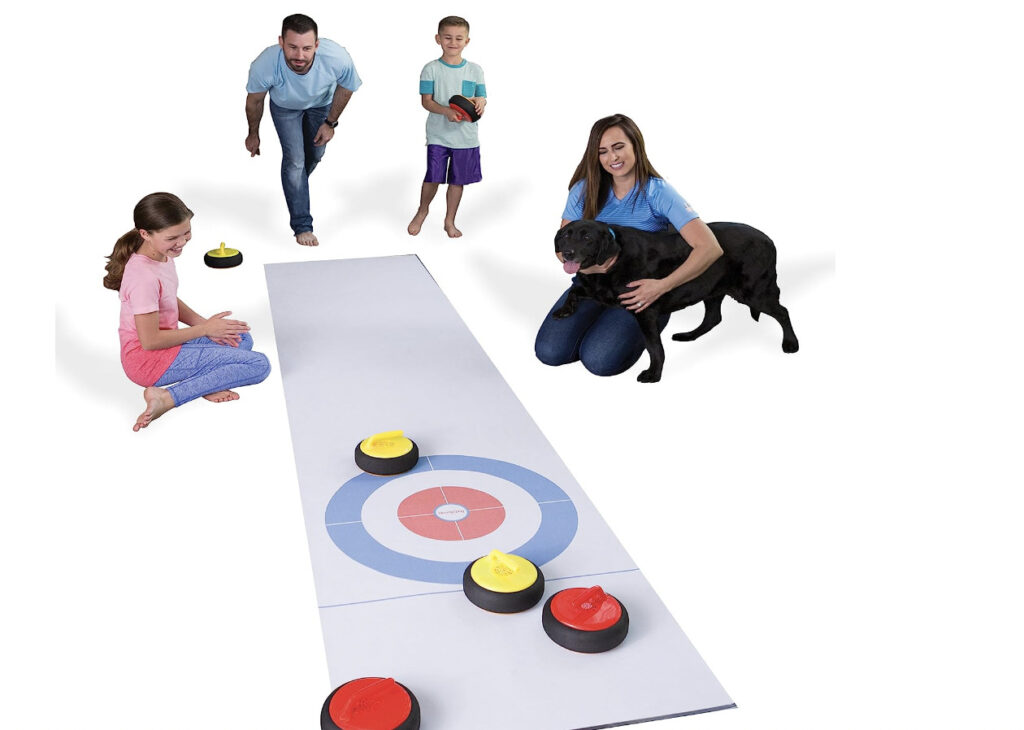 An innovative take on the great sport of curling, Curling Zone Indoor Game is a strategic game that all ages can enjoy together!
Snap Circuits Extreme SC-750 Electronics Exploration Kit Over 750 Projects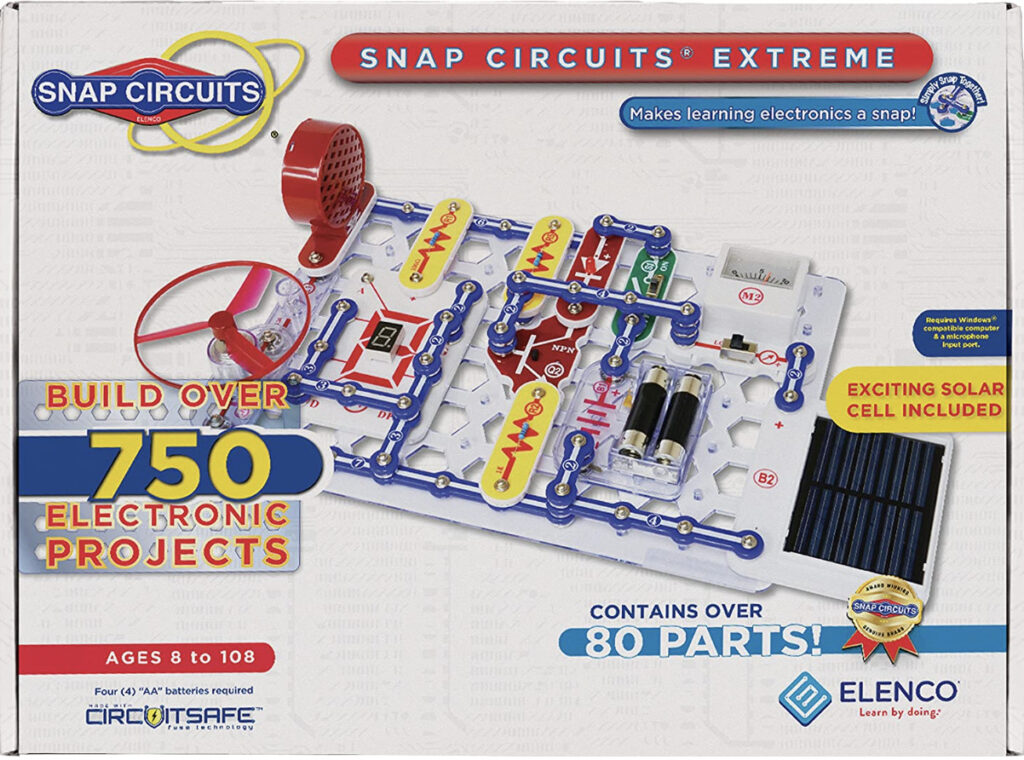 Our AWARD-WINNING product line of snap Circuits supports a vigorous STEM/ steam educational curriculum.These snap circuits parts combine to create working circuit boards just like the ones found inside electronic devices. This kit features a computer interface for use with over 50 of the projects. 
600 Piece Straw Construction Set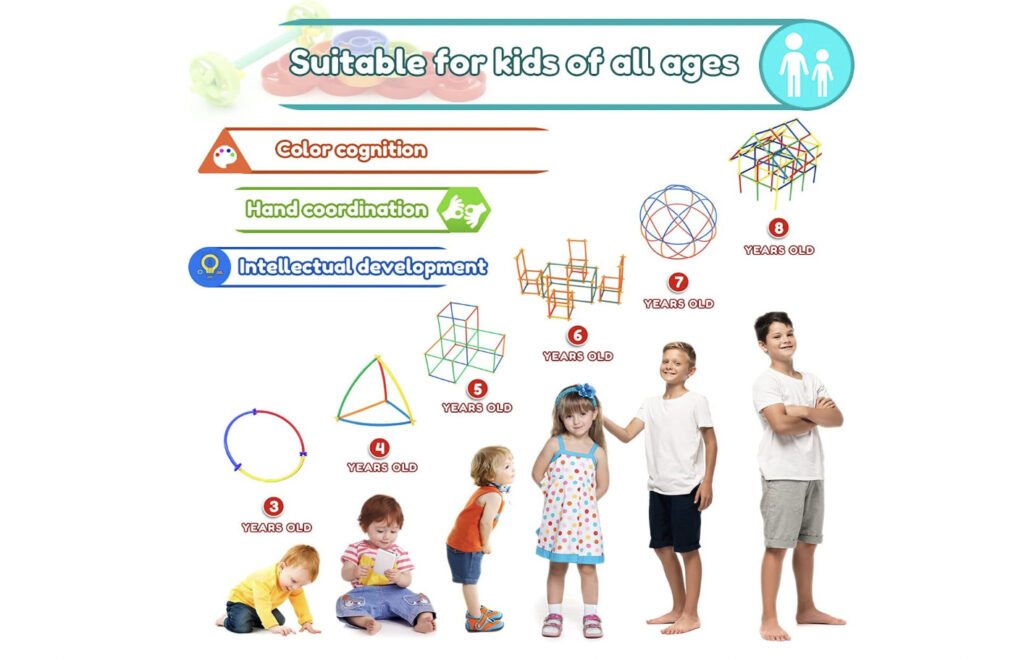 STEM Teamwork Toys, which exercise boys and girls' engineering skills, mathematics, structure, reasoning and imagination.
2 LED Hover Soccer Balls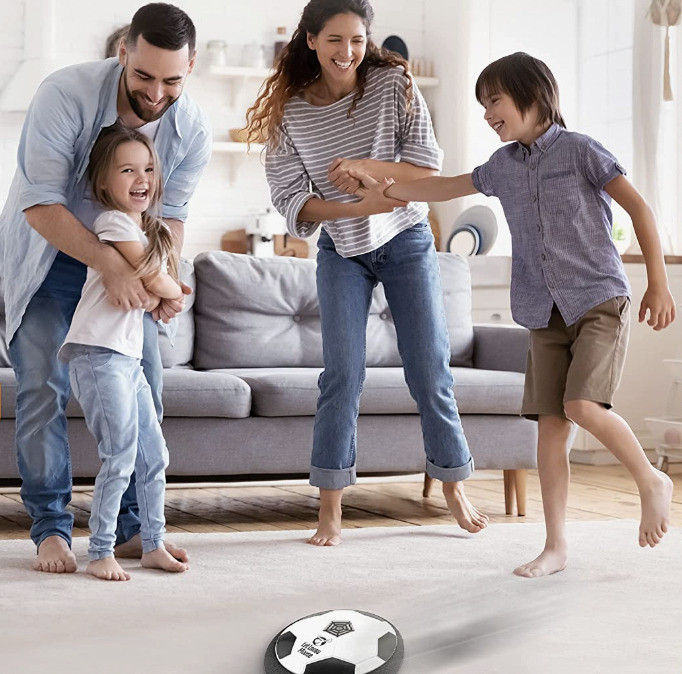 These hover soccer balls turn a humdrum day around the home into time well spent with family and friends. Padded bumpers protect furniture and walls. This product is highly rated. 
Adjustable Height Indoor Hoop and Inflatable Basketballs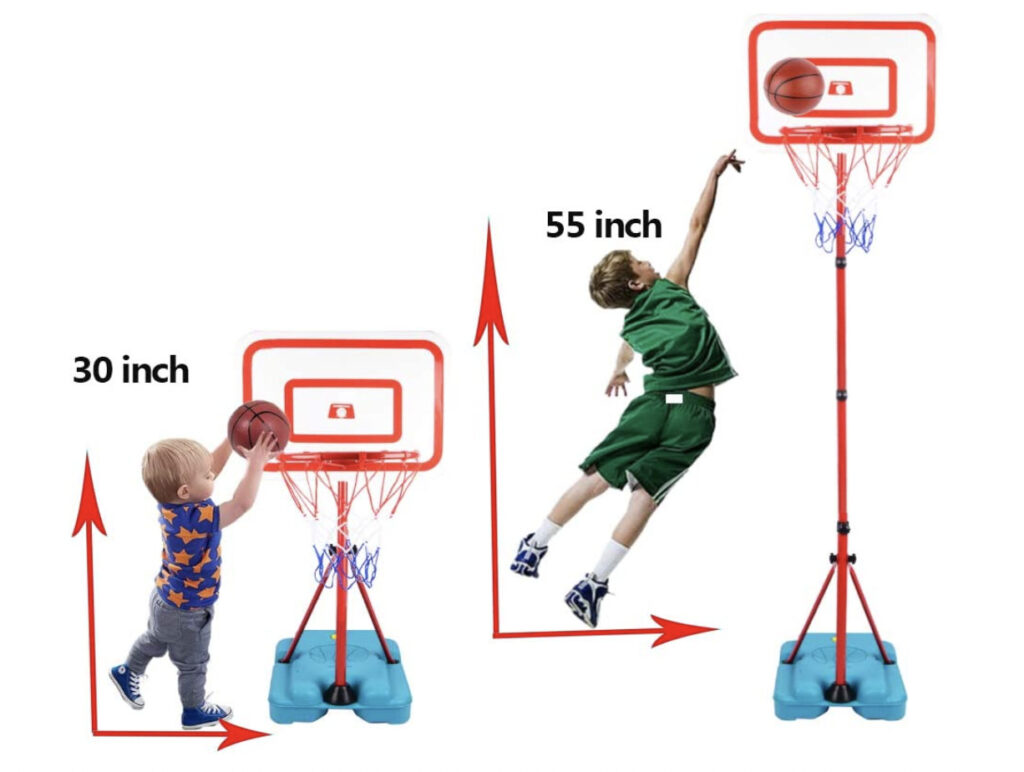 The basketball stand is easy to carry and only needs 20 minutes to assemble. Includes backboard, rim, net, ball, pump, stand, base, and other accessories. It's easy to install and take apart. 
Indoor Snowball Fight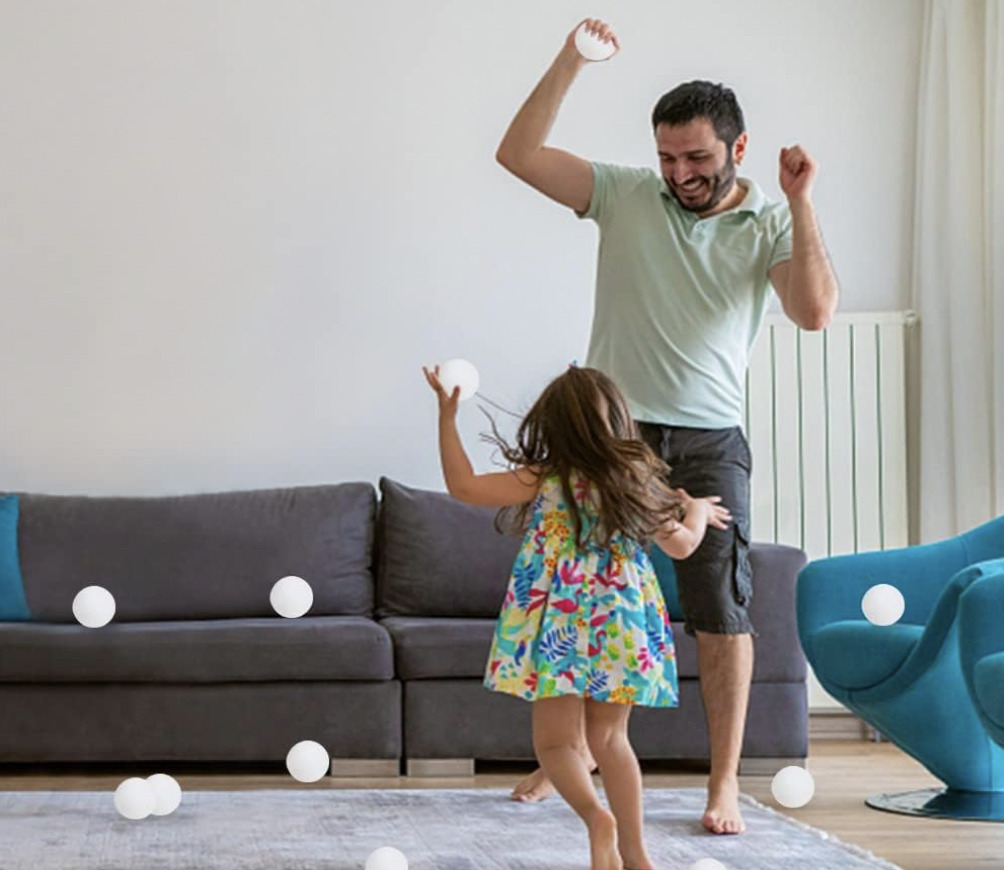 Soft and safe material, these snow balls are made from polypropylene with a soft quality that won't hurt your kids or others when they are throwing the balls to each other. Easily washable with water. 
Pop, Pass, Catch Game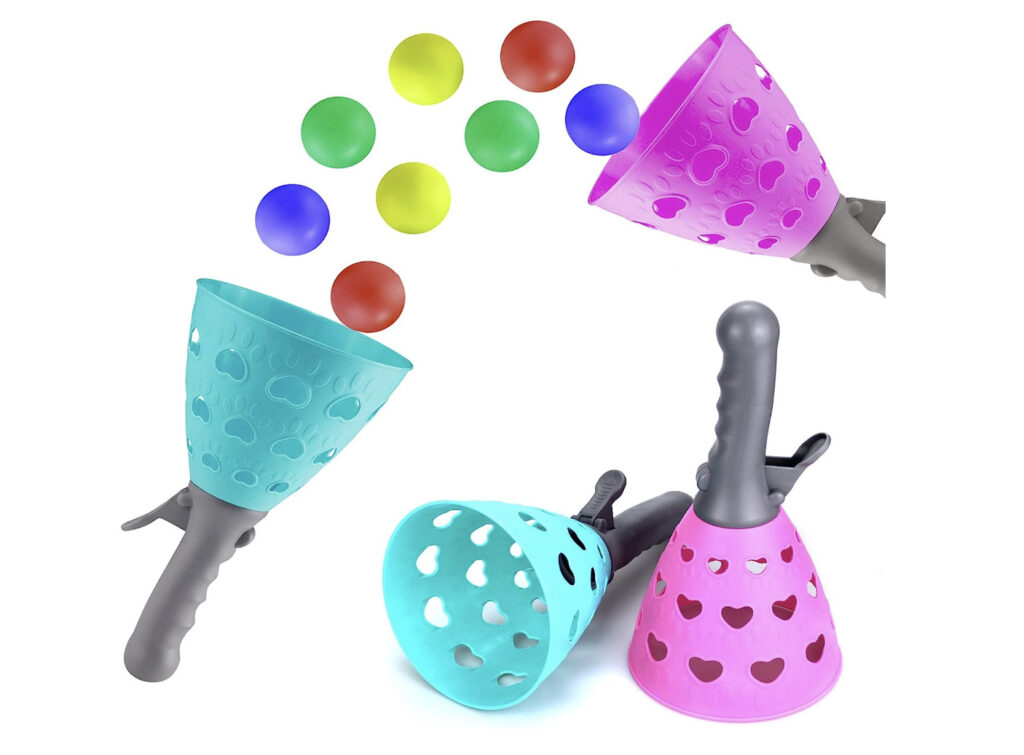 Package comes with 4 launchers and 8 balls. 
Wooden Ring Toss Game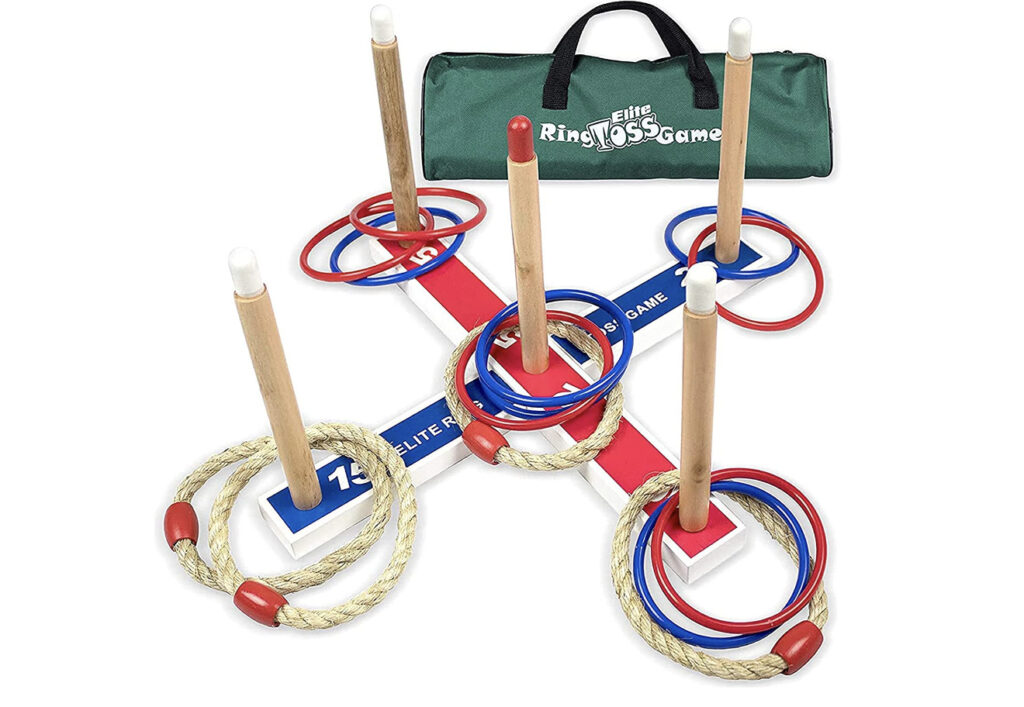 Great fun for the whole family. Kids of any age can enjoy. Family game night kit includes 3 sets of rings, wooden peg base, and carry bag.
Slammo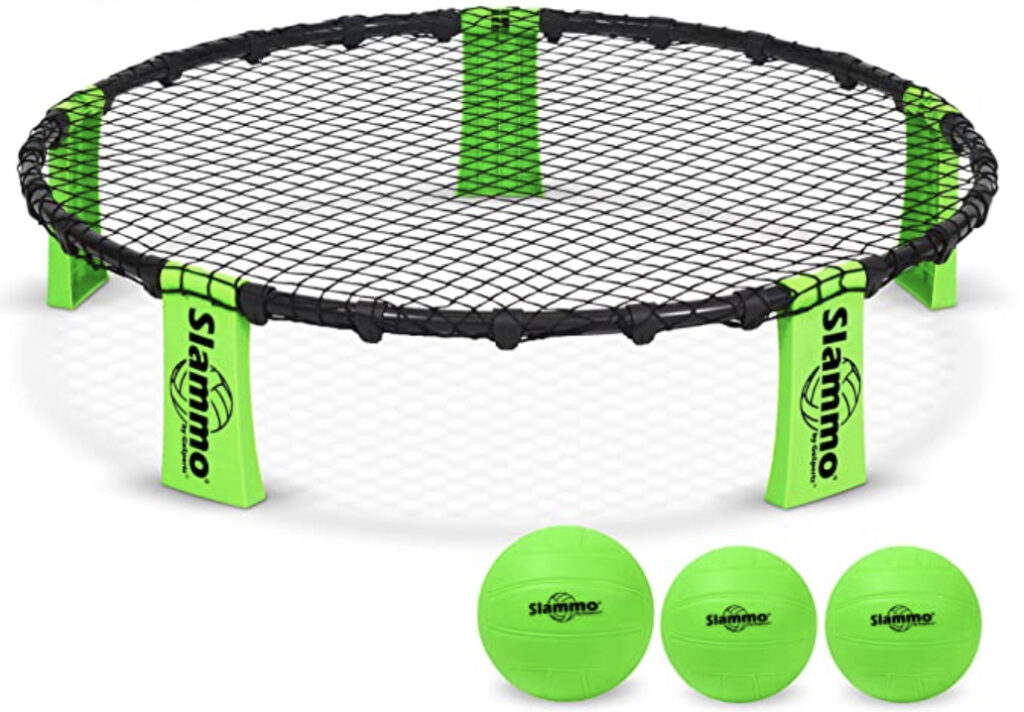 Slammo is an action packed 2-on-2 volleyball style game where teams have 3 hits to return or spike the ball to the circular net.
Indoor Scooter Board with Safety Handles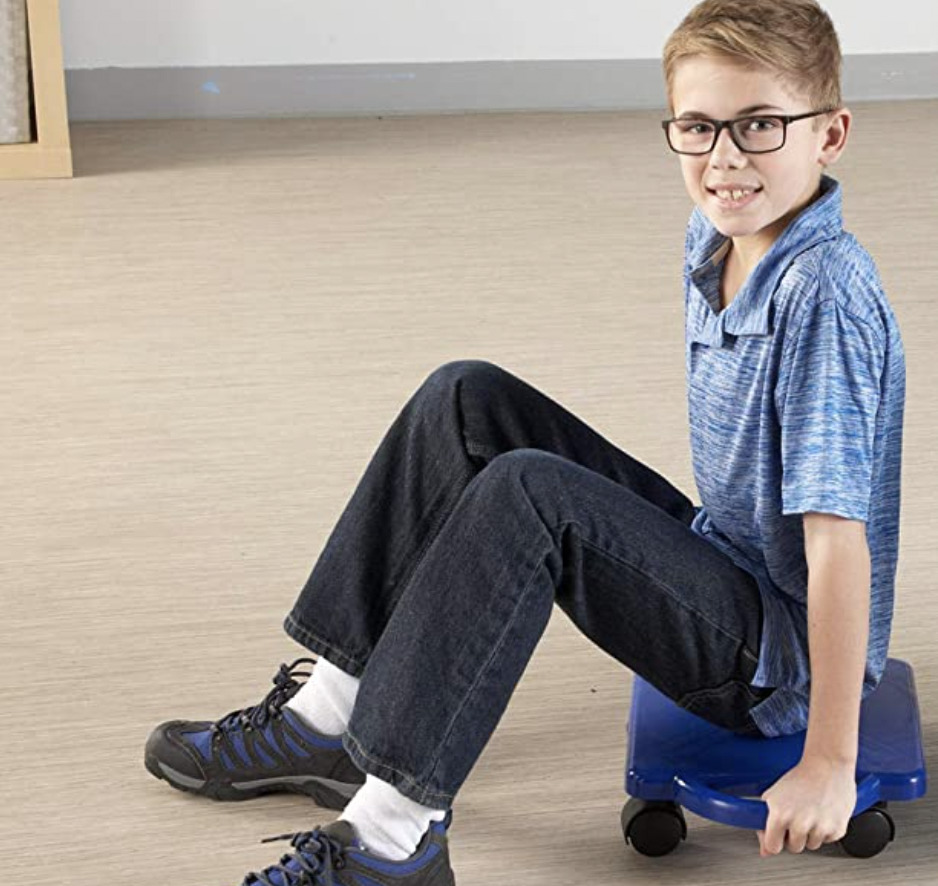 Build coordination and motor skills. These are used in schools, physical therapy and more. Comes in 4 fun colors. 
Giggle and Go LIMBO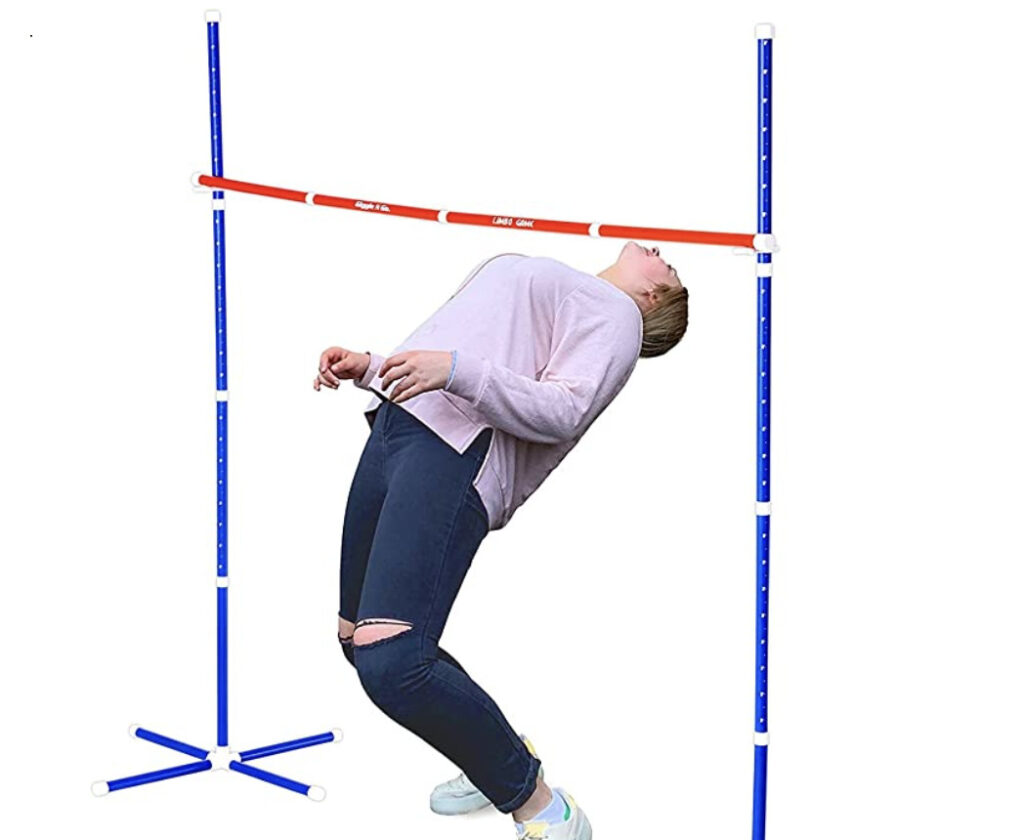 Keep the kids off the couch with this fun game for parties or anytime. Turn up the music and watch as they get loose, limber and laugh uncontrollably.
Electronic Game Red Light, Green Light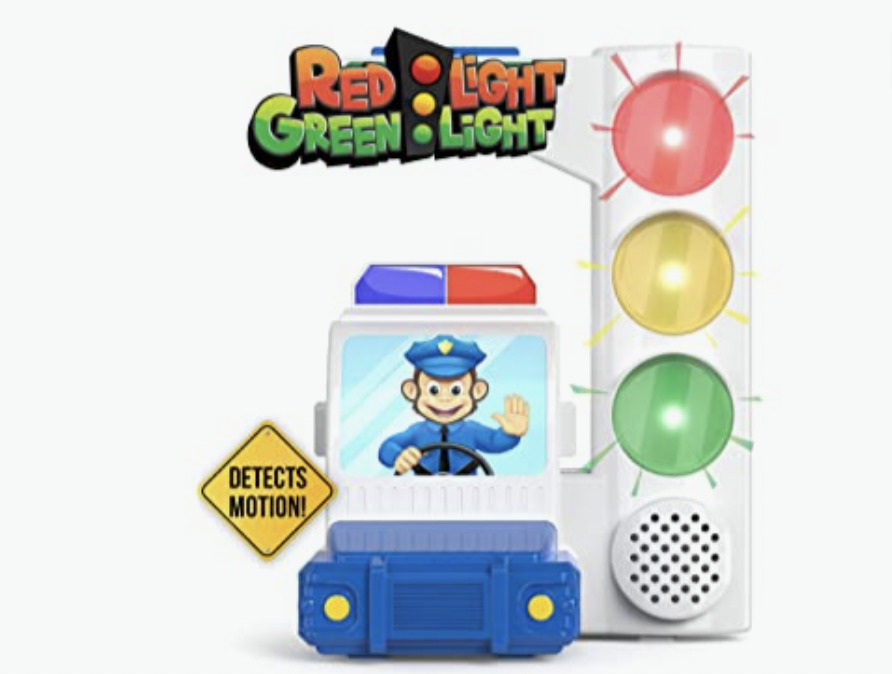 Move slowly! If the motion detector catches you moving too fast go back to the starting line. First to press the finish button wins.
Original Walkaroo Xtreme Steel Balance Stilts with Height Adjustable Vert Lifters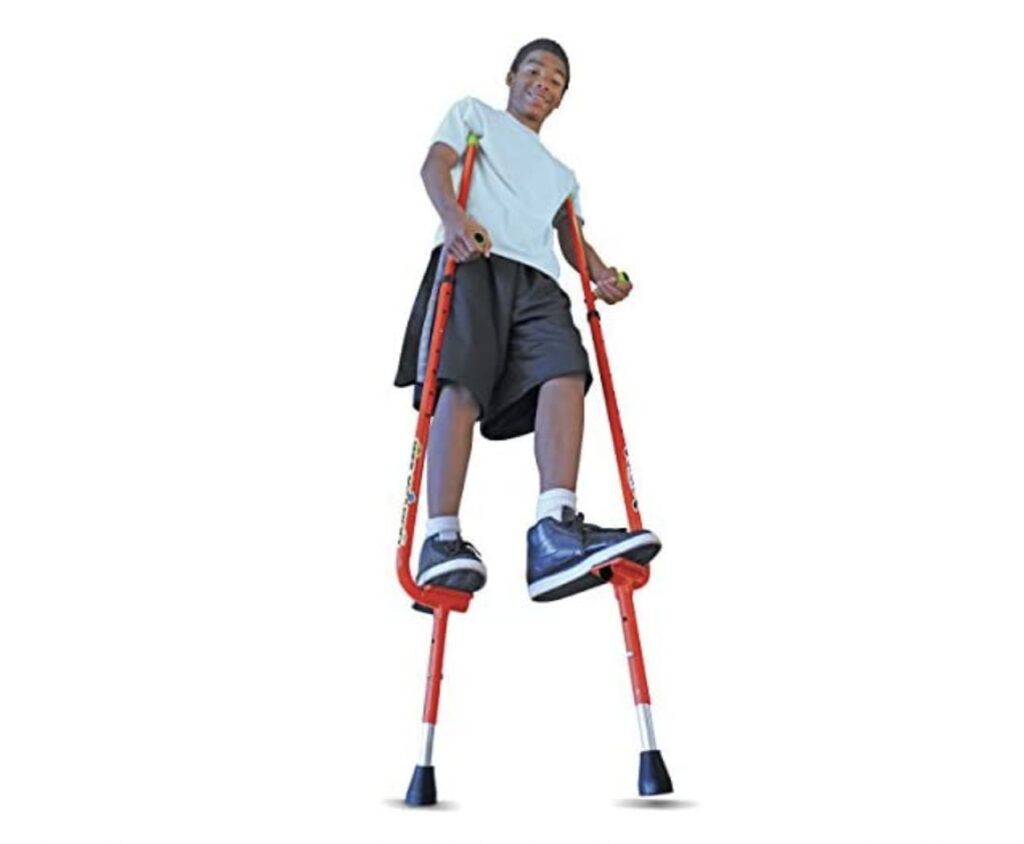 Stilts are engineered with an easy balance design. The unique ergonomic "S" bend in the upper portion making the poles rest comfortably behind your shoulders for hours of fun. 
Hopping, Jumping, Bouncing Relay Race Ride On Ball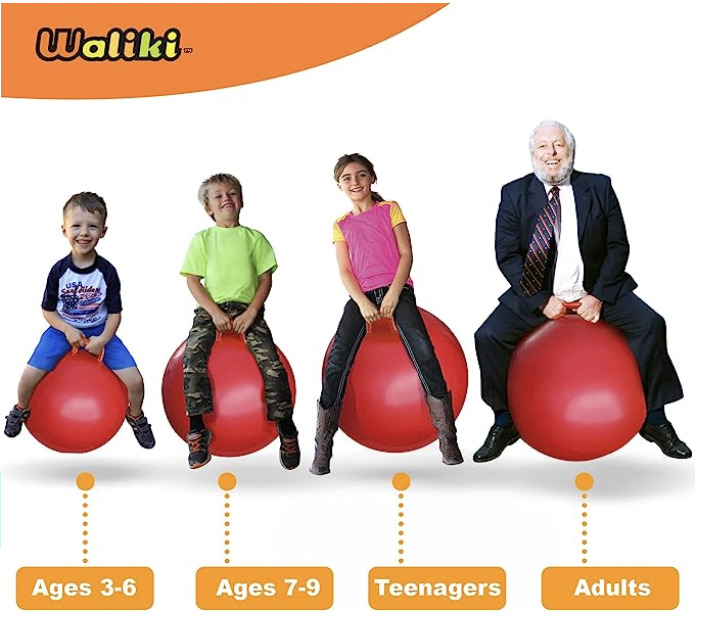 Hopping Ball is available in red, lime green, orange, purple, pink, blue, plush covered and over 60 different variations.