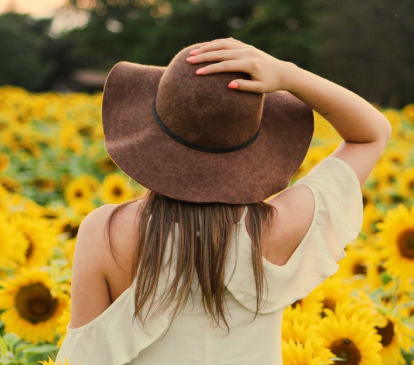 I love shopping at boutique stores due to the beautifully unique items I can find. I have had really great luck with many of the boutiques on this list. For the most part I choose shops that also have a brick and mortar store and who are in the U.S. so that I don't have to guess about the differences in sizing and quality.
One of the biggest ways to tell if an online boutique is legitimate is to go right to the return policy. Overseas companies will not accept returns without you sending them photo proof of a defect in the item and will say that the only accept returns if they approve your criteria on a case by case basis. They may charge a restocking fee or not cover return shipping. Bottom line is that companies that have good business practices will let you return and item you decide you don't like and accept exchanges for a different size. Read the policies carefully.
Also go to the "About" page and decide if they are being incomplete with information or trying to be deceptive about the fact that they are owned or operated by an overseas company or that their clothing may be made for different sizes that US. Chinese companies for example, make clothing that is much smaller and this poses a problem when ordering online. As well, many of these companies use professional photos that have been altered to show the item as a higher quality than it is in actuality. It is best to avoid all of these complications. I have been duped more than a few times by this, including stores on Amazon.
So, let's get to the BIG list of online boutique stores that have fantastic  clothes and original styles at affordable prices!
ONE
Three Bird's Nest  – Women's Bohemian Clothing
I really do have so many cool clothes from this store. (You will see them on my instagram in the spring and summer.)
Their clothes are either true to size or a little roomy to be comfortable and flowy. I have rarely seen their items duplicated on other sites so their clothes are one-of-a-kind cute and very unique! I LOVE this store.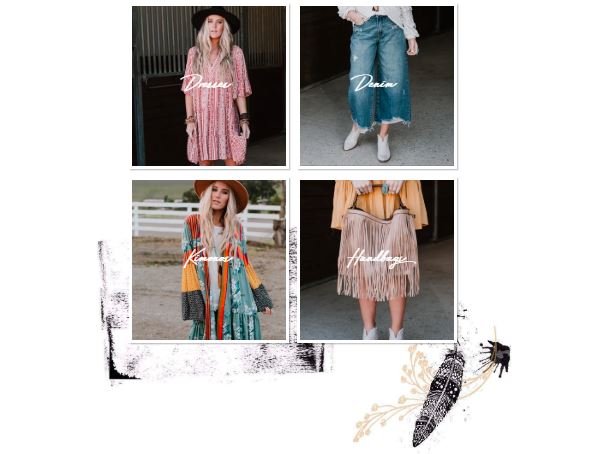 TWO
This is another online store that I order from frequently. You have to look through some meh items like a gray sweatshirt with buffalo plaid sleeves that says "mama bear" kind of basic. But I have found some stylish and pretty pieces! They have a huge selection from bohemian to preppy to special events, so you are sure to find lots of cute things!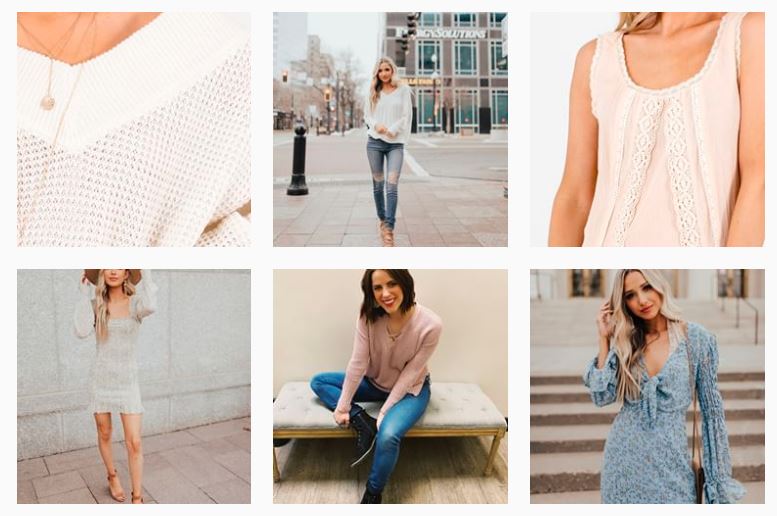 THREE
JANE is a boutique store that has a little bit (or a whole lot) of everything. Women, men , kids, pets, home, gifts. . . you get the picture. There is one in my little downtown and they are online too! This site will take you a long time to browse and you will love the prices as much as the pieces.
Follow and shop them on instagram @veryjane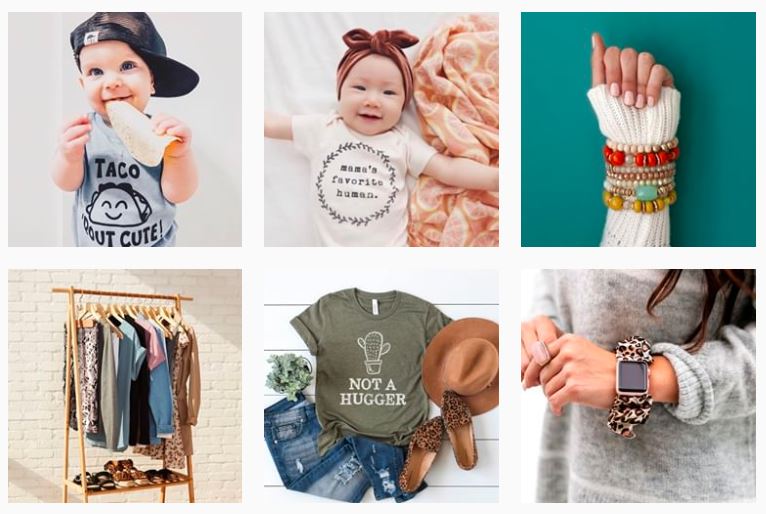 FOUR
Atomic Wildflower is one of the coolest sites for people who don't follow the latest trends but who are cool as F&@%. You can literally dress in your own casual style that looks like you don't try too hard but where you can get amazing pieces that are so freaking cool!
Follow them on instagram at Atomic Wildflower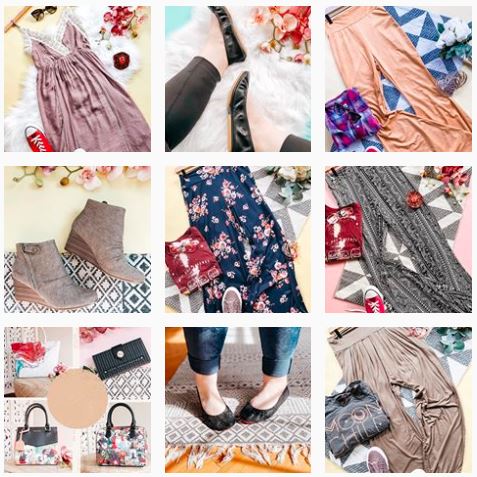 FIVE
I have purchased some sale items from Shop Maxwell because they have some really cute and definitely high quality items. Their regular prices are well over my budget but if you can afford it, go for it!
Follow shop maxwell on instagram.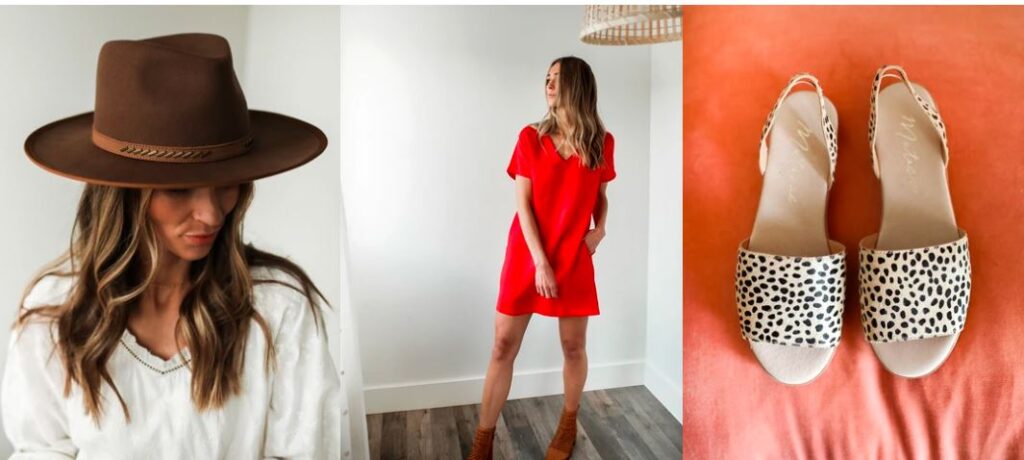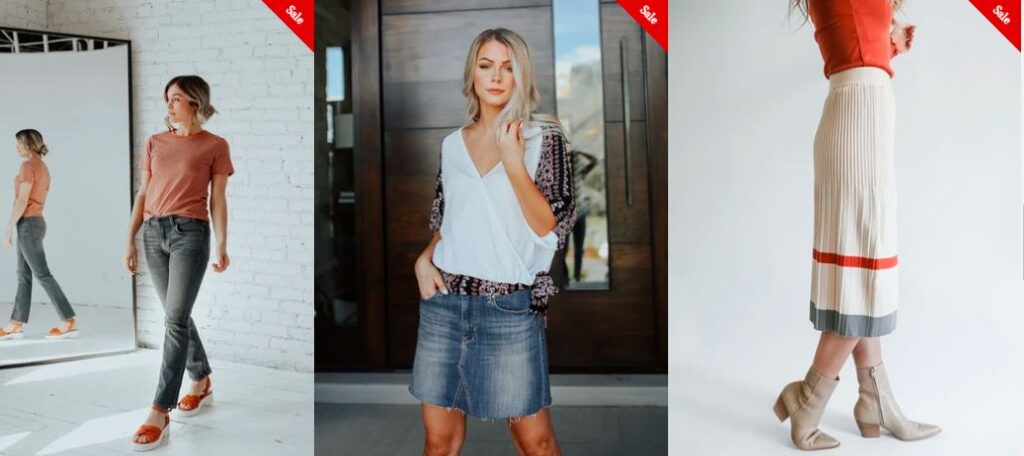 SIX
The Wondery mission is to be a sustainable outdoor lifestyle brand dedicated to liberating women in the outdoors through awareness, resources, and the creation of a women's outdoor community. Wondery harmonizes fashion with utility to create practical apparel for women.
This brand is a bit out of my price range as well. Tees on sale can be $30 which is a lot IMO. But I had to include them because they are a kick ass brand with cool clothes if you can money up.

SEVEN
Alright, alright, alright. So this next boutique is actually an etsy shop but O. M. G. these clothes are insanely cool. I am super exited that they are from my home state of Arizona and even more jacked that they are from Bisbee wich is one of the coolest towns in the whole place. And white they are certainly out of my price range, there are pieces that I will set money aside for until I can purchase them. Here are some that I am totally obsessed with from Classic Rock Couture!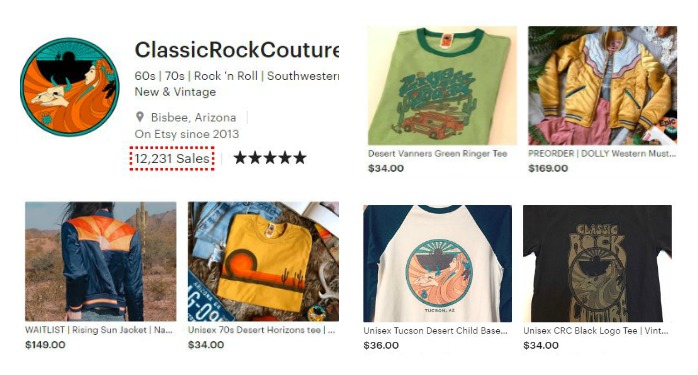 EIGHT
Blue Platypus is one of my favorite online shops! Imaginative designs, brilliant colors, ahead of it's time ideas and high quality fabrics all come together her on this site. I can ot possibly describe the coolness here so you will have to see it for yourself. You will see the various parts of the world that have inspired many of the designs although everything is made with love in the U.S.A.
Items on this site fluctuate from the $10 bargain bin to upwards of $80. Watch for deals but jump on the designs you love.
Watch for some of their items on my instagram this spring and summer.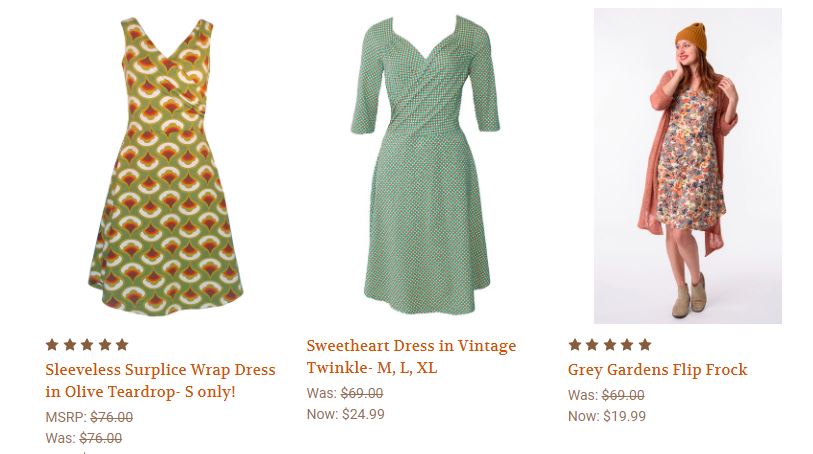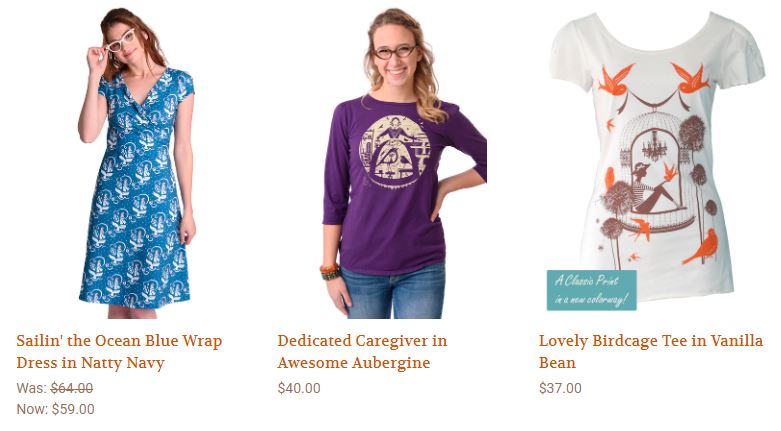 NINE
Magnolia Boutique changed it's name from "Indie Fashion Boutique" but it still has a fantastic indie fashion vibe with hundreds of items from clothing to all sorts of accessories, shoes and more. They are priced similarly to the other boutiques I've mentioned here and they have a good sale section as well.  Some of the items are meh, but you can find unique pieces her for sure. This is a fun site to shop on and again, you will see me feature some of the items on my own insta.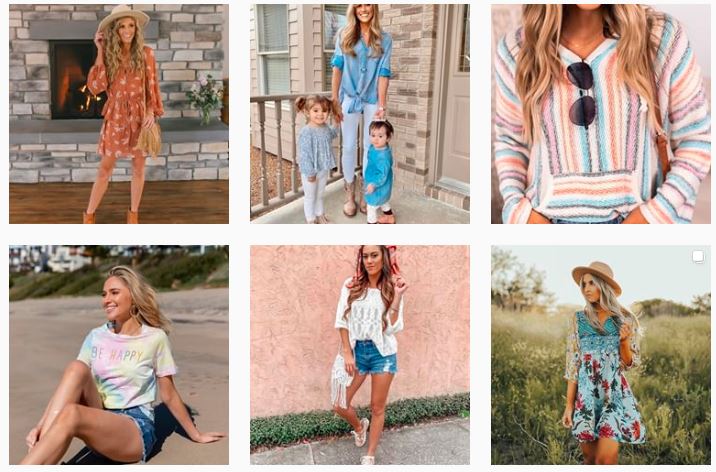 TEN
Follow them on instagram @modcloth
Mod Cloth is one of my favorite stores due to their uniqueness. Their prices are higher than others but they do have some good deals at times. If I see an item that I really like I will save up for it. There are a ton of items on Mod Cloth from clothing and shoes to home goods and more. If you love quirky then you will go bananas for many of the items on their site. When you check out the site go to "now trending" to find some real treasures!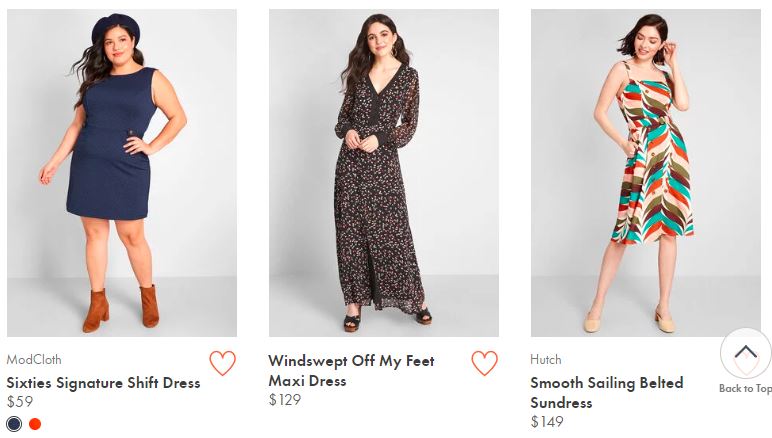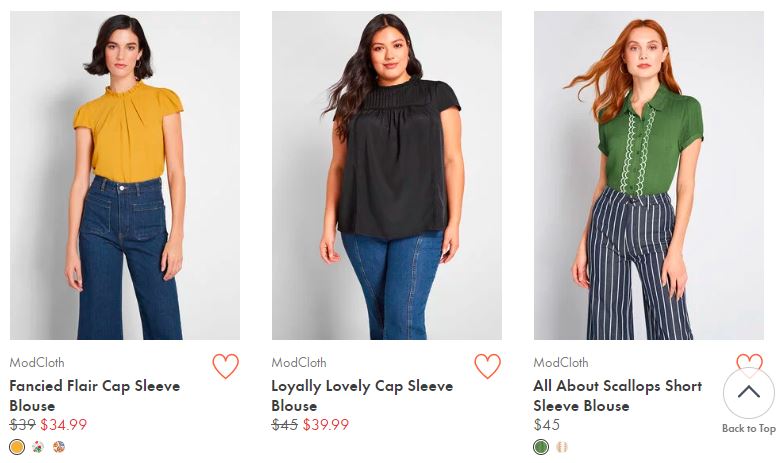 These online boutiques are fun, fashionable and affordable. Many of them have an offer when you sign up for texts or emails you get a percentage off your first order. And, once you subscribe, you get updates of flash sales, discounts and new arrivals. I hope you like these stores as much as I do! Have fun shopping.