It is always fun to personalize a child's lunch to  make them feel special. You can drop a note inside or decorate the outside of their lunch sack to let them know you are thinking about them. This washi tape heart craft is a sweet way to personalize a child's lunch but they can also keep the heart in their pocket or desk to be reminded how much you love them!
Washi Tape Heart Lunch Sack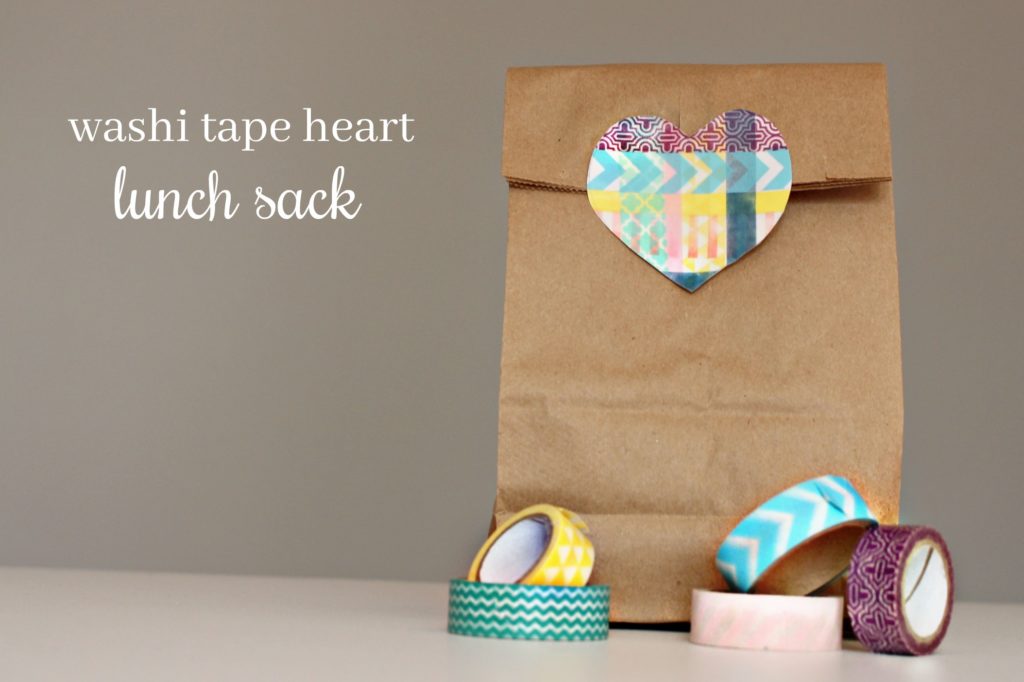 Supplies: 
paper lunch sack
plain white paper
scissors
pencil
glue stick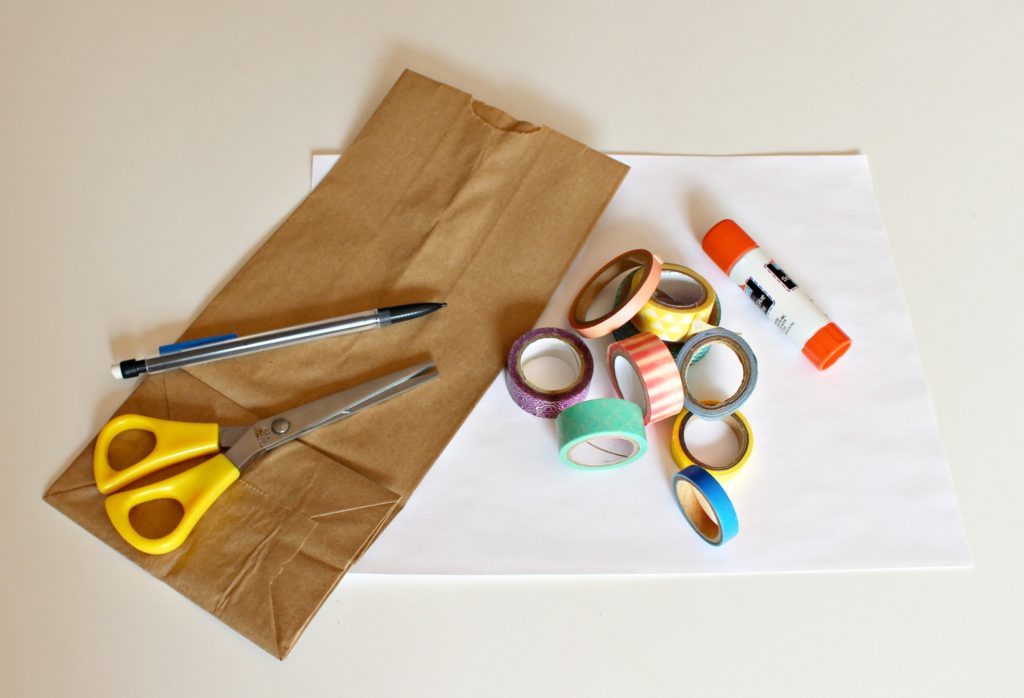 How to Make:
Step 1. Draw a heart on a piece of plain paper.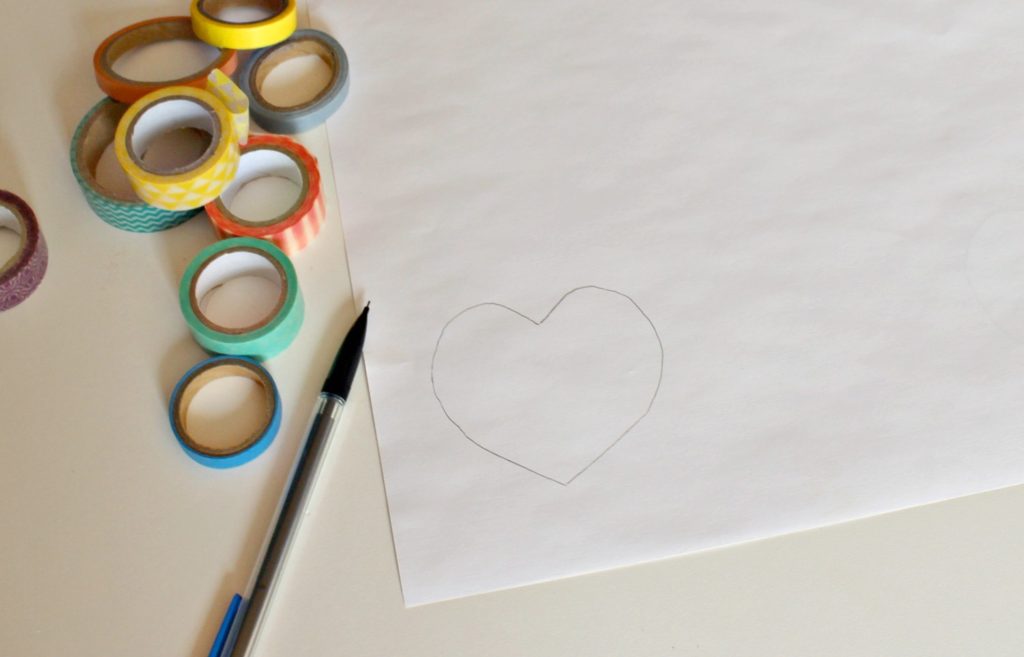 Step 2: Add layers of washi tape from side to side and top to bottom over the heart to get a cool design.
Step 3. Cut out the heart. You will be able to see it through the washi tape or hold it up to the light.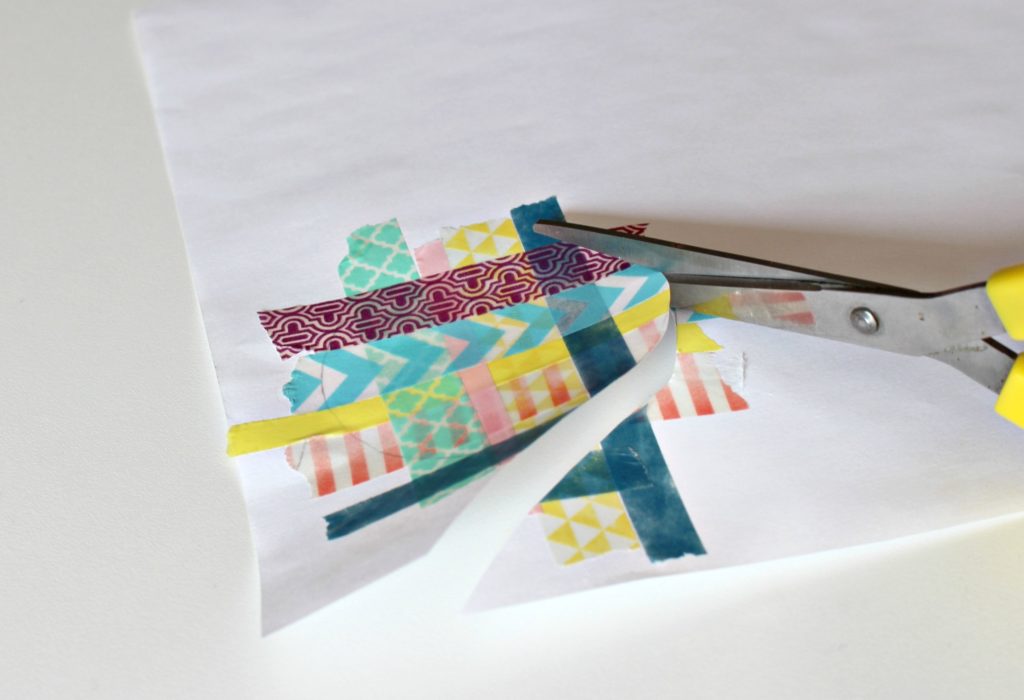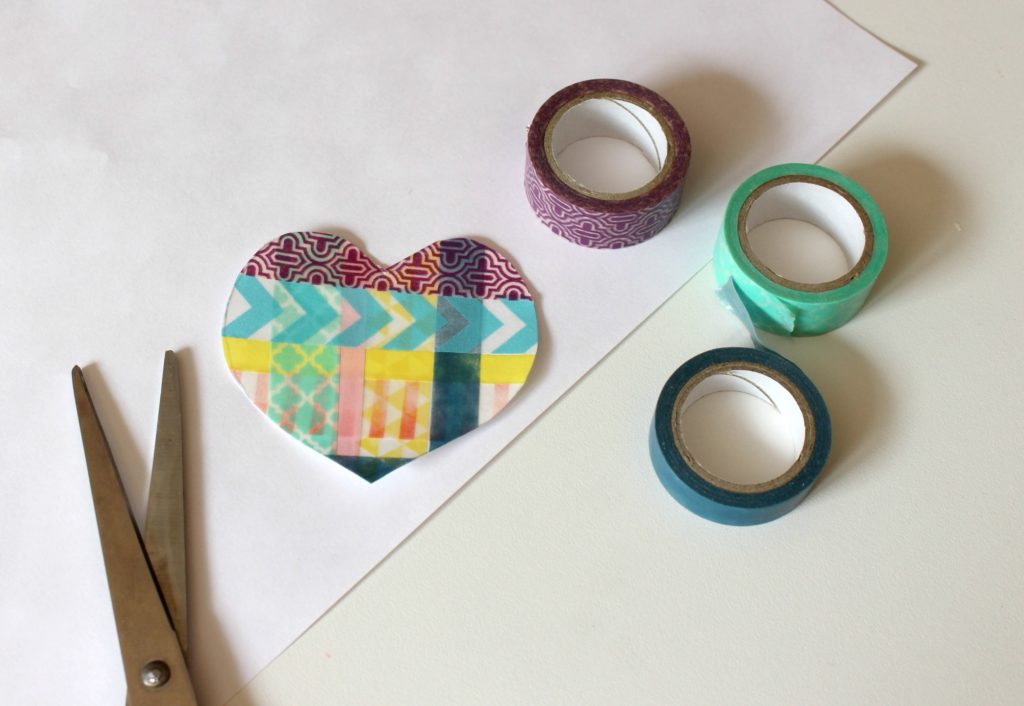 Step 4. Pack the lunch sack. Fold the top down and secure it with a piece of tape.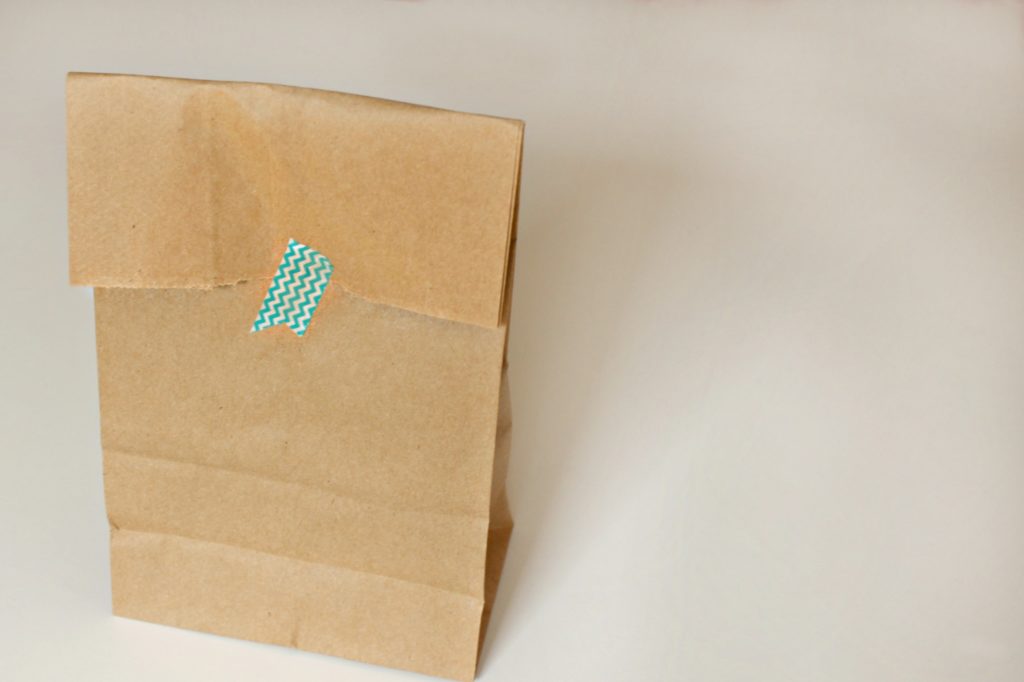 Step 5. Glue the heart over the tape on the lunch sack.
TIP: Another thing you can do is write "I Love You" on the back of the heart and only use a thin layer of glue to stick it to the lunch sack. When they remove the heart to open their lunch, they will see the note!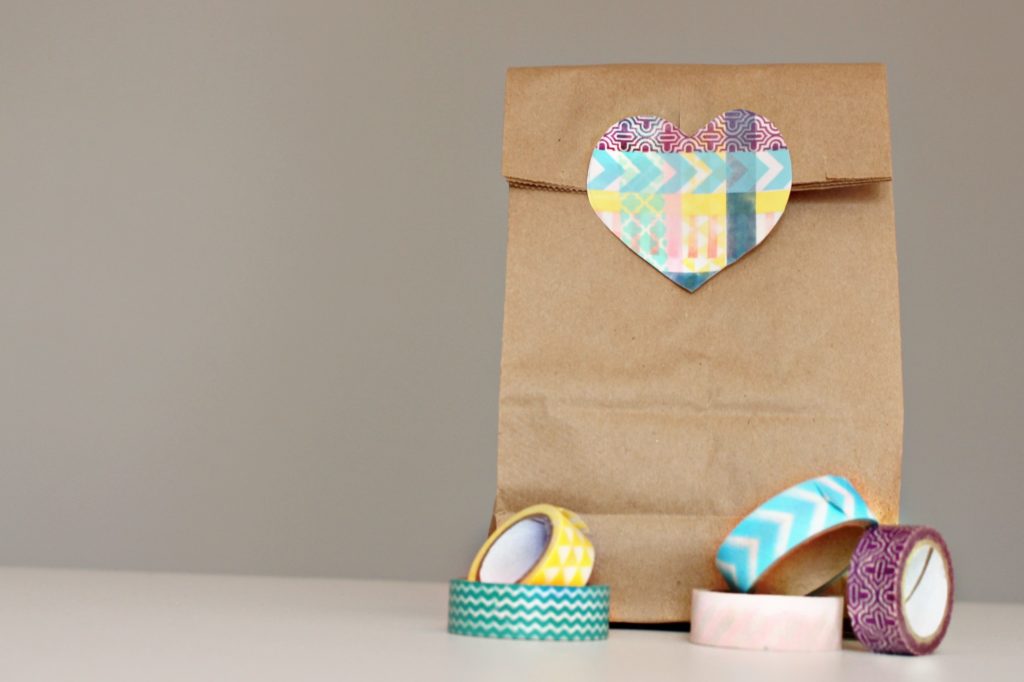 How do you show your child that you are thinking about them?
Pin this for later . . .