Are you thinking about ways to prepare your home for spring? While you may think the spring season takes forever to arrive, that's not so. Seasons change so fast at times that it's hard to ever be fully prepared. Here in Illinois Spring is trying to emerge and the worst of our cold weather is probably gone.  If you're thinking about spring and want to get your home in tip-top shape for the warmer and rainier season of spring, then hurry and make a plan with these handy tips on continue reading for some tips on preparing your home for Spring. 
Handle those Windows
Get cleaning those windows! The harsh winter weather and salt from the roads, if you live where there are snow and ice, has collected on your windows. You may notice that your windows are pretty dingy and need a good wash. I prefer to use a brand name window cleaner and a damp cloth to clean both the inside and outside windows. Others are content using vinegar and newspapers. TIP: Be sure to start at the window facing away from the sun, as sun rays can cause streaks.
Check the Roof and Gutter
Since your home's roof held up through the winter, it's probably okay for the spring rain but the thing is, you can't ever assume that something didn't cause damage to the roof during the winter season. That's why you need to check the roof and clean out your gutters to prepare your home for spring. The gutters need to be free of debris to allow the rainwater from spring to flow away from the home. If you didn't clean all the fall leaves from the gutters, you will definitely need to be cure to get all of that our of the gutters and drains. We have had water spots show on our ceilings but by then the water has caused damage and mold or mildew. If you can, take a look inside your attic or top-level floor ceiling for any signs of water damage to ensure your roof is ready for the spring rain.
Clean up the Yard
Once the winter season starts to pass you'll notice your lawn most likely took a really good hit! The old leaves from fall and the branches all over from harsh winter winds may be found strewn across your once beautiful lawn. The snow melting and freezing in spots and even animals could have caused spots in the grass that you will need to attend to. Rake any leaves, branches and other debris away from your lawn. It may be easier to use a leaf blower in which case you could read the Worx WG546 Turbine Cordless Leaf Blower Review to see why this one is a great purchase for your home. You can use this pile for a campfire later in the season, if you'd like, otherwise just get rid of it. Prune your shrubs and other trees found in your yard so that they are ready to grow. In places where annuals are planted, tend to the dirt and fertilize if needed so that the outside of your home is ready to show off that spring flower garden.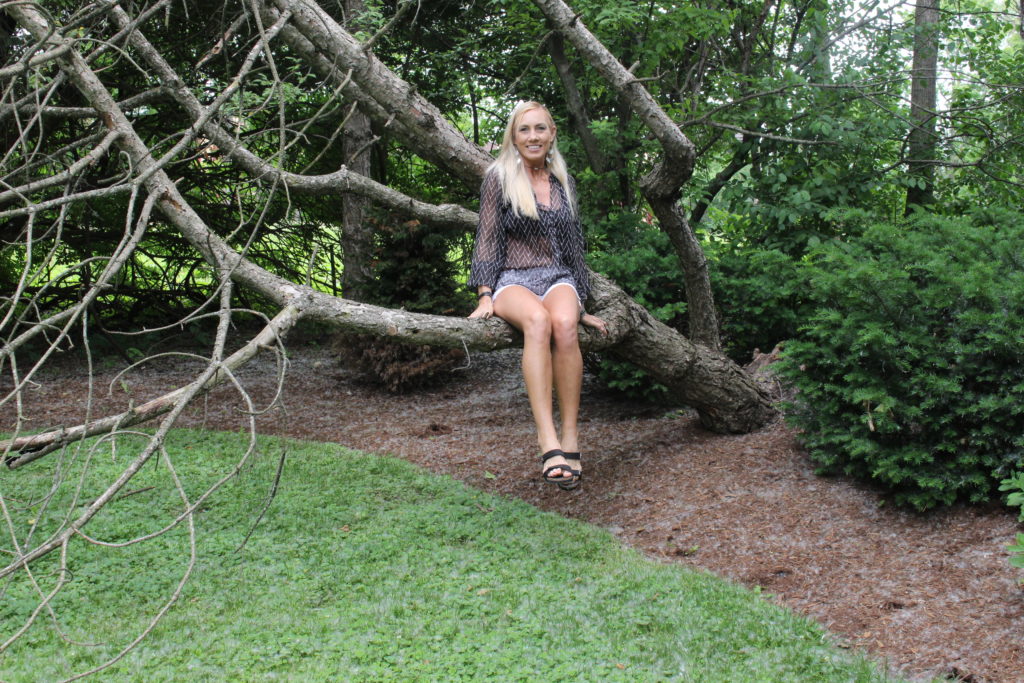 Start Decluttering
This is the first thing people think of when they hear spring cleaning. Go through your entire home and get rid of anything you haven't used in six months. That means all your clothing that no longer fits, clutter that's been pushed into the various closets of your home, and anything else that you've been hanging onto for no good reason. Get the kitchen drawers purged, check under the beds, go through the stacks and piles that get stuck off to the side. Take the things that others can reuse and sell it via eBay shipping service. It is an easy way to make money from your old stuff, by putting it up on eBay and using Shiply as the shipping method. Getting rid of that extra clutter makes your home feel lighter and brighter during the spring season as you open the windows and doors to let in the natural sunlight and fresh air.
These are just some of the tips to prepare your home for spring. The key is to make sure you're ready for those rain showers that are so frequent during the spring season. Your home needs to be ready to take on the wind and rain of spring both indoors and outdoors but you also need to be ready for those days when you can open your windows and let the spring air refresh your newly cleaned home.