No doubt your children have many toys which often seem to be scattered across the home. While, of course, you want your little ones to enjoy themselves and learn critical skills through playtime, it can make your home feel cluttered and messy. That's why a playroom is such a great addition to your home; it gives your children a place to be completely themselves, where they can make a mess and still have as much fun as possible. If you are wondering how to create such a room, read on.
Decorate the Walls
Don't be afraid to be bold with the colors you choose when decorating. Go for neutral tones, but why not add wall decals so that you can adapt and change your overall design as time goes on? By doing so, you can mature this space and change things as your children get older. A popular design choice that is sure to get anyone excited is the chalkboard wall. Look into how to install your own chalkboard at home and help in how to prepare your space. It's a great feature and gives your children the freedom to push their creative spirits without using pages and pages of paper.
Storage for Toys & Books
After all, this is a children's playroom, so there will be many toys to store! Have a look at various storage ideas for toys so that your space won't look cluttered and will look more organized. There are many storage systems at hand, so you are sure to find something to fit well in your space. Consider what the need for the storage is before buying it and evaluate how much room you have beforehand. Whether or not you want to add a variety of floating shelves or traditional bookcases in your space, this will add more dynamics and is a beneficial thing to have. If you're not confident in adding shelving to the room, a professional handyman will be able to assist in not only installing the shelves but crafting them also. You can rest assured they will know how to create and fit the best shelves for the room. You can hire a handyman online, and employ him to help you create the playroom of your child's dreams.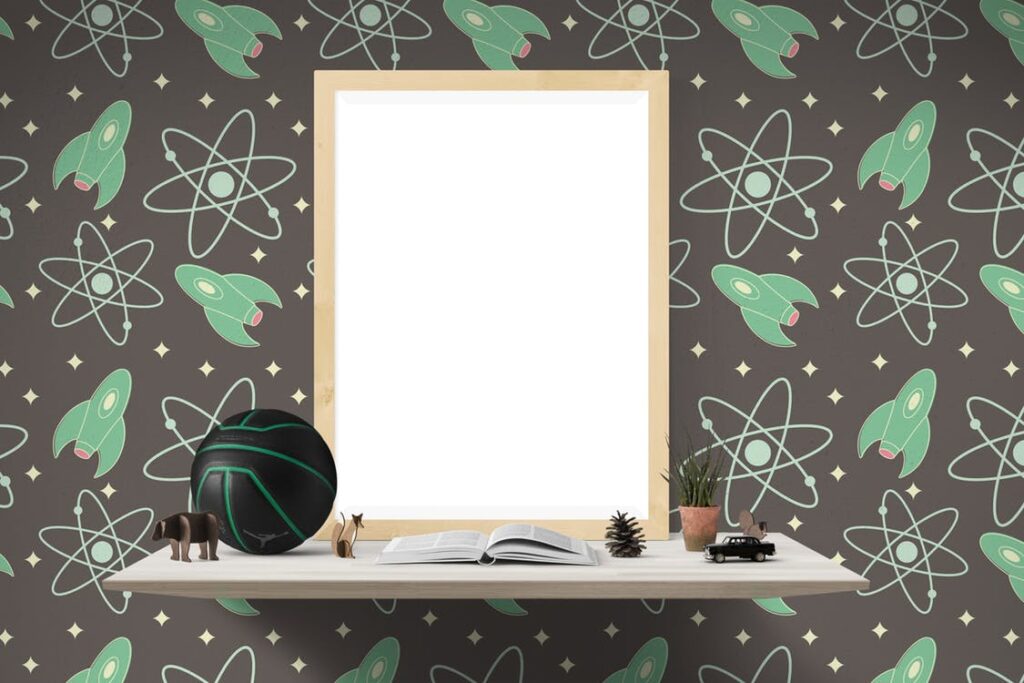 Comfortable Seating
To make your space feel comfy and cozy, great seating is essential. Bean bags are a great idea for lounging and playing with. Not only can they be for all ages, but they are also more versatile. It is also important to bear in mind health and safety when you're choosing your furniture. Avoid tables with sharp edges and glass to avoid any accidents. The space where you place the bean bags can also act as a 'napping area,' where your children can rest. What's more, it's an excellent opportunity to build an indoor fort too! It is just as important to enjoy downtime as well as playtime, so creating somewhere relaxing is a necessity.
Arts & Crafts Area
If your children are of an age where they can begin painting and drawing by themselves, why not add an arts and crafts area to the playroom? In this area, your children can enjoy creating pictures from scratch in a space where they don't worry about making a mess. Opt for finger paints so that it's easy to wash out of clothing and let your children have their fun.
Appropriate Flooring
As we all know, children love to be messy, so having a suitable floor in your playroom is vital. Install easy to clean floorings such as wood or linoleum. Foam flooring can be a nice touch as you can get a variety of colors and it will add more comfort. You can also invest in some fun carpets that will not only bring more color and pattern to your room but create an interactive floor. Your children definitely will not have a dull moment in this room! 
Dress up and Stage Area
You will probably have old Halloween clothes and things you no longer wear around your house. Invest in a partition wall and set up an area for your children to dress up and partake in different activities such as role-play or fashion shows. This divider can also act as an 'off-stage' area and will sure to get your children excited. This is a great idea to get your children being more active as technology grows stronger. Who knows this may be where your child starts to think of what they want to do as a career.
Consider all these in order to design the best children playroom for your home. These ideas can be easily made even if you are not specifically creative.