Strawberry Lemon Cream Cheese in a Mug
This simple dessert is fun to make and delicious to eat. Even better, have your children make this dessert for friends and family and watch them beam with pride! This recipe makes only 2 servings, so have your kids do the math to make more. Lessons like these that use real world problems to achieve solutions are perfect to add to your child's repertoire of information and skills.
INGREDIENTS:
8oz pkg light cream cheese, softened
¼ C powdered sugar
1 tsp vanilla extract
1 pack graham crackers
1-pint strawberries
Lemon Pie Filling/Topping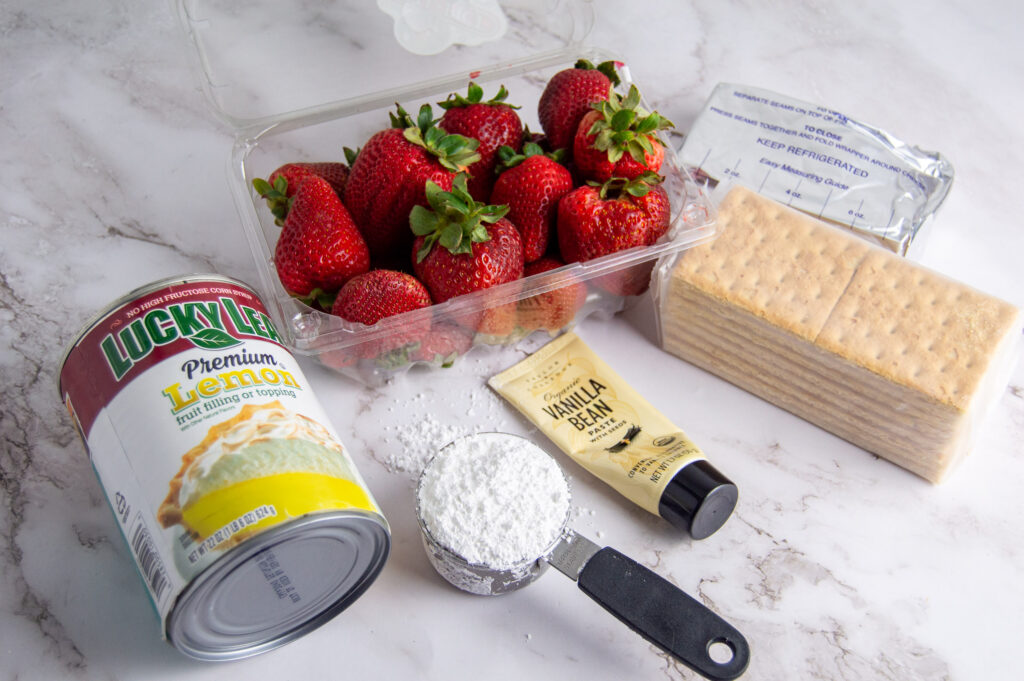 DIRECTIONS:
Prep:
Beat cream cheese, vanilla, and powdered sugar for about 1 minute.
Crush graham crackers into small pieces.
Wash, dry and cut strawberries.
Open can of lemon pie filling.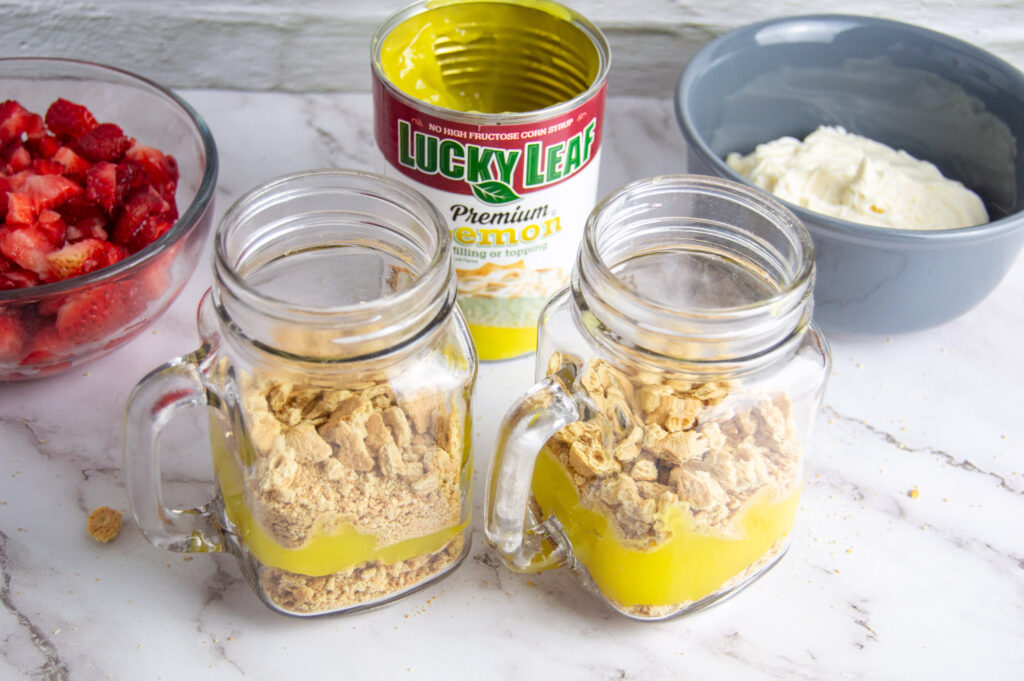 Putting together:
Sprinkle in a layer of crushed graham crackers.
Add a few tablespoons of lemon pie filling.
Sprinkle more graham crackers.
Spoon in the cream cheese mixture and use the back of the spoon to spread.
Add strawberries.