#sponsored  #STDFCC #NoFilter #PTRcult #SkinToDieFor #PeterThomasRoth
I have been using the Peter Thomas Roth NEW Skin to Die For™ Mineral-Matte CC Cream Broad Spectrum SPF 30 this week.
With all-mineral sunscreen filters, THD Ascorbate, Hyaluronic Acid and light-scattering optics, this CC Cream helps minimize the look of imperfections for skin that appears younger, smoother, brighter and more evenly toned immediately and over time. Believe me, it is doing everything it says it does. It is makeup but also legitimate clinical skin care.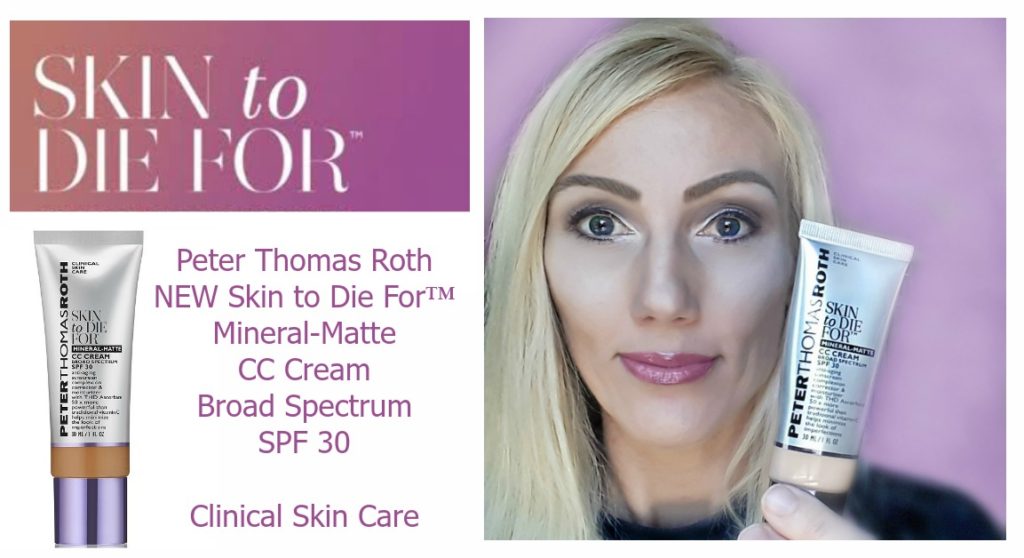 Peter Thomas Roth CC Cream makes my skin look smooth even without using a pre-makeup pore filler. Vitamin E provides antioxidant benefits while Kaolin Clay helps absorb excess oil. Hyaluronic Acid hydrates by attracting and retaining up to 1,000 times its weight in water from moisture in the air and keep your skin smooth and healthy all day long.
My skin tone is fair with a little tan (if that makes sense) and I have been wearing this foundation in the color "medium" and it is a perfect match. It is for all skin types so everyone can benefit from this product.