Seymour Krelborn is in search of an escape from his poverty-stricken life on an urban skid-row. He discovers a mysterious carnivorous plant, which survives on human blood. This man-eating plant quickly blossoms into a fully-fledged local attraction and propels Seymour to success. Before long, Seymour discovers the plant's extra-terrestrial roots and its' ultimate desire for world domination.


Howard Ashman and Alan Menken (Disney's The Little Mermaid, Beauty and the Beast, and Aladdin) are the creative geniuses behind what has become one of the most popular shows in the world. LITTLE SHOP OF HORRORS is based on a Roger Corman thriller from the 1960's (which featured a young Jack Nicholson). As a musical it has delighted and enthralled audiences since its opening off-Broadway in 1982. The original production won several awards, including the 1982–1983 New York Drama Critics Circle Award for Best Musical, the Drama Desk Award for Outstanding Musical, and the Outer Critics Circle Award.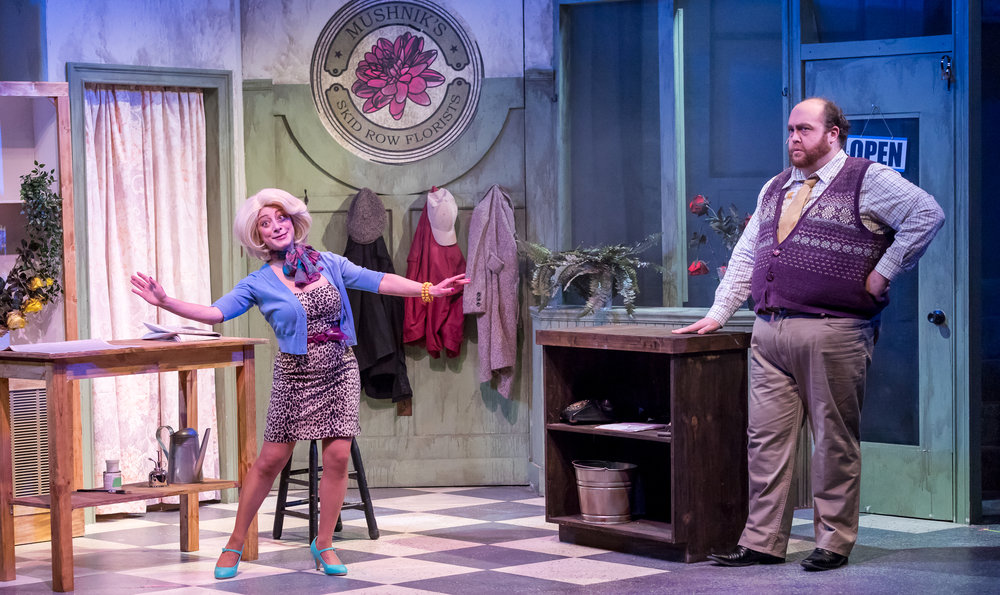 LITTLE SHOP OF HORRORS runs through Sunday, June 30. The performance schedule is Wednesdays at 8pm, Thursdays at 8pm, Fridays at 8pm, Saturdays at 5pm and 8:30pm and Sundays at 3pm. Individual tickets range from $35-$65 and are available online at www.MercuryTheaterChicago.com, over the phone at 773.325.1700, or in person at the Mercury Theater box office at 3745 N. Southport Avenue, Chicago.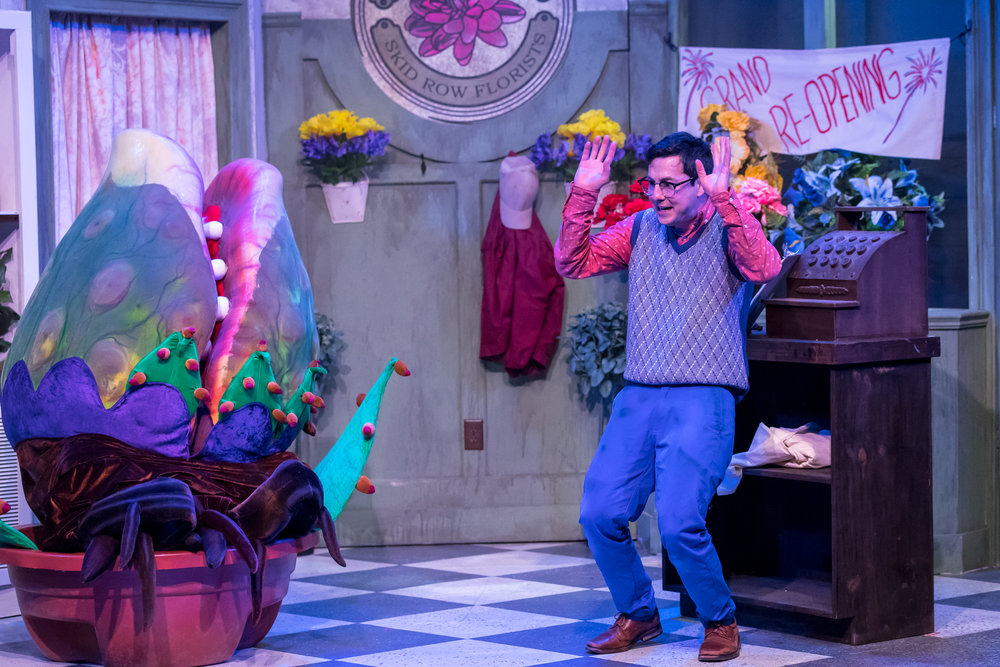 Walter Stearns, Executive Director of Mercury Theater Chicago, announced today the summer extension of the hit production of LITTLE SHOP OF HORRORS, now running through Sunday, June 30. The show opened March 10 to rave reviews, with the Chicago Sun Times declaring "LITTLE SHOP OF HORRORS is decidedly charming, with a killer love story," PerformInk proclaiming the production "boasts an excellent cast and terrific music, and moves far beyond the limits of traditional musical theatre," and the Chicago Reader noting "LITTLE SHOP OF HORRORS hits all the right notes." This hit sci-fi musical has devoured the hearts of audiences around the world for more than 30 years, following the story of floral assistant who stumbles across a new breed of carnivorous plant that promises to grant him fame, fortune and all his desires – as long as the blood keeps flowing.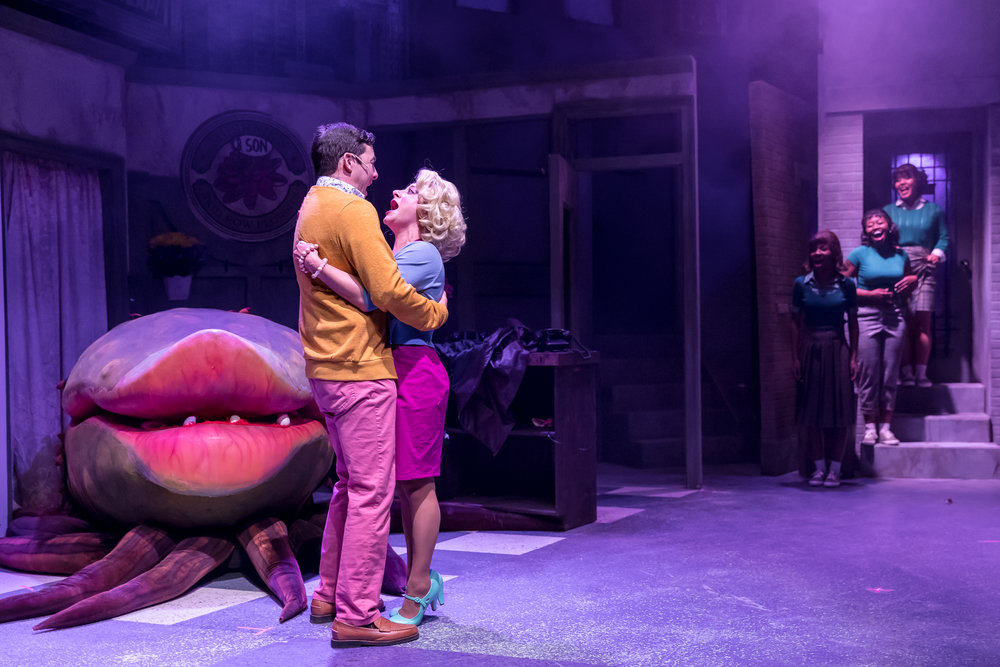 "Following our recent success with AVENUE Q, LITTLE SHOP OF HORRORS is the perfect show to move us into the summer months," said Walter Stearns, Executive Director at Mercury Theater Chicago. "With outrageous plots and larger-than-life puppets, LITTLE SHOP OF HORRORS delivers equal measures of heart and comedy in every beat, and I'm thrilled to share it with our audiences this summer."
Who is LITTLE SHOP OF HORRORS appropriate for?
A cult-classic, LITTLE SHOP OF HORRORS connects with audiences across the age spectrum. Though this production is a dark comedy, it contains some content which may be frightening for younger audience members, including violence and language. This production is recommended for audience members ages 10 and up.
About Mercury Theater Chicago
The beautifully renovated Mercury Theater Chicago is located in the heart of the Southport Corridor at 3745 North Southport Avenue, within a sophisticated neighborhood of restaurants and boutiques just steps from Wrigley Field. A delightful destination, Mercury Theater Chicago is a live-theater seating 290 people, adjoining Venus Cabaret Theater (seating 80). Guests are taken care of from the moment they arrive with valet service and luxe farm-to-table dining at its adjoining restaurant, Grassroots.