Moving can be a stressful time whether you are moving to a new neighborhood in the same city or relocating to a whole new state. Simplify the moving process by planning and getting the proper help. This will ease the transition and make things go much more smoothly.
Plan Ahead
Create a checklist for yourself. Include all the things that need to be done before, during, and after the move. You can keep track of them all in one place.
Some important things to remember are to contact your utilities to schedule service termination dates and installation at your new residence. Make sure that your new place is move-in ready; that it has been cleaned and you have the keys. Consider doing some research ahead of time to find some local restaurants or child care options that could be useful. Plan the dates of your move carefully. You may not want to move on the weekend due to heavier traffic and longer driving times.
When you pack, leave out a few essential items like an outfit or two and some toiletries that you will need. Label all boxes clearly and include information showing the importance of the items inside so you can determine if they need to be unpacked immediately.
Hire Professionals
A smart way to make your move easier is to hire professionals to help you. A moving company can make the transition much easier. Make sure you discuss rates and the distance the company will travel. Enquire if they transport any specialty items like vehicles and if there is a weight limit.
Take pictures and document the condition of your belongings so any damage that has taken place during the move can be addressed.
Ask if your chosen moving company helps with packing, if they offer any storage options, and if they will aid you in setting up any furniture at the destination.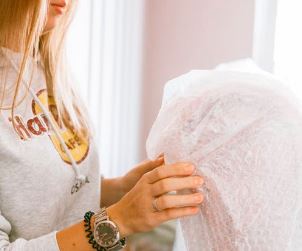 Find out if the cost is determined by distance, by the number of boxes or type of items you have, or all of the above. There are some quality and trustworthy options right in your area, like the best moving company in Montreal.
When you are facing a move, you give yourself enough time to complete all tasks that need to be done. Take care of the little details such as subscription transfer or cancellation, updating addresses, and collecting all medical records. Take charge of the move and you will be confident that everything has been addressed and taken care of efficiently and effectively.