*This is not a sponsored post but does contain affiliate links. Opinions and content belong to jenny at dapperhouse. 
Making sensory bins and boxes as a way to supplement learning themes is a fabulous resource for parents, students and teachers. When exploring a unit on animals, geography or anything. . . there is always a sensory bin that can be made to facilitate learning! Here is how to make a fun and easy arctic sensory bin for learning through play!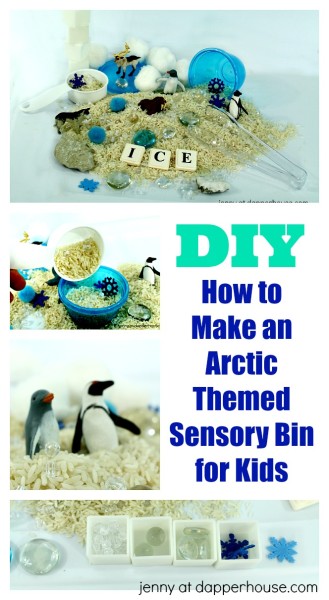 You will need gather a collection of items that are white to represent the icy, frozen landscape of the arctic.
White rice, white play dough, navy beans, moon sand, snow, clear cellophane . . .any of these will make a great base. I used white rice.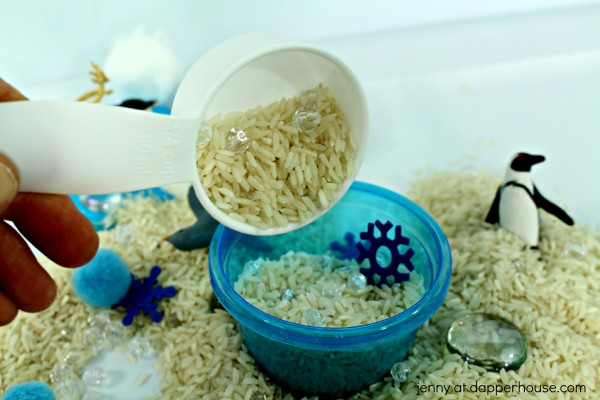 Add glitter and/or clear beads for an icy effect. I also added glass beads and foam snowflake stickers!
Add cotton balls and or white pompoms to represent snow balls.
Add white rocks for the animals to use as ice floes.
You will need items that encourage fine motor skills and hand eye coordination such as spoons, tongs and small containers. You will also want to get small measuring cups for scooping and pouring.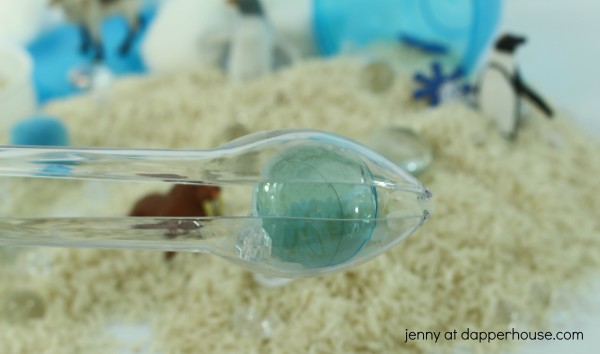 I found these square containers that represent ice blocks, but an ice cube tray is a perfect item for sorting!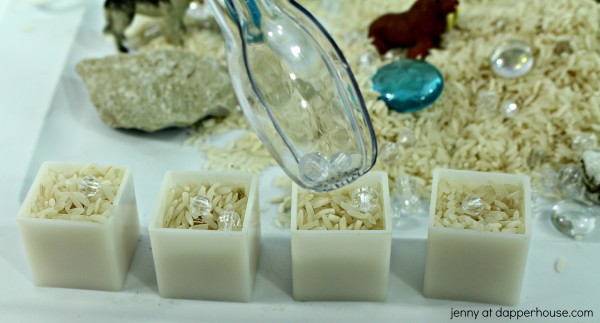 You will of course need your arctic animals.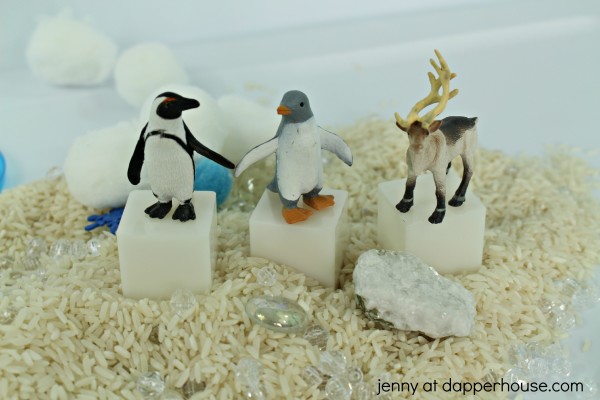 Use scrabble tiles, alphabet blocks or flash cards to spell and study words that are in your unit of study.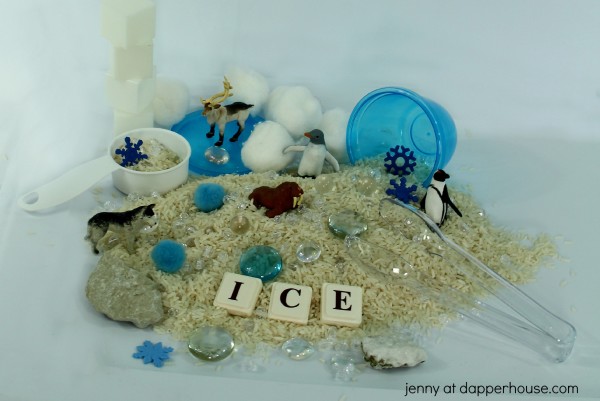 (Learn more about how to use sensory bins here.)
These are the items that I used for my sensory bin that you can order right to your door from Amazon to DIY with Arctic Sensory bin.


Here is a list of awesome arctic themed kids books
to supplement the sensory bin!
What sensory bins have you used with your children or classroom?