*This is not a sponsored post. Opinions and content belong to jenny at dapperhouse.
Unicorns are magical and wonderful. So are games and free printables! Here are some fun and free printables that you can use for spending time with your child or for a full blown party!  They are sure to love the rainbow colored unicorns.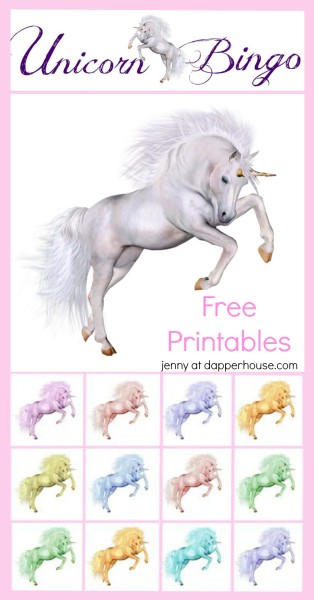 1. Just click and print the bingo cards (there are four in all).
2. Print out the sheet of colored unicorn pieces and then mark them off as you call them out OR you can cut them into squares and draw them out of a bag to call them out.
3. Have kids use any sort of markers for their cards like pennies or colored squares of paper.
Have lots of fun!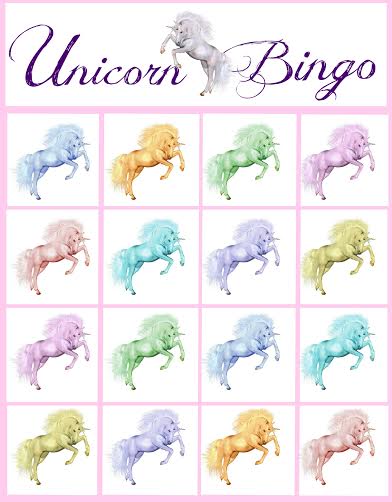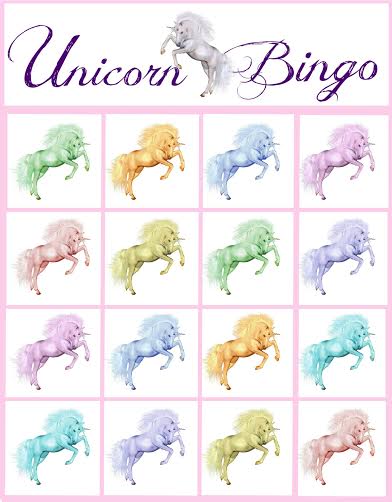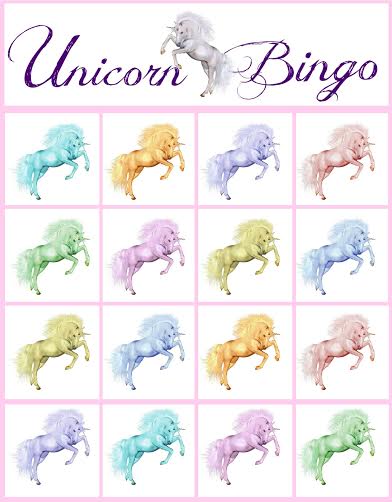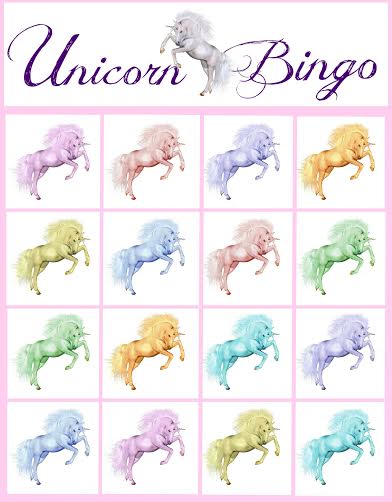 Print these out to call out the colors one by one!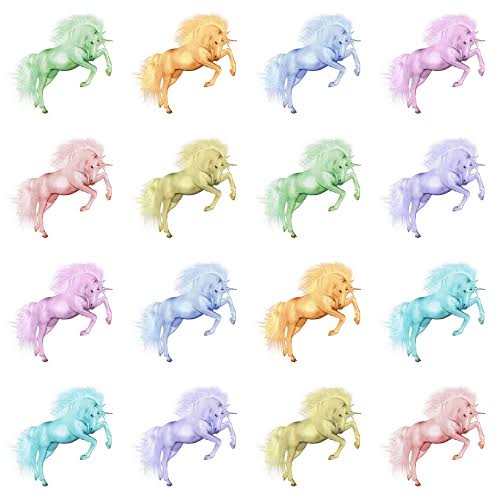 More counters!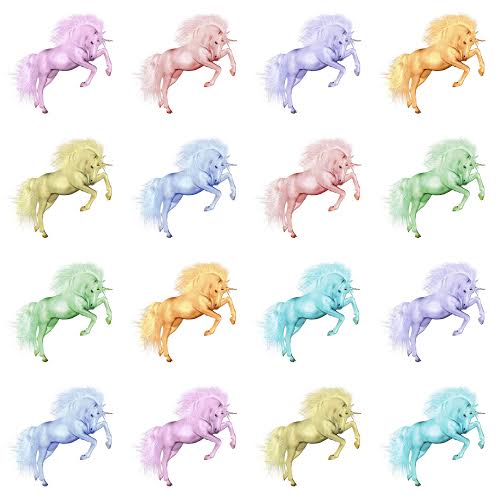 Love Unicorns? I have lots of fun posts coming up with some amazing food crafts and party ideas with unicorns! Bookmark this page and check back often or sign up to get email alerts so you can be the first to know!
You may also like:
Unicorn Clothing & Accessories for all ages
Best Unicorn Gifts EVER for Adults & Teens
Make Magical Unicorn Cupcakes from Scratch
Free Unicorn Bingo Game Printables
You can also follow my Unicorn board on Pinterest!