Easy Traditional Holiday Herb Stuffing 
Prep: 25 Minutes
Cook: 55 Minutes
Ingredients:
1/2 lof of french bread, italian bread, or country bread; cubed
1/2 white onion; diced
2 stalks celery, thinly sliced
1 tablespoon minced garlic
1 tablespoon fresh thyme leaves
1 tablespoon. fresh rosemary
salt
black pepper
2 cups chicken (or vegetable) broth
2 large eggs, beaten
1 tablespoon butter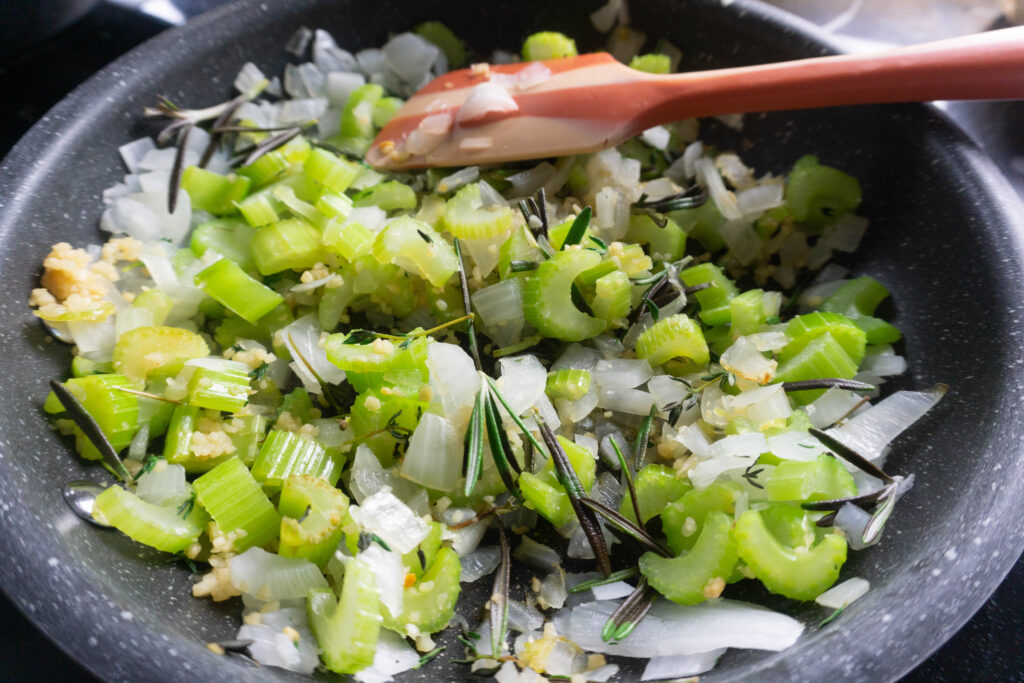 Instructions:
Place diced bread onto a bakig sheet lined with parchment paper. Bake at 200 degrees fahrenheight for 20 minutes.
Preheat oven to 350 degrees F and butter a baking dish. In a skillet, over medium heat, add onion and celery and cook until soft and fragrant, 8 minutes. Stir in garlic, thyme, and rosemary and cook until fragrant, 1 minute more. Season with salt and pepper.
Place bread in a large bowl and add skillet mixture. Toss to combine. In a medium bowl, whisk together chicken broth and beaten eggs and pour over bread mixture. Toss until completely coated.
Transfer mixture to prepared baking dish and cover with foil. Bake until cooked through, 45 minutes, then remove foil and cook until bread is golden, 20 minutes more.
Pin this now so you don't forget it later . . .