I wish I knew how to sew because I have so many ideas in my mind about what I would like to create but I know that I would never have the patience. I tried to learn from my daughter (who bought her own sewing machine and taught herself) but just getting tangled up trying to put the thread in correctly and fill the bobbin was enough to throw me over the edge and forget it. I DO love crafting and art though (obviously) so if I can find a no-sew version of something fabulous, I am all about it! These pillows are freaking adorable and so in style! I want to thank Amanda from Its A Fabulous Life Blog for sharing this craft tutorial with me. They are so cute that I am going to make my own this weekend! Here is what to do. . .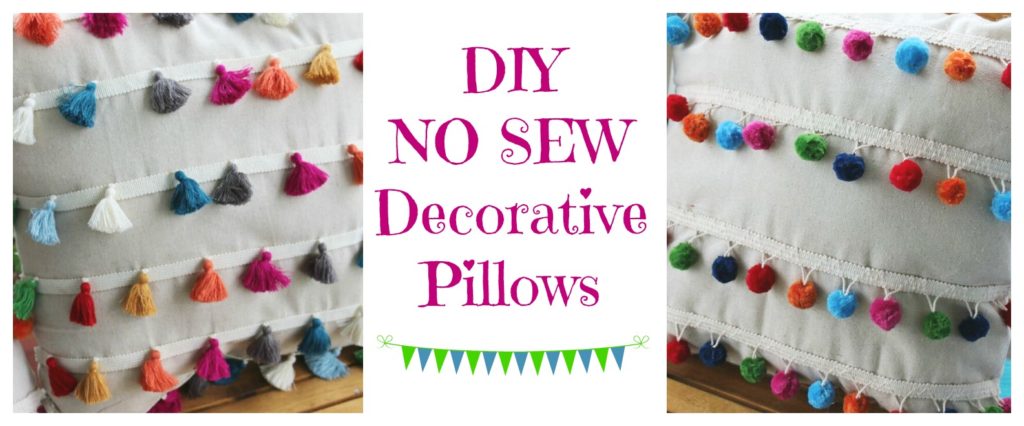 You will need:
Since this is a new sew project, there are different options for how you can attach the tassels and pom pom trim to the fabric.  All three work well, so it is based on your preference!   
Choose between:
Steam a Seam (This is like an adhesive 'tape' that you iron on and it adheres.)
Instructions:
Wash and dry your pillow cover as instructed.
Lay your pillow cover flat and measure out your trims.  Cut to your desired length. (Two yards gave me 4 rows and 3 yards gave me 6.  How much you decide to put on your pillows is all about personal preference!)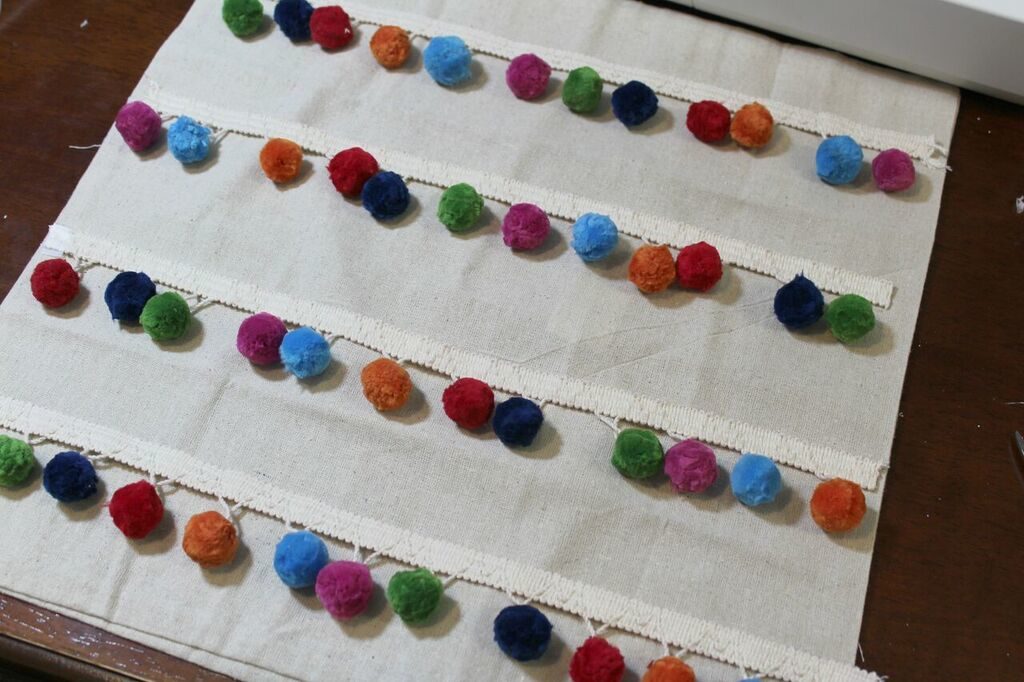 Arrange your rows of trim on your pillow cover.  You will want to leave a few inches between the top of your pillow and your first row as well as a few inches from the bottom of your pillow to the last row.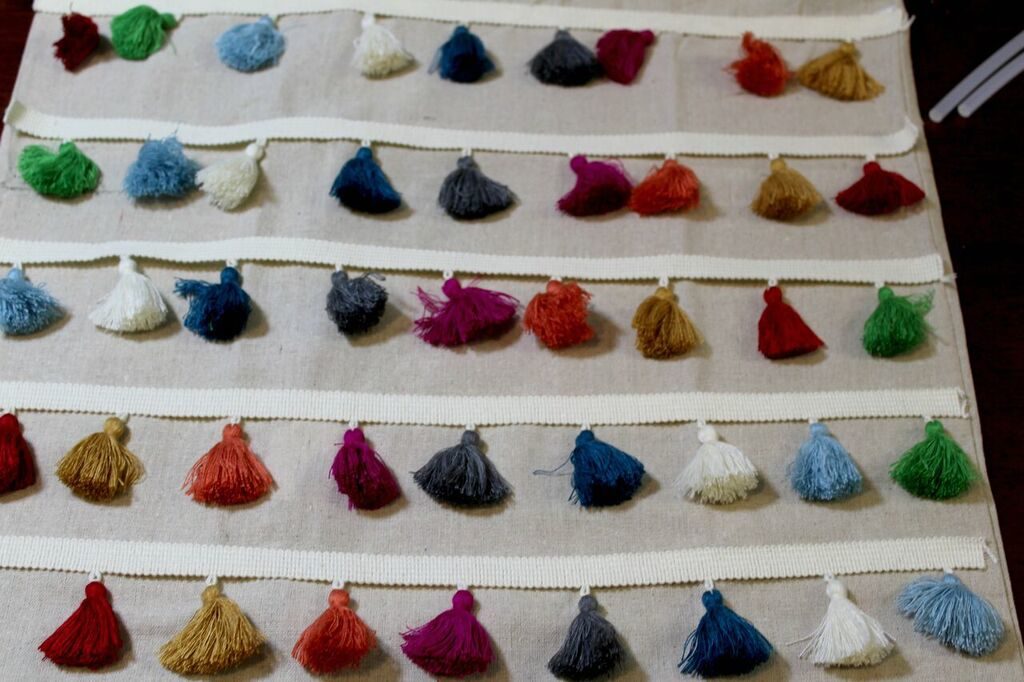 Using your choice of adhesive/glue attach your rows to the pillow form.  You can use Steam a Seam (just follow the package's instructions) and your iron or you can use glue.  I did one pillow in fabric glue and another in hot glue.  Both came out great!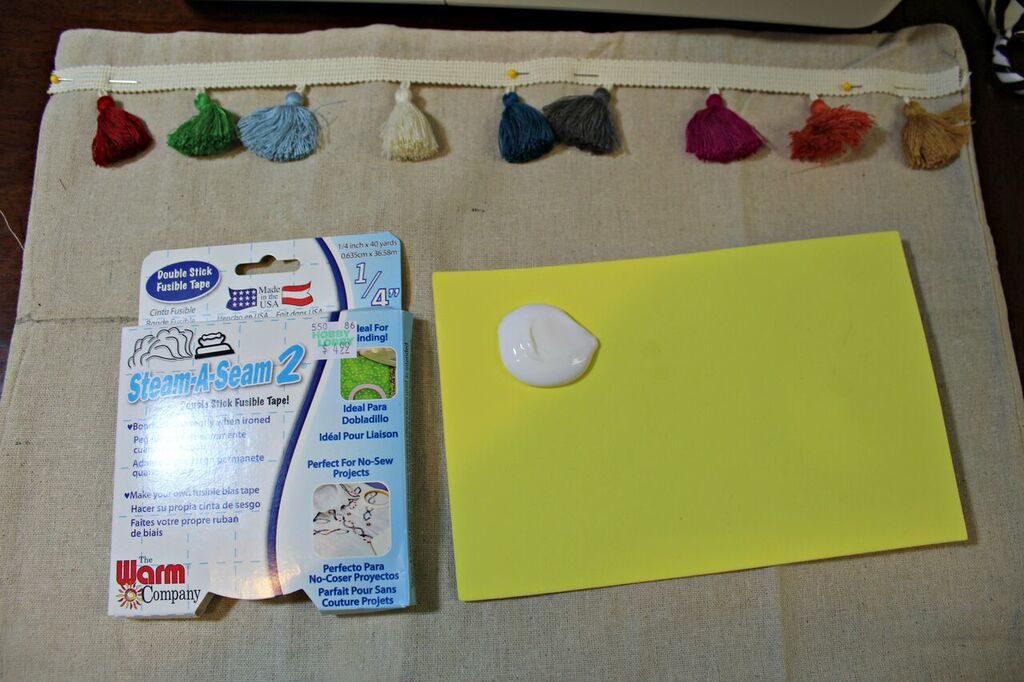 The edges of the trim will unravel a bit.  I like to use liquid seal sealant on my edges,  but if you are using glue, then you can always dab a bit of glue on the edges and that will work too.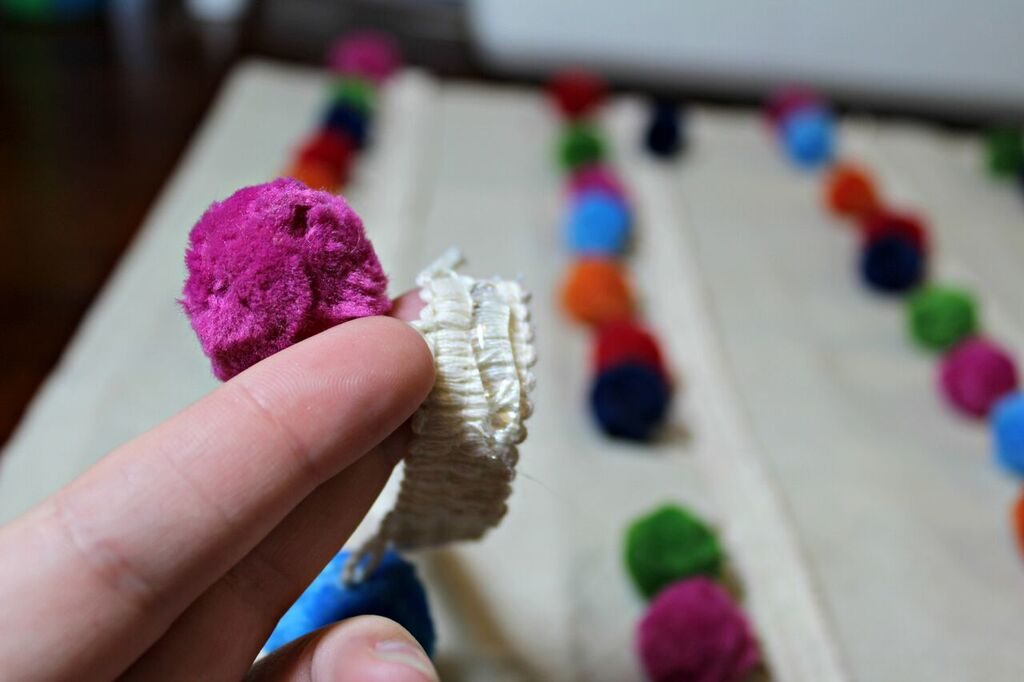 Let dry.
Insert your pillow form.
Enjoy your gorgeous new pillows!