*This is not a sponsored post. Opinions and content belong to Jenny at dapperhouse.
I don't know about you, but it is virtually impossible for me to work out without music. There is something about loud music and a strong beat that keeps me motivated and going strong at the gym. While I normally listen to mainstream music, I like my work out music to be over the top! Here are over 2o songs that I have on my ipod for motivation at the gym!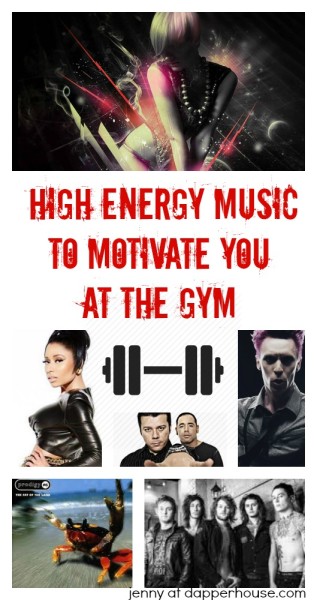 Lo Fidelity All Stars – Battleflag
Steve Aoki & Kid Ink – Delirious (Boneless)
Basement Jaxx – Hot and Cold
David Guetta – I Can Only Imagine
DJ Snake (ft. Alana George) –  You Know You Like It
Knife Party – Bonfire
Aciv 8 – Come With Me
Chemical Brothers – Galaxy Bounce
Outkast – Speedballin'
Blue Stahli – Overlock & Shotgun Senorita
Crystal Method – the album "Vegas"
Noisia & the Upbeats – Dustup
Nicki Minaj – Truffle Butter
Nine Inch Nails – Head Like A Hole
Razed In Black – Master
The entire album from Prodigy "The Fat of the Land"
What songs motivate you to get going and stay moving?
Share some cool workout songs in the comments below.