I am a member of the Collective Bias®  Social Fabric® Community.  This shop has been compensated as part of a social shopper amplification for #CollectiveBias and its advertiser.
My kids love Kool-Aid juice drinks. We buy boxes of Jammers in Bulk at our house. When the kids get heated up from sports they grab a Kool-Aid Jammer from the freezer, cut off the top with scissors and dig into the ice cold slushie with a spoon. I also buy a LOT of the 96 ounce size Kool-Aid beverages and keep them in our extra fridge. My 19 year old son and his friends will grab a couple on their way outside to play basketball, frisbee golf or bags. The adult boys can power those drinks down in a hurry when they need to cool off.  
I like Kool-Aid too as a refreshing fruit drink. We were outside a lot for Memorial Day and we all enjoyed our Kool-Aid fruit drinks.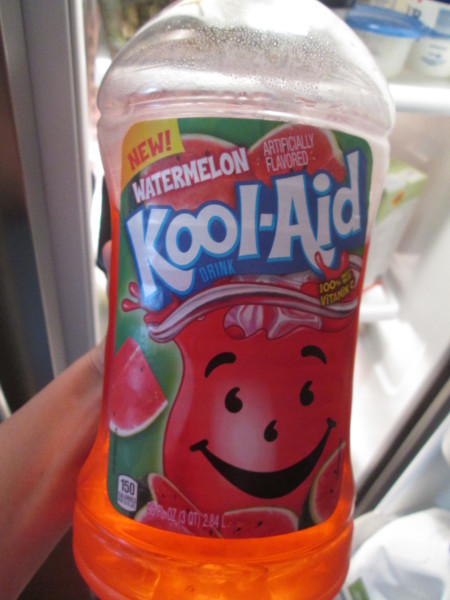 We played bags, watched the Blackhawks game on the patio, grilled out. Oh yeah, I schooled my sons in H-O-R-S-E at the hoop. HA! They didn't like losing to mom, but I love beating my babies at their own game once in while just to show them that mom's got some skills too!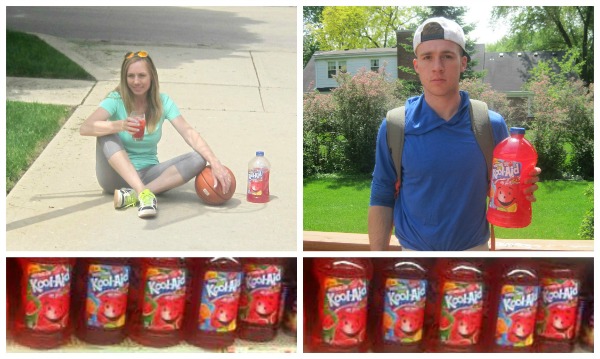 We did spend some time relaxing too. My daughter and I like adding lemon-lime fizzy soda and frozen fruit to our Kool-Aid to make a fun concoction. Because of busy schedules we haven't seen each other in awhile so we sipped them on the porch while catching up on her busy life.
While you are at Walmart picking up your Kool-Aid, make sure to stock up so you have enough for impromptu barbeques, sports activities and just enjoying the day with a cold fruity drink. Check out #KoolOff for the latest talk!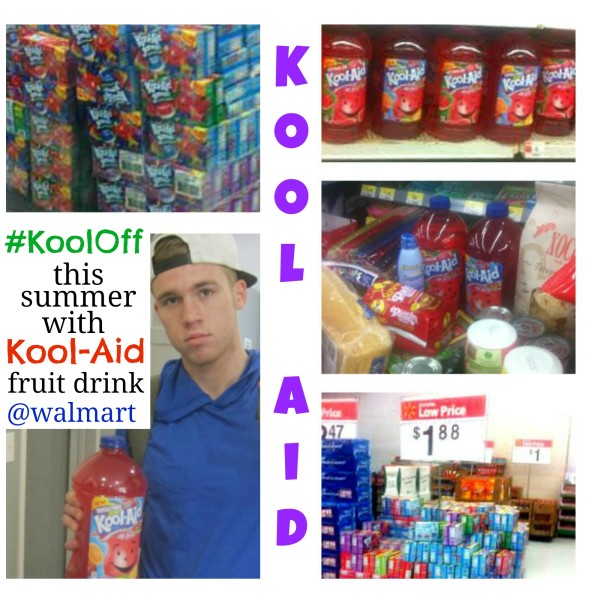 Jim Dillard, pro fisherman, could be coming to your local Walmart to help promote the new 96oz Kool-Aid bottles! There will be product giveaways, t-shirts, games, and more fun activities!
Friday May 30th 5-7pm:
13675 Highway 43 Russellville, AL WM Supercenter
Saturday May 31st 3-5pm:
3100 Hough Rd Florence, AL WM Supercenter
Saturday May 31st 6-8pm:
517 Avalon Ave Muscle Shoals, AL WM Supercenter
Friday June 20th 5-7pm:
1210 Mineral Wells Ave Paris, TN WM Supercenter
Saturday June 21st 3-5pm:
1225 Paris Rd Murray, KY WM Supercenter
Saturday June 21st 6-8pm:
809 N 12th St Murray, KY WM Supercenter
Friday August 8th 5-7pm:
360 Harbison Blvd Columbia, SC WM Supercenter
Saturday August 9th  3-5pm:
1326 Bush River Rd Columbia, SC WM Supercenter
Saturday August 9th 6-8pm:
2401 Augusta Rd West Columbia, SC WM Supercenter