*This is not a sponsored post. Opinions and blog content belong to Jenny at dapperhouse. Original artwork belongs to Dr. Suess!
Drag and drop these cards to a word doc, size them as you want them and print. IT is just that simple. OR click and Print if you want to. This is a fun way to celebrate and enjoy Dr. Suess's birthday with your children. Have fun!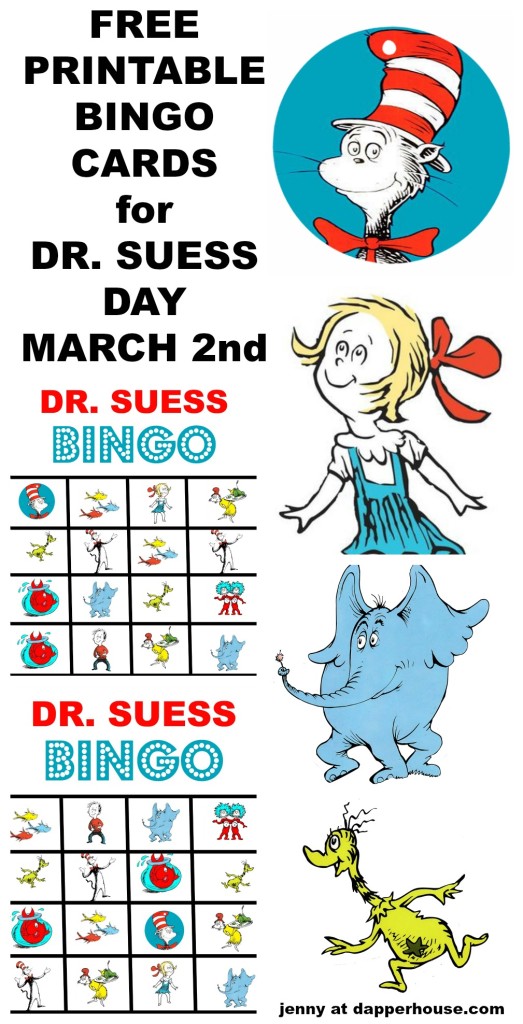 CARD 1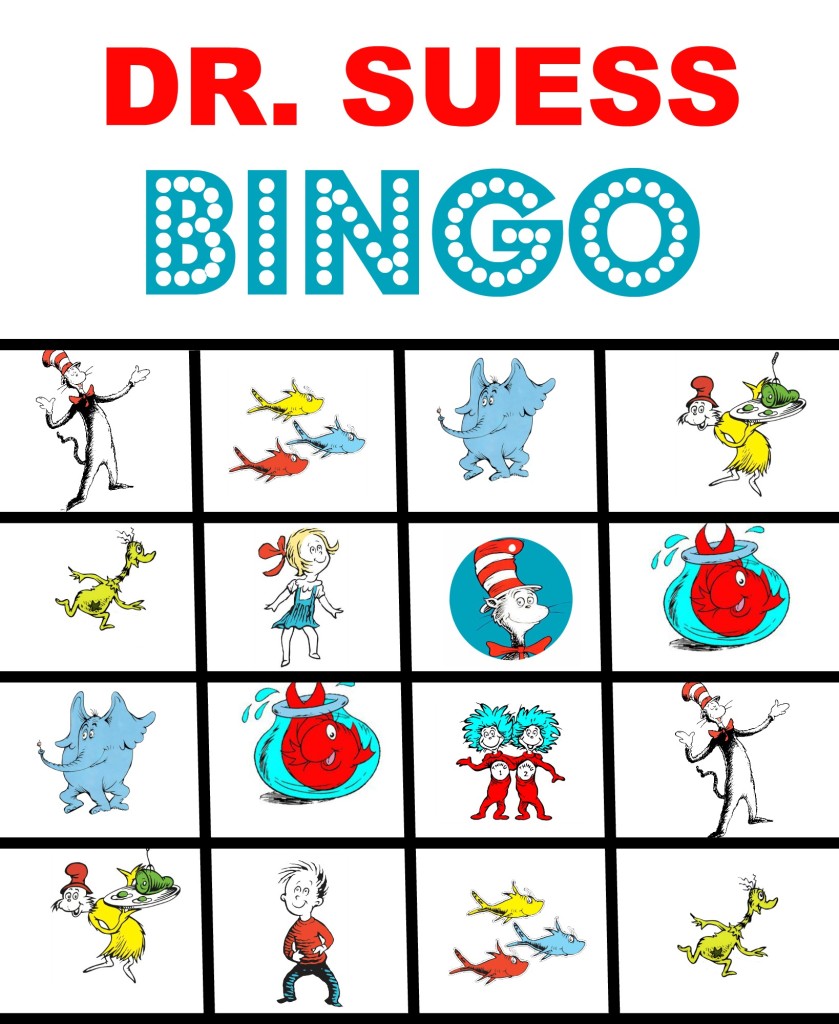 CARD 2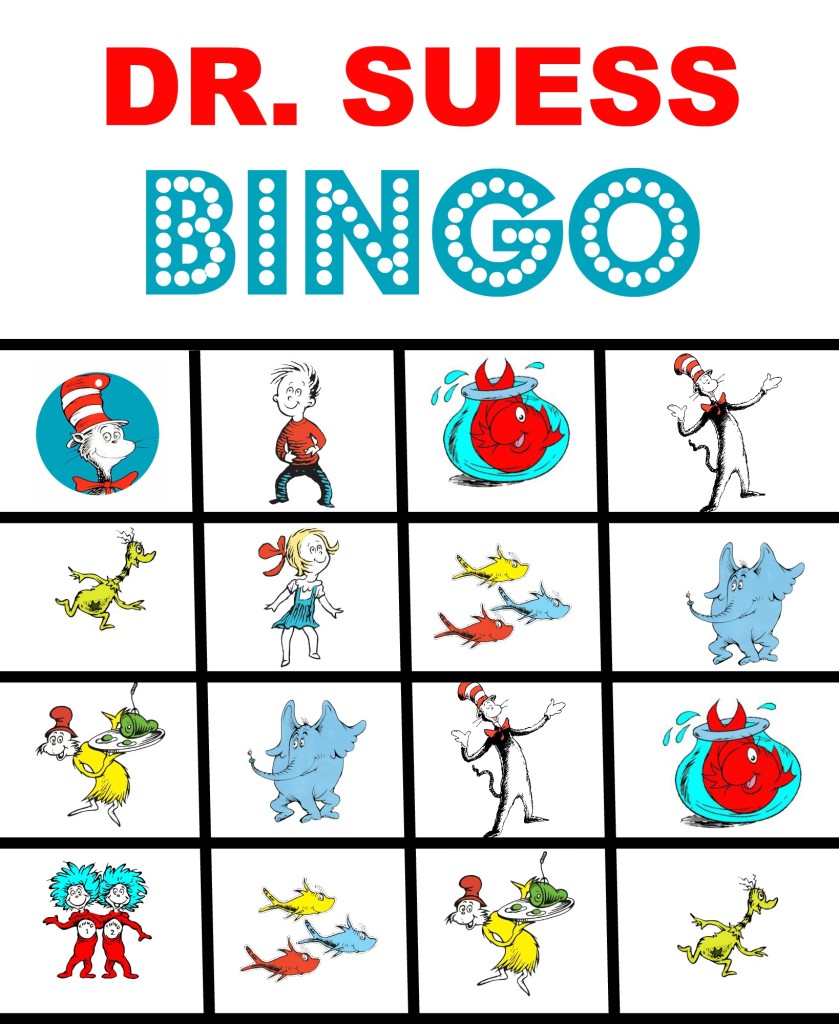 CARD 3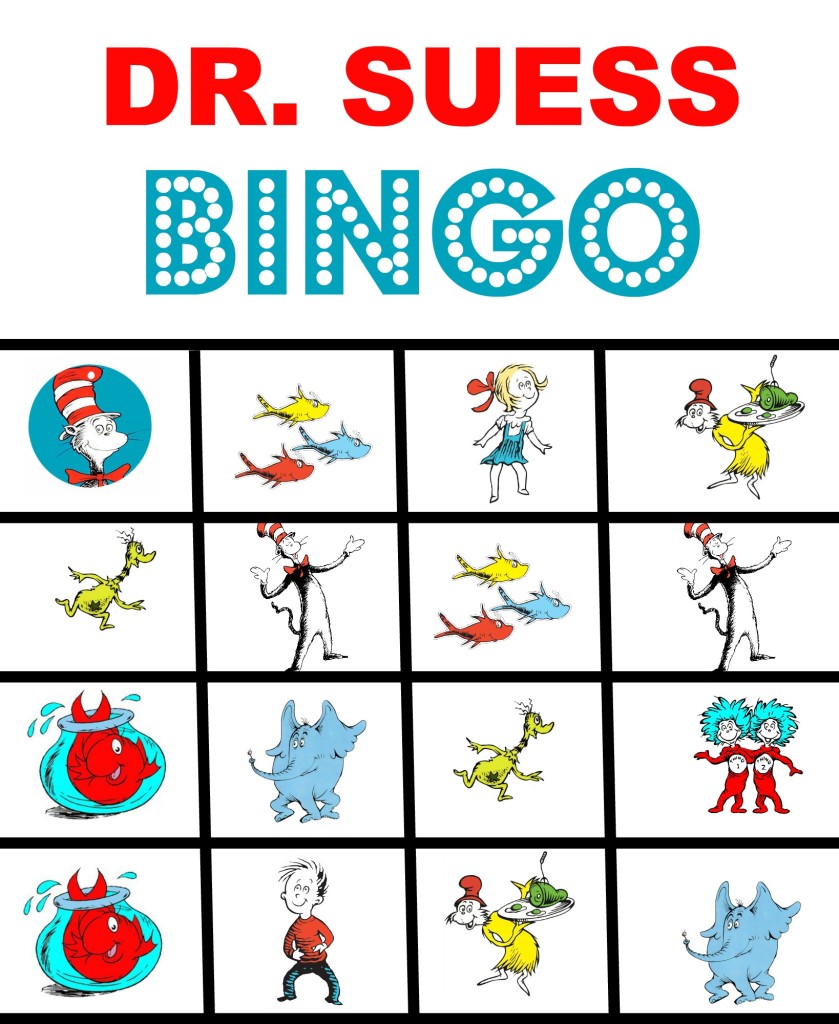 CARD 4
Master Cards to Call out the Characters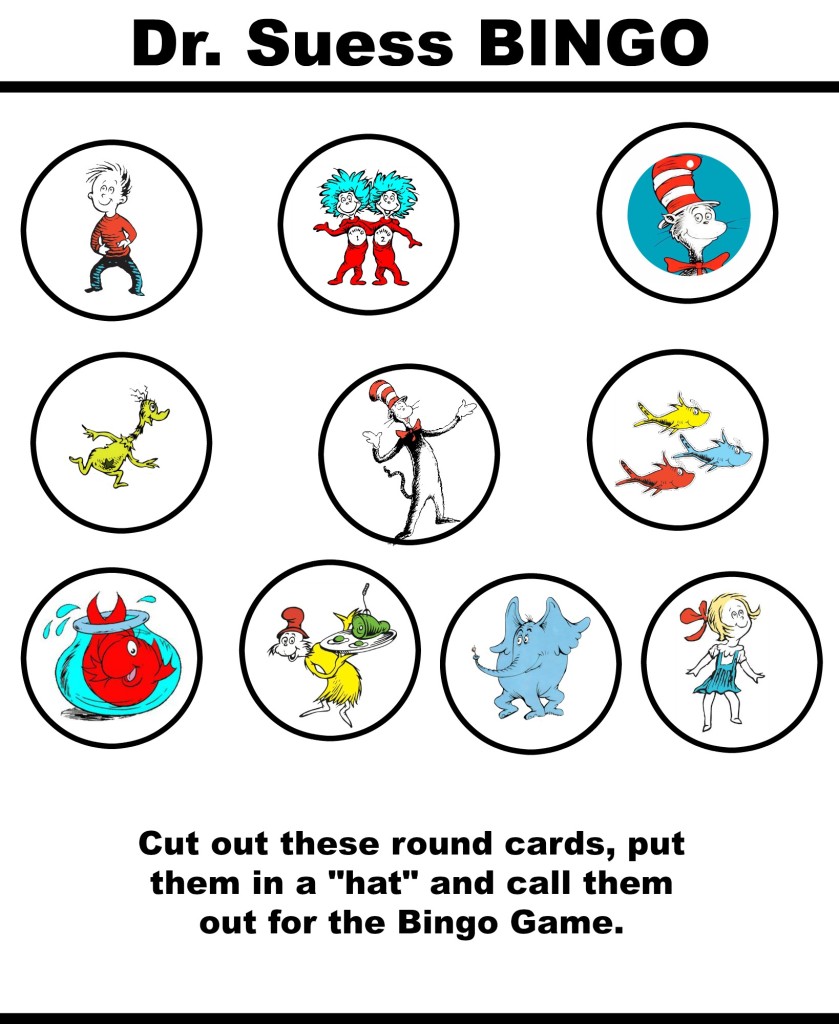 *Have children use counters to cover the squares as the characters are called. Pennies, squares of paper and paperclips work well.